The price includes the printing & sewing service only.It is designed by Arachnid Studios.

You need to pay for the pattern fee and It is $40 on the Arachnid Studios website.
If you do not have it,you may order here to save $10.
If you already have it,please choose I already have it and send the pattern to us after your payment.
We need about 2 weeks to finish this cosplay costume for you.
Ankle Zip

Detached Feet

Detached Mask

Female Crotch Zip

Male Crotch Zip

Mask Zip

Neck Zip

Open Eyes

U Zip

Forearm Zip

Kungfu shoes

Soles:black rubber soles to the bottom of the suit

A mask without choosing attached lenses:

Puff Painting Webs only.It costs extra 20 working days.

Screen Printed Emblems Can't Go With Back Zip.
Displaying 1 to 2 (of 2 reviews)
by Griffin McMaster
Date Added: 01/05/2023

Hi there, I just wanted to say I received my order today and have tried on the suit and I am really happy with it, I wanted to thank you & your team personally in an email and wish you the best new years ! I will definitely be ordering again in the future. The hands may be my favourite part they are such high quality I dont know how you guys make the hands look the way they do it is wizard magics.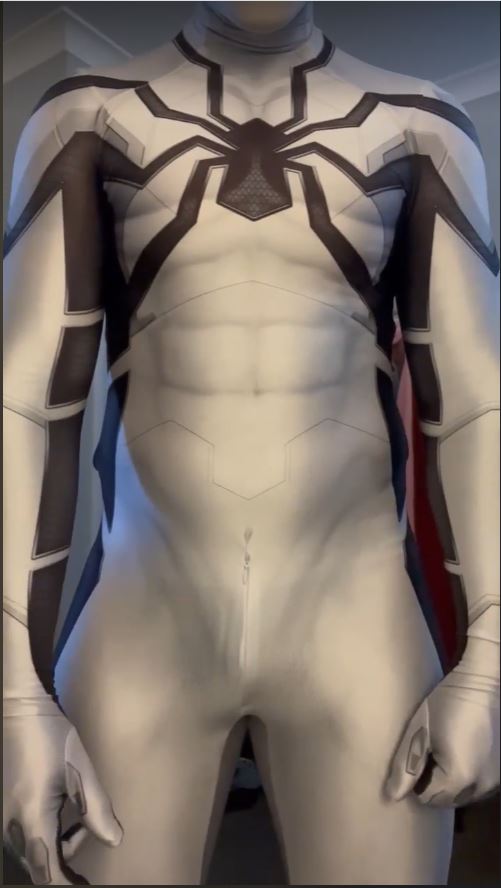 by Marc Dupuy
Date Added: 12/08/2021

Displaying 1 to 2 (of 2 reviews)