The price includes the printing & sewing service only.It is designed by Arachnid Studios.

You need to pay for the pattern fee and It is $40 on the Arachnid Studios website.
If you do not have it,you may order here to save $10.
If you already have it,please choose I already have it and send the pattern to us after your payment.
We need about 2 weeks to print in on lycra fabrics and sew this cosplay costume for you.
Ankle Zip

Detached Feet

Detached Mask

Female Crotch Zip

Male Crotch Zip

Mask Zip

Neck Zip

Open Eyes

U Zip

Forearm Zip

Kungfu shoes

Soles:black rubber soles to the bottom of the suit

A mask without choosing attached lenses:

Puff Painting Webs only.It costs extra 20 working days.

Screen Printed Emblems Can't Go With Back Zip.
by William Rutherford
Date Added: 08/16/2022

Amazing suit. I got the Kung fu shoes, forearm zippers, detached mask, U shaped back & colored fabrics. The suit is very comfortable & well made. Definitely recommend purchasing this one!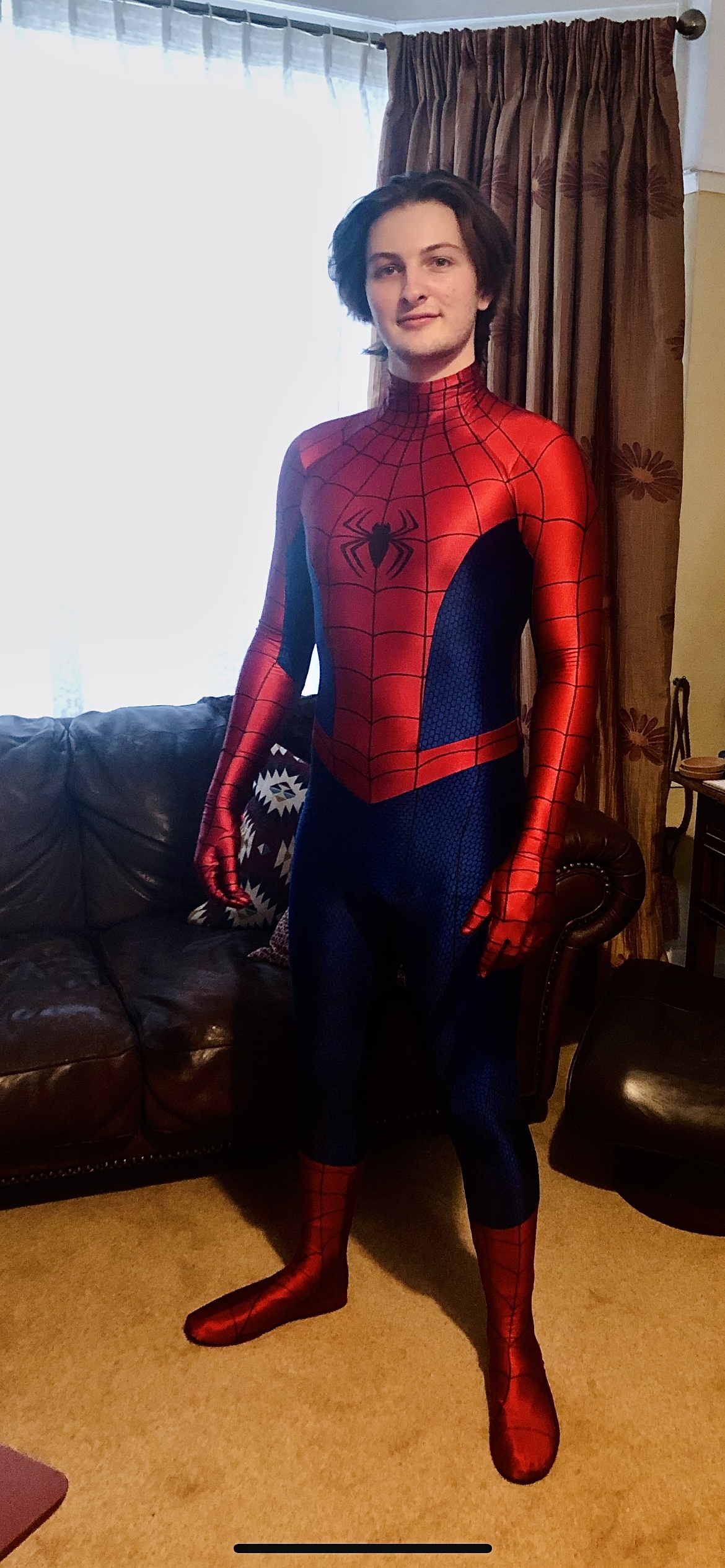 by Elesban Hernandez
Date Added: 04/01/2022

Very well put together. Comfortable and fits like a glove. I should have gone with the $10 colored fabric upgrade, but that is on me. Overall, an enjoyable, empowering costume. My favorite suit to put on, and if I ever get another outfit sure will use printcostumes again.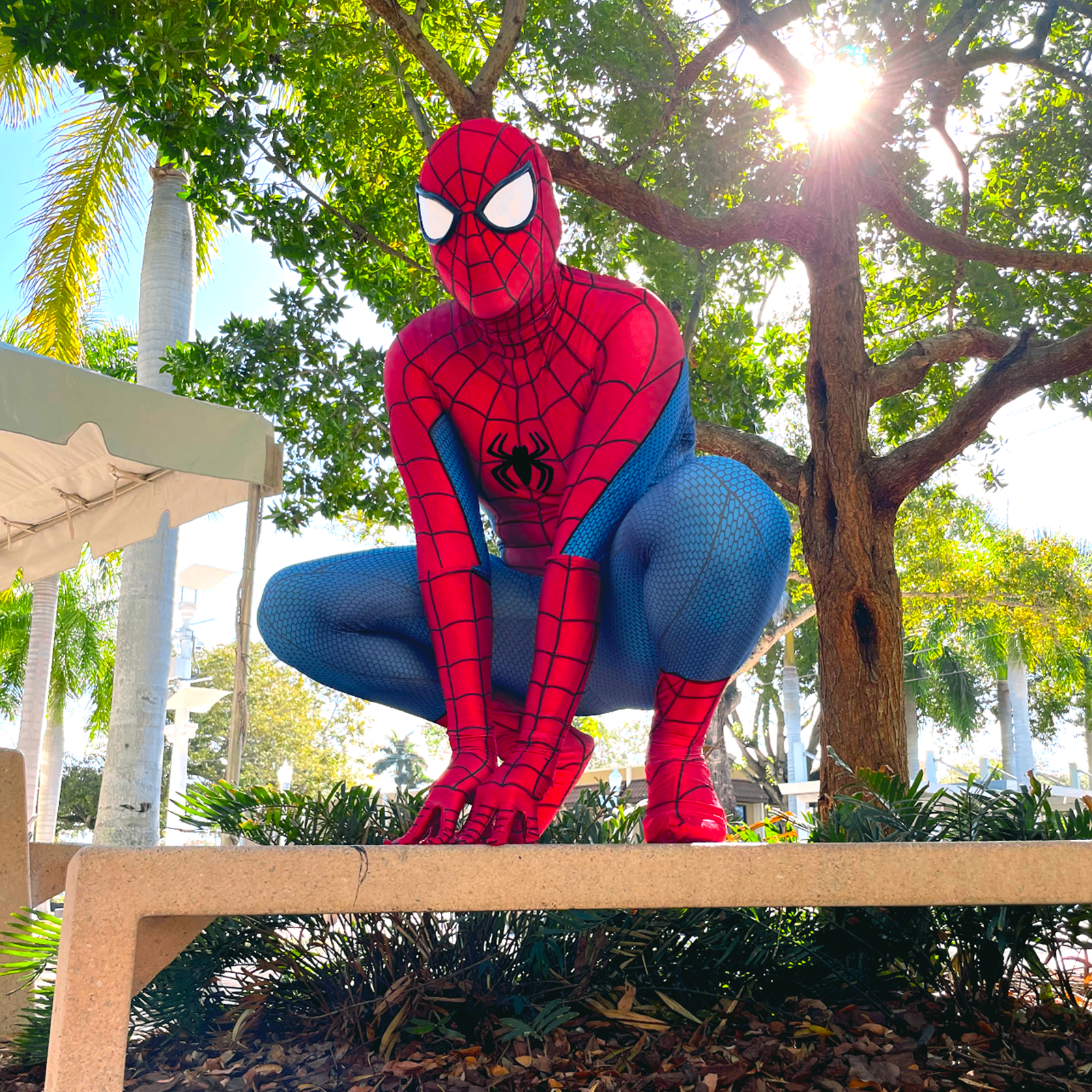 by Corwin Hayward
Date Added: 03/02/2022

For starters, this is an excellent suit. Hands down. I got it for extended wear at conventions so I went with most of the mobility upgrades (detachable mask/wrist & crotch zippers/ETC) and think that the pattern works well even with a disconnected mask. I didn't get a face shield personally, but my face structure is such that I don't really need one. I would recommend getting it on colored fabric, as I feel it made the suit look much more vibrant and uniform. I would also recommend against getting the back emblem done in 3D, as the construction was somewhat poor on that part. Otherwise I'm very happy with the design and suit though!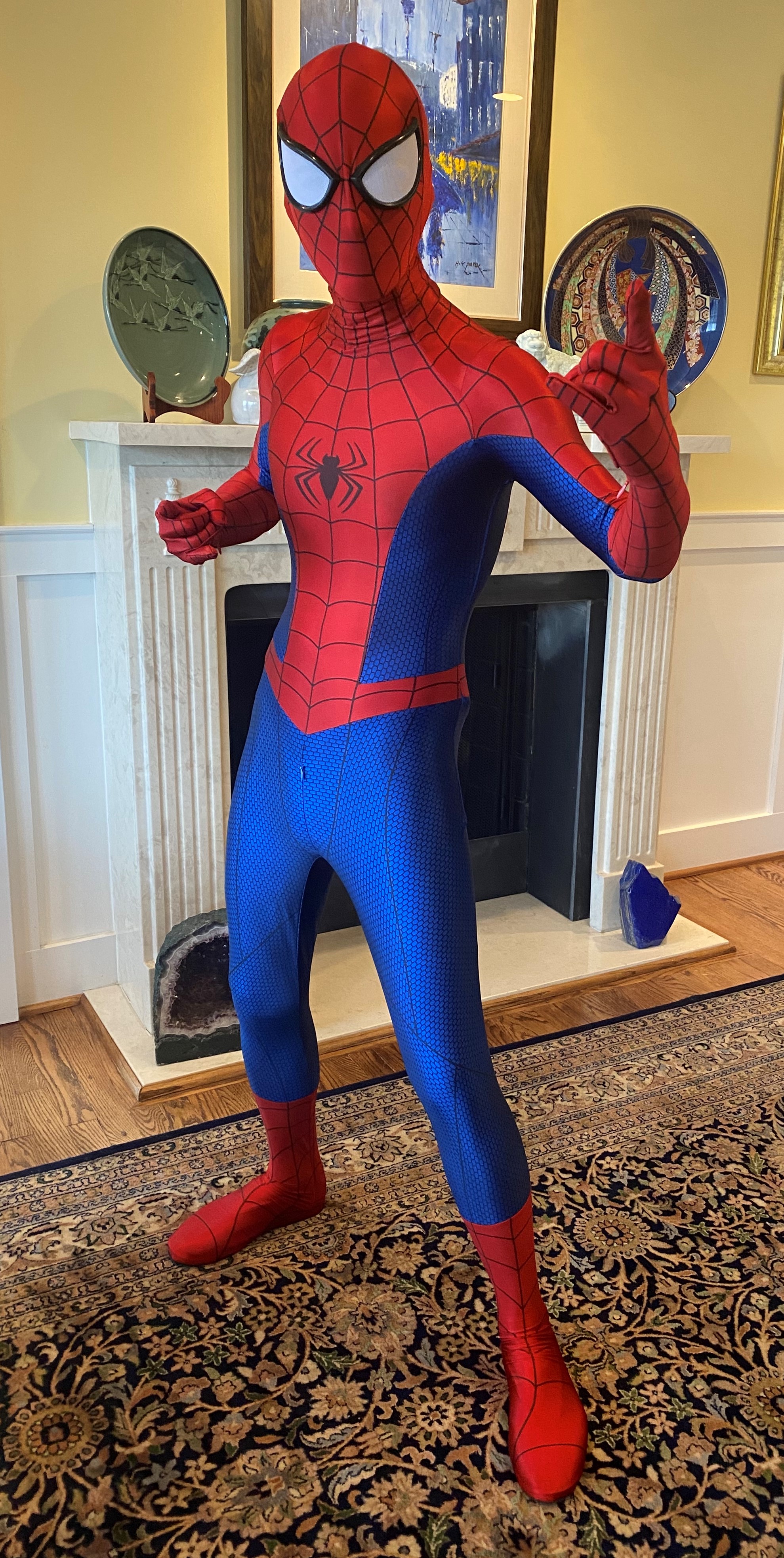 by Harley Spears
Date Added: 02/09/2022

by Harley Spears
Date Added: 02/09/2022

Absolutely in love all i will say it make the mask neck longer as it sticks up when i look down, i love the top stitched back spider and the colour is sooooo good, check my instagram @birminghamspidey for photos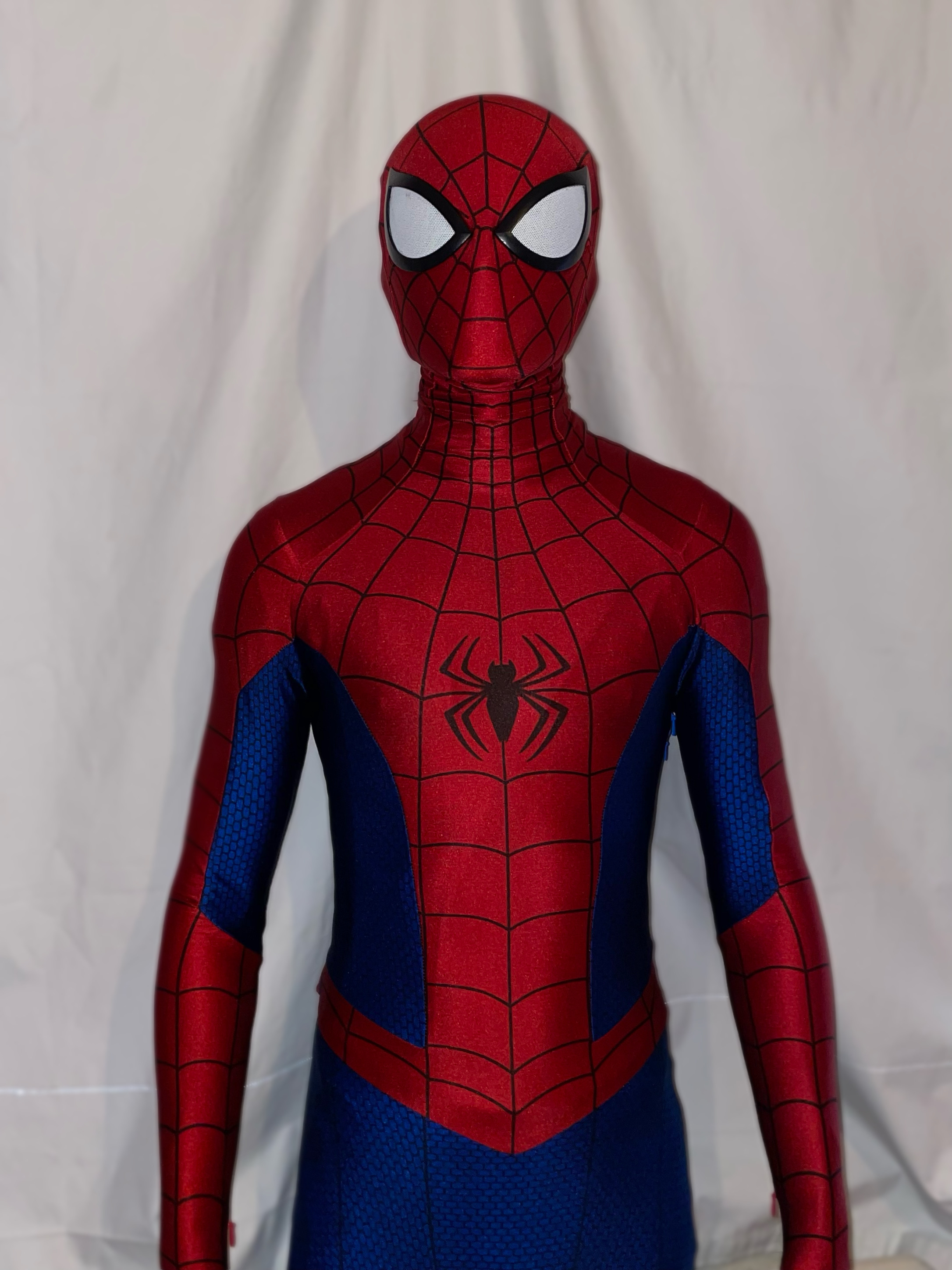 by Sam Payne
Date Added: 01/25/2022

By far best suit I've ever owned, looks absolutely amazing definitely recommend it. I got colored fabric option which is really the cherry on top of it, took a little while to get done but wait was worth it. Do note I have a separate face shell.