The price includes the printing & sewing service only.It is designed by Arachnid Studios.

You need to pay for the pattern fee and It is $40 on the Arachnid Studios website.
If you do not have it,you may order here to save $10.
If you already have it,please choose I already have it and send the pattern to us after your payment.
We need about 2 weeks to finish this cosplay costume for you.
Ankle Zip

Detached Feet

Detached Mask

Female Crotch Zip

Male Crotch Zip

Mask Zip

Neck Zip

Open Eyes

U Zip

Forearm Zip

Kungfu shoes

Soles:black rubber soles to the bottom of the suit

A mask without choosing attached lenses:

Puff Painting Webs only.It costs extra 20 working days.

Screen Printed Emblems Can't Go With Back Zip.
by Fabrizio Bernardini
Date Added: 09/07/2023

awesome suit. I selected: the super lycra, screen printed emblem, and the puff painting. really good quality.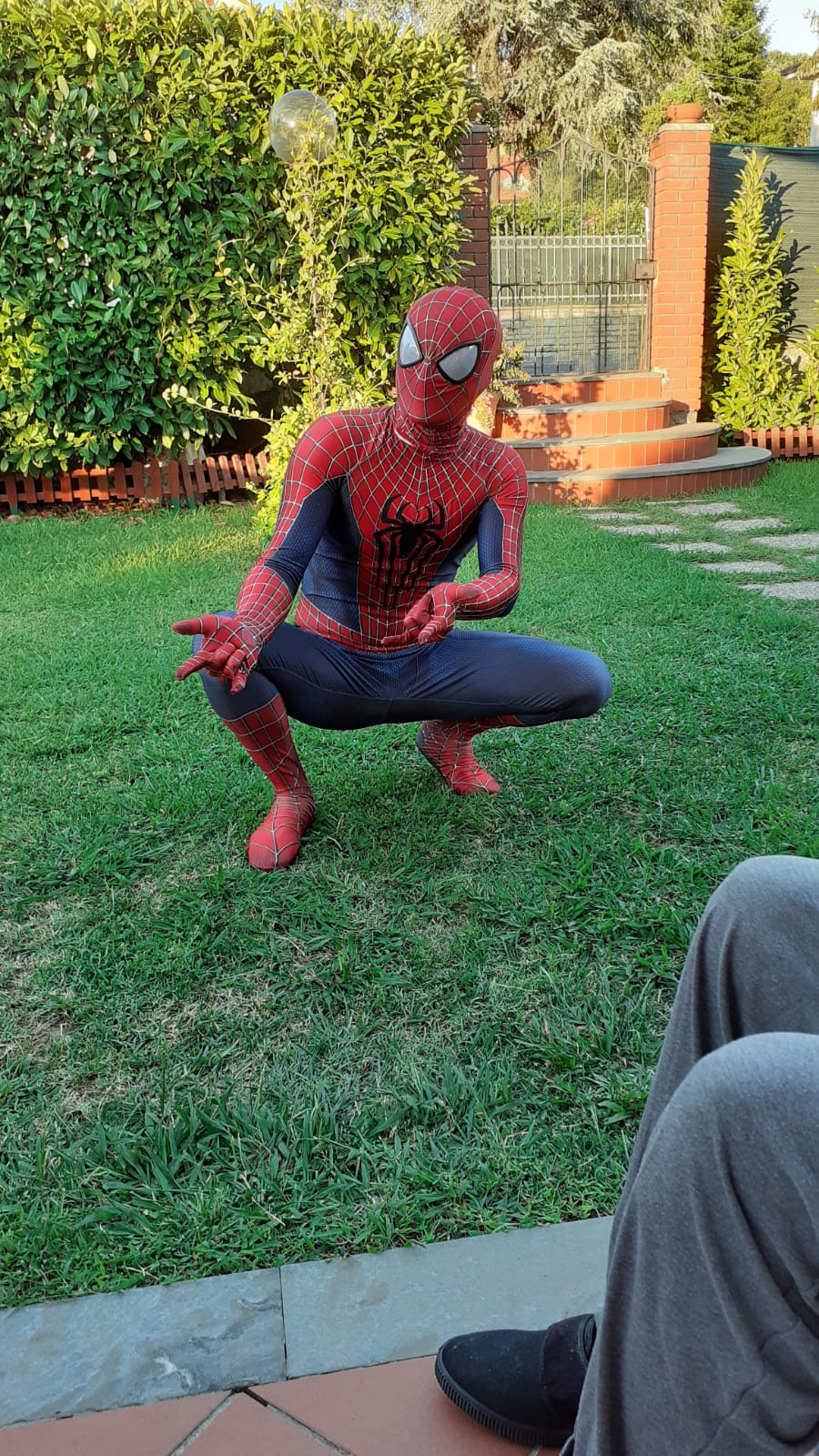 by Gavin Trahan
Date Added: 07/17/2023

The suit was really nice I'm just not sure how to measure myself correctly so it was abit small on me and I have to constantly fix it and sew it but love it non the less!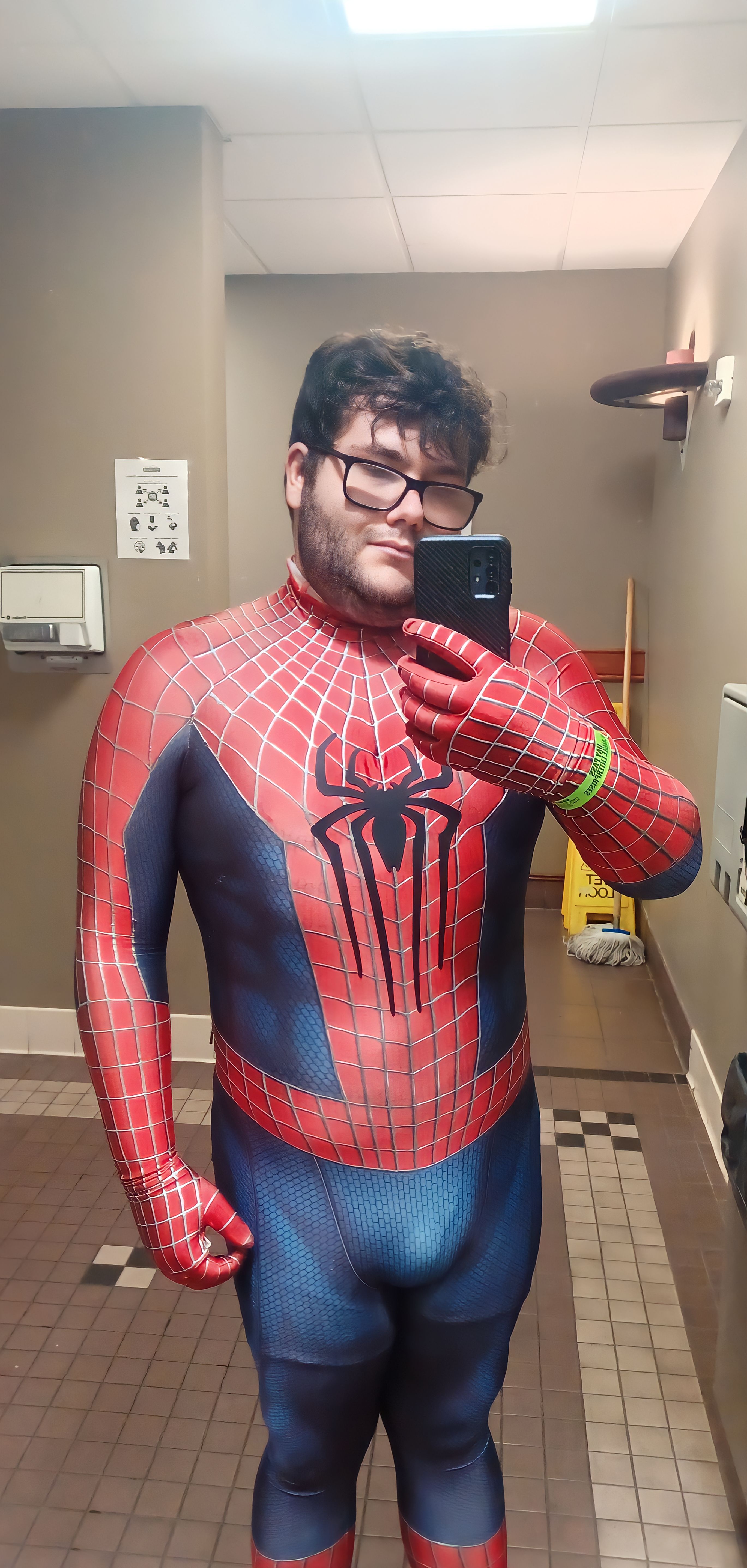 by CESAR ALEJANDRO JIMENEZ SILVA
Date Added: 05/04/2023

Increíble traje , llego todo en aproximadamente un mes y medio Si eres de latam no dudes en pedirlo Es tardado pero garantizado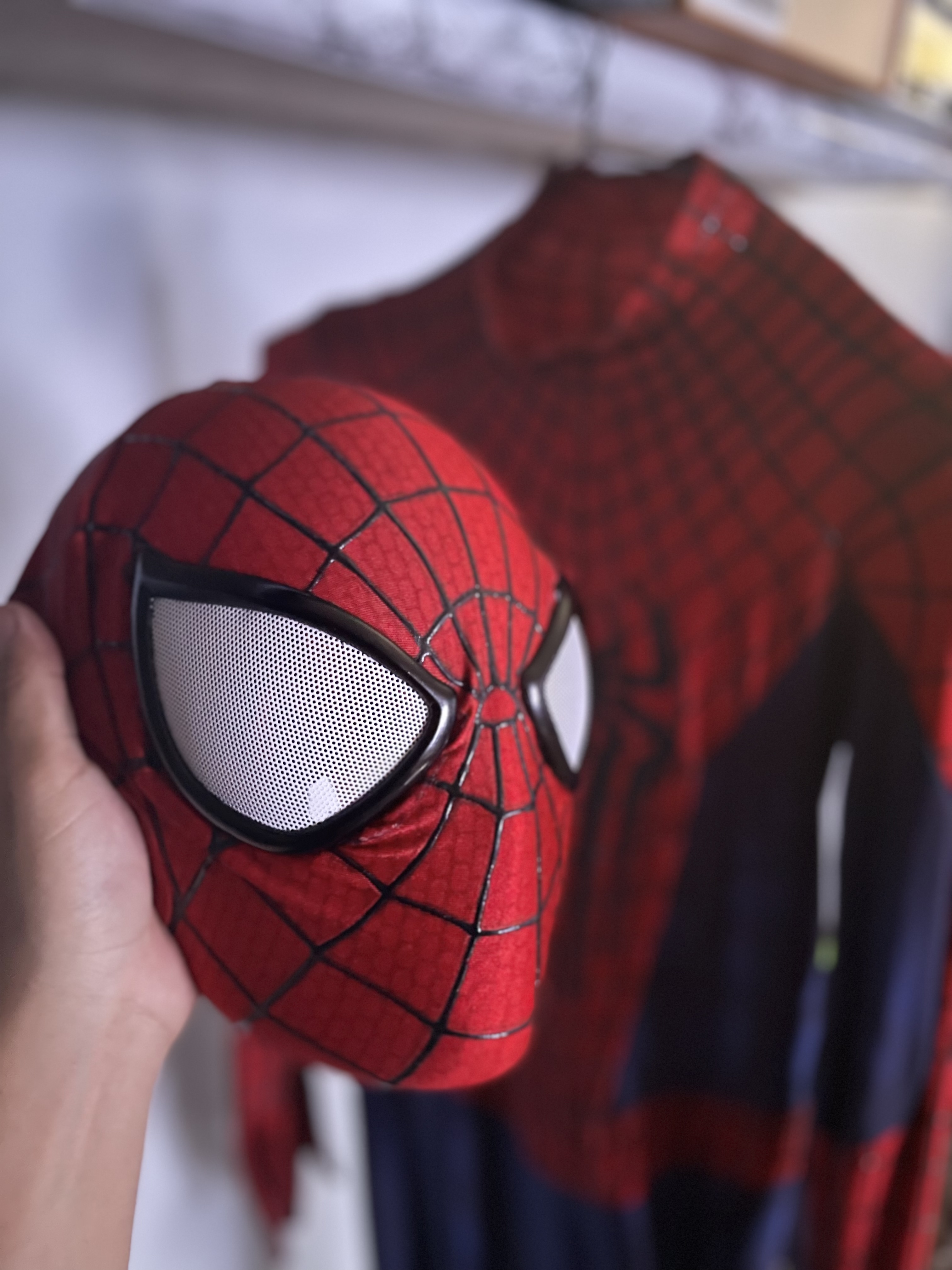 by Jacob Camden
Date Added: 10/21/2022

Absolutely amazing quality!(pun intended) I got the face shell with the magnetic eyes and regular fabric and I couldn't be happier!
by Elena De la Torre Ayuso
Date Added: 10/06/2022

El traje de the amazing spiderman 2 es mi traje favorito de todos los que tiene Spider-man, lo pedí con súper lycra, cremalleras en los antebrazos, en el cuello y en la máscara. Pedí la máscara sin las lentes para poder usarlo con un faceshell, (el faceshell esta hecho por: [ig: master_issei]), y la combinación entre el traje y el faceshell es espectacular. Estoy enamorado de cada detalle del traje. Tiene excelente servicio de costura y la calidad es excelente. Es un traje 10/10. Se lo recomiendo a cualquiera que busque un traje de the amazing Spider-man 2 sin ningún tipo de duda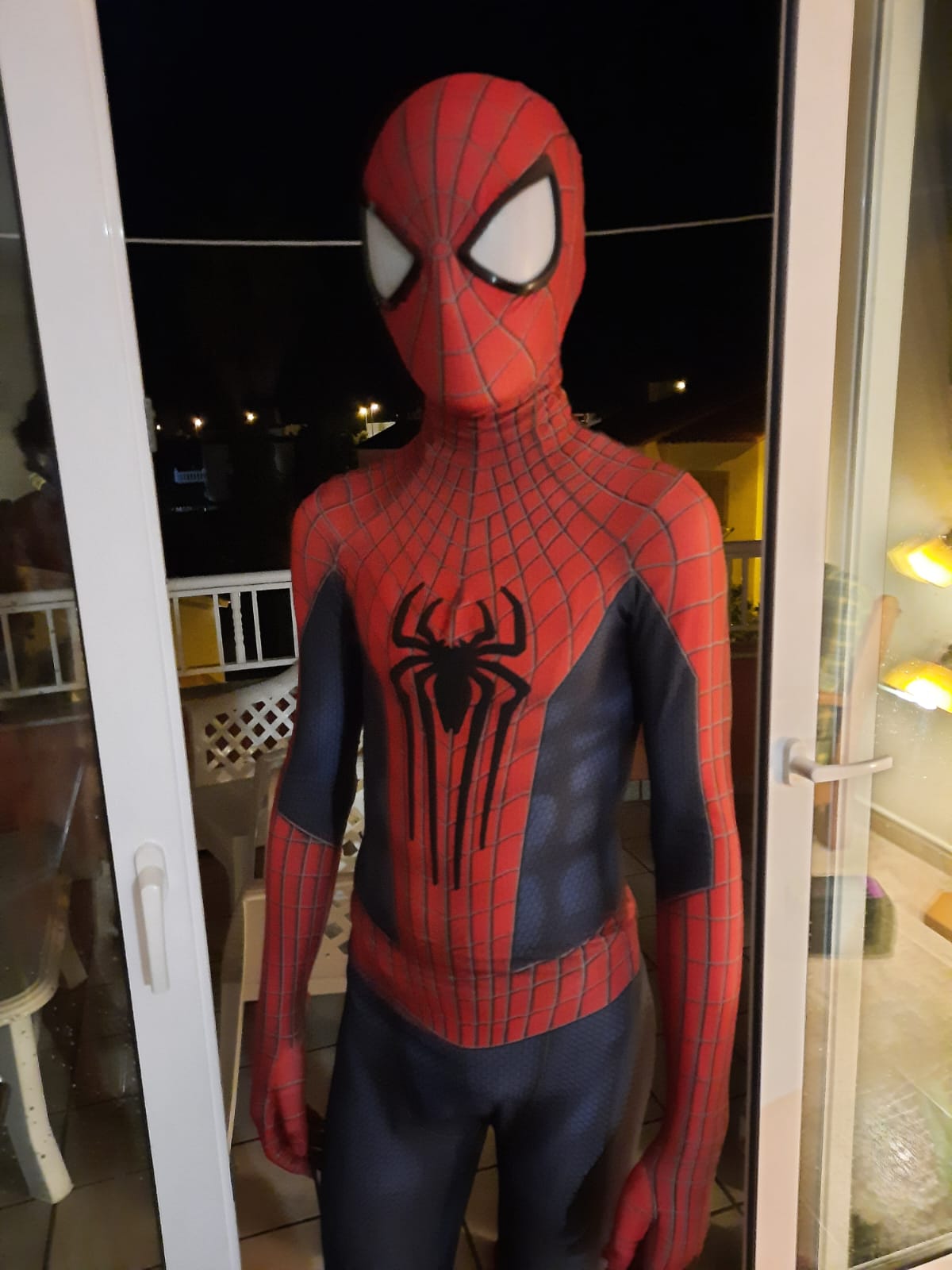 by Roky Dabney
Date Added: 10/03/2022

This was by far the most amazing customer service experience I have ever had, they were so reasonable and really helped me a lot, I'm definitely gonna order a lot more suits, this suit is amazing and all the details are really great, I love this company and who ever they have working there really did amazing, I can't thank the company enough for how much they helped me during the whole process, I love this suit so much and it's so worth it.