This file is designed by Webheaddesigner but he shares it with us for free.
Ankle Zip

Detached Feet

Detached Mask

Female Crotch Zip

Male Crotch Zip

Mask Zip

Neck Zip

Open Eyes

U Zip

Forearm Zip

Kungfu shoes

Soles:black rubber soles to the bottom of the suit

Spiderman mask without choosing attached lenses:

Puff Painting Webs only.It costs extra 20 working days.

Screen Printed Emblems Can't Go With Back Zip.
by Marc Duffy
Date Added: 01/19/2022

The suit could not be any better from a designers stand point the only thing id improve on is the accuracy of the raimi lenses but all in all its dare I say amazinh
by Eddy Martinez
Date Added: 01/19/2022

The quality is amazing! The screenprint emblems feel like they will hold up for a long time before scratching off, and the upgraded thicker fabric feels amazing. The built in kungfu shoes feel comfortable, especially if you have flat feet like i do. I have washed it by hand a couple times and the color is still vibrant and is easier than you think it is to clean! 10/10 would recommend buying this suit or any suit from print costume!!! Thank u so much for an amazing product. I opted to put in my measurements for a custom, form fitting suit and they did an amazing job with the custom size, would recommend that over a generic size like S,M, or L to get that perfect fit like in the movies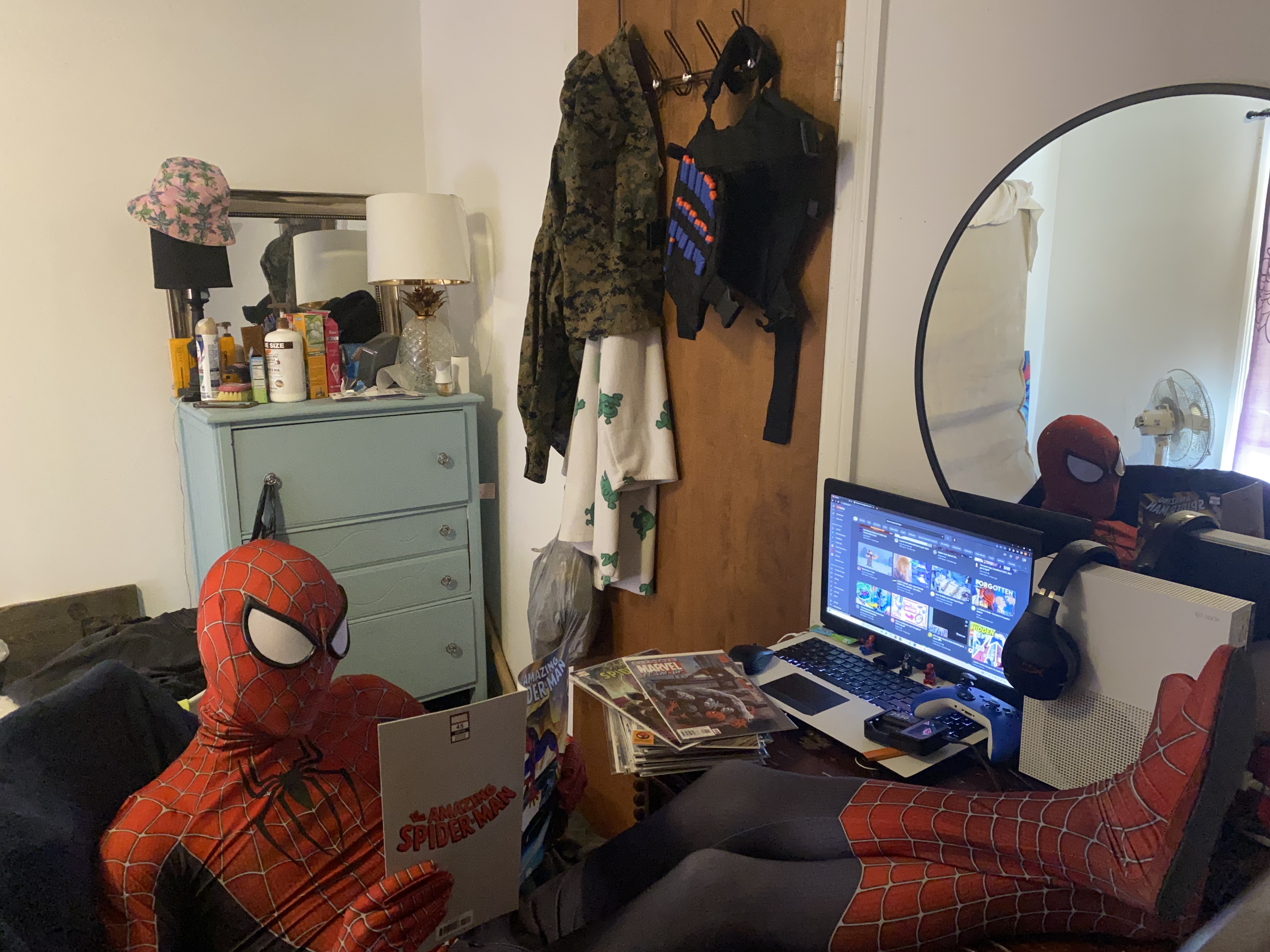 by Cetan White Horse
Date Added: 01/18/2022

The suit is amazing, I got it with the magnetic rami lenses and it all looks great! Once again this company has done an amazing job!!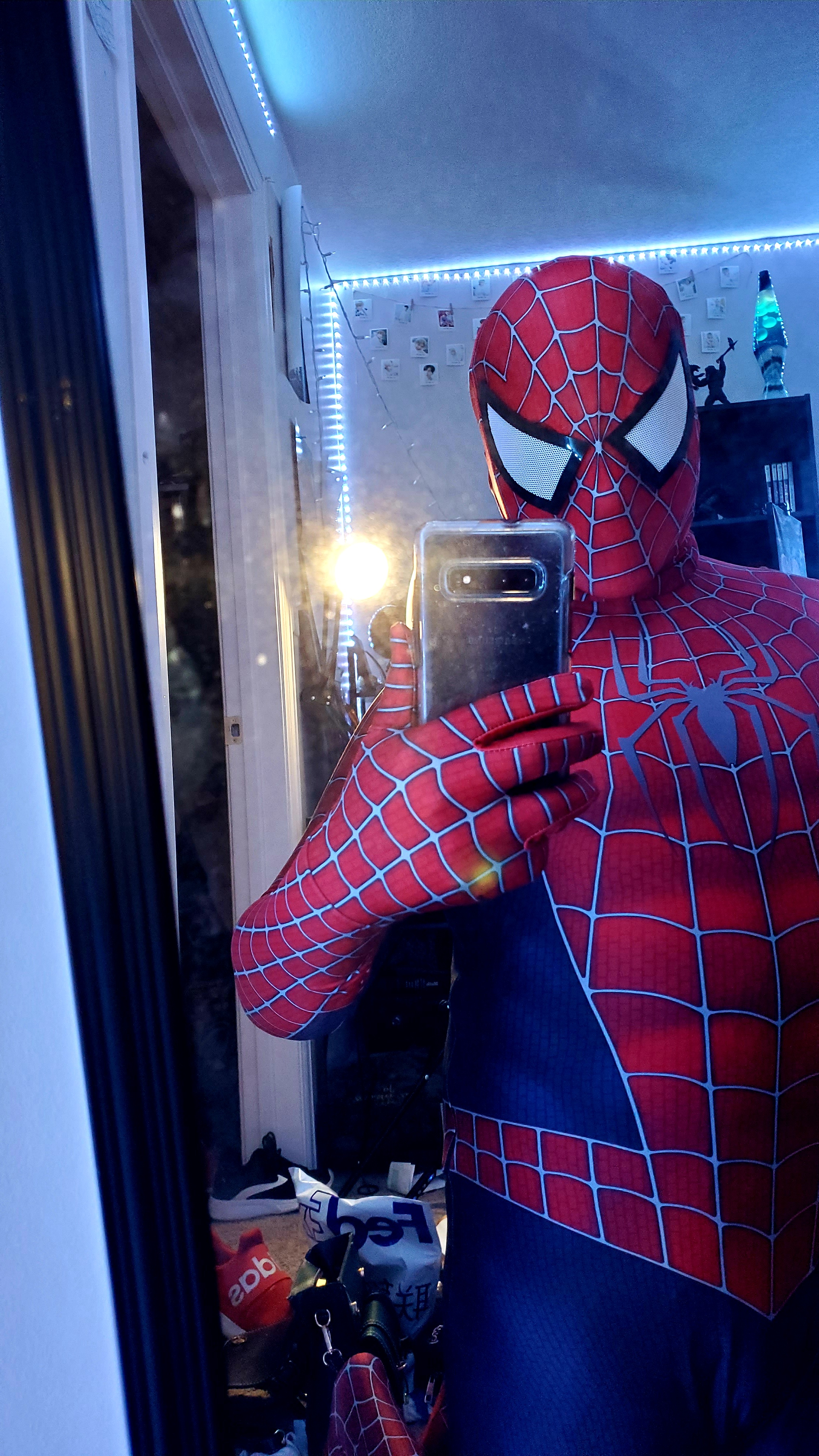 by Diego Bolaños
Date Added: 01/18/2022

This suit is amazing, it's very accurate to the original one and reminds me my childhood because I wore my raimi suit too, I will always love suit up like spiderman and try to do his stuff and stunts as many as posible, I will order other suit soon, I'm very impressed with the quality, I would recommend it for sure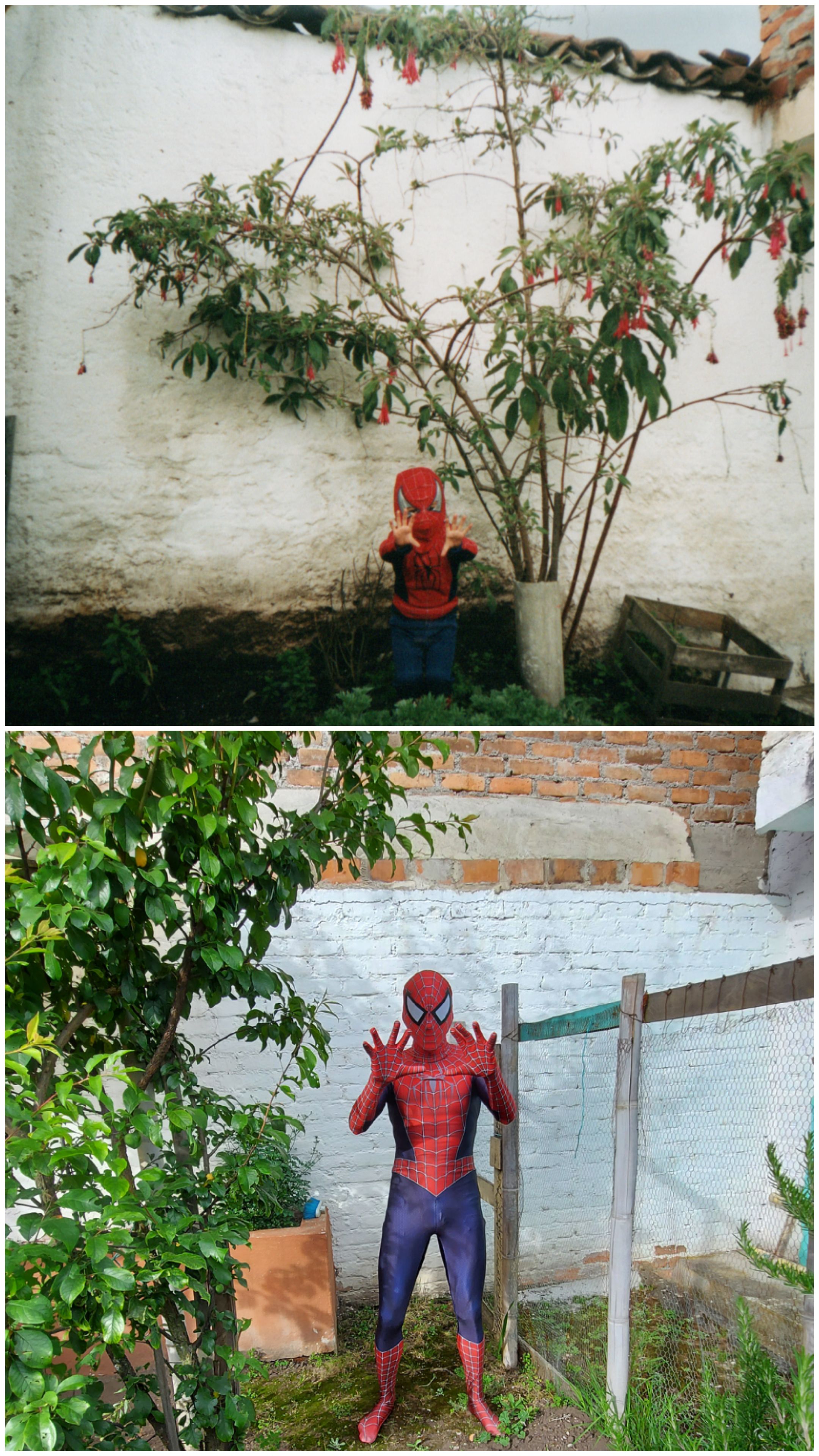 by Travis Schmidt
Date Added: 01/17/2022

Great pattern. Colors are awesome and everything lines up. Very accurate. Got the u shaped zipper and kung fu shoes. Also got the raised emblems. Looks great. Everyone at cons loves this suit!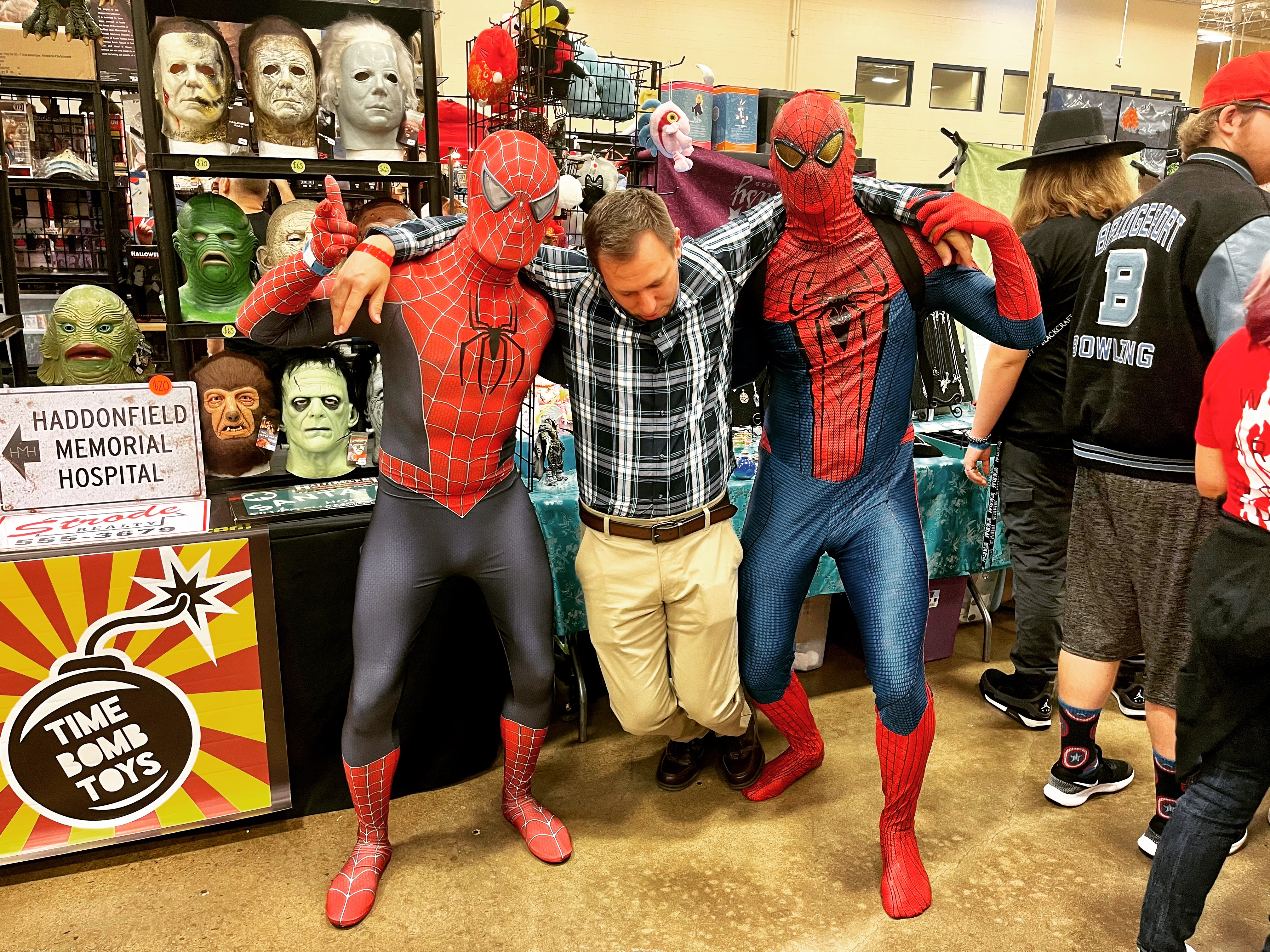 by Alex Kunda
Date Added: 01/17/2022