The price includes the printing & sewing service only.It is designed by Gun Head Design.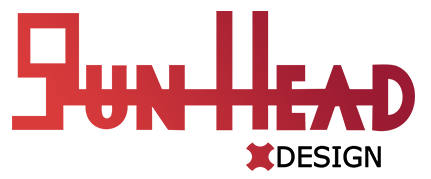 You need to pay for the pattern fee and It is $35 on the Gun Head Design website.
If you do not have it,you may order here to save $5.
If you already have it,please choose I already have it and send the pattern to us after your payment.
We need about 2 weeks to finish this cosplay costume for you.
Ankle Zip

Detached Feet

Detached Mask

Female Crotch Zip

Male Crotch Zip

Mask Zip

Neck Zip

Open Eyes

U Zip

Forearm Zip

Kungfu shoes

Soles:black rubber soles to the bottom of the suit

Spiderman mask without choosing attached lenses:

Puff Painting Webs only.It costs extra 20 working days.

Screen Printed Emblems Can't Go With Back Zip.
by Aaron Nguyen
Date Added: 09/21/2021

PERFECT SPIDEY SUIT!!! I bought this in early September and received it within 2 weeks ( I live in Texas and it came all the way from China in 2 weeks!) I wore it to Dallas 2021 FANEXPO and was a crowd favorite. While there were other Spider-Mans there my suit stood out the most. It is a beautiful clear design that is anatomically correct on the muscle shading. I bought a standard Male Small with U shape zipper and forearm zippers and open eyes. I'm 5'8 and 125 pounds and the Male Small fit perfectly. I only had to modify the eyeholes by cutting them a bit bigger. But other than that it's the perfect Spider-Man suit with the best company!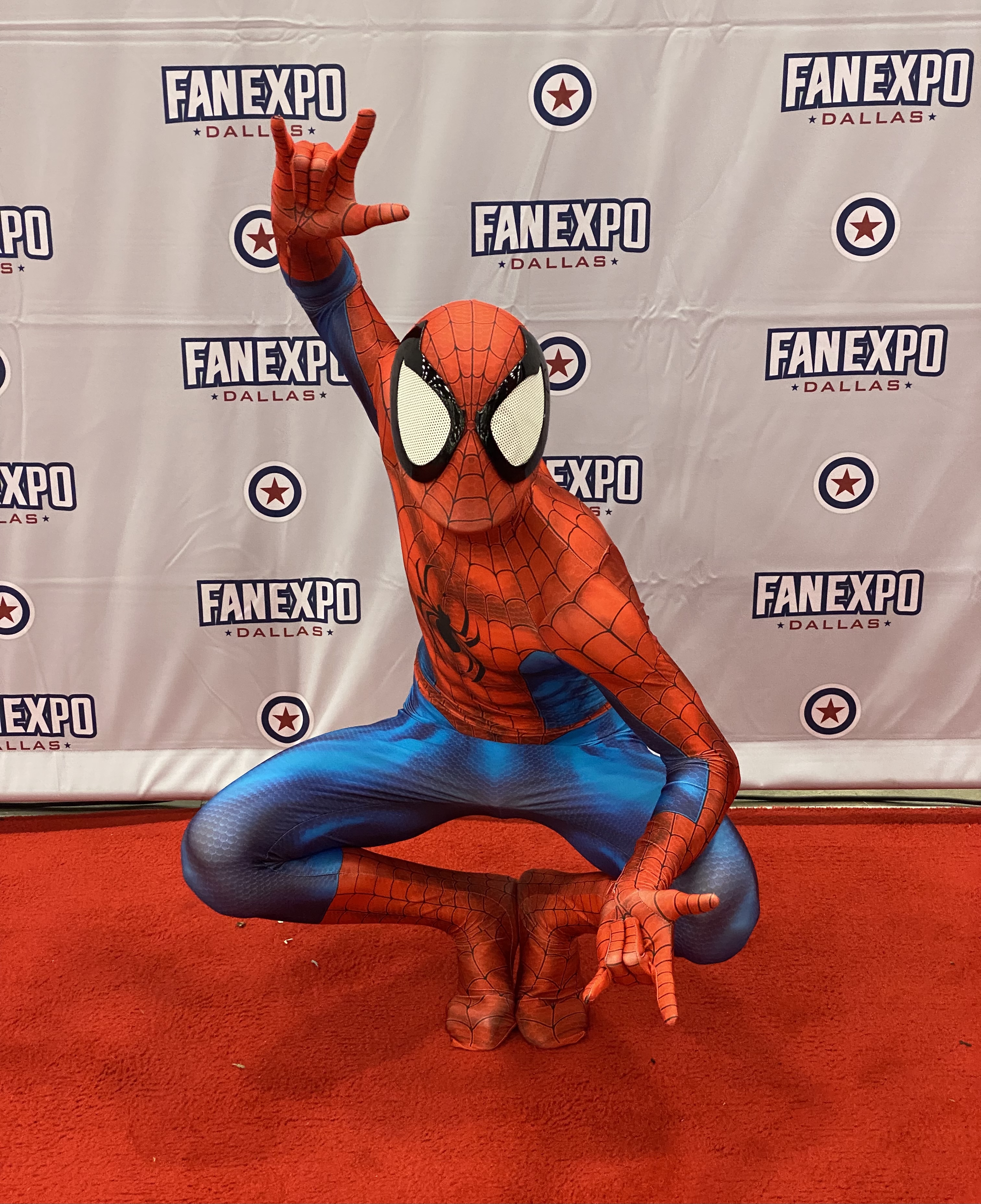 by Jesse Boyd
Date Added: 09/13/2021

This suit is great! I got it made with color fabrics and the design really pops.The screen printed emblems look "amazing" and the Kung Fu shoes slip on like a glove. The only issue I had was the eyes we're cut but I'm pretty certain I didn't select that because I wanted to cut them myself just in case the holes were too big or didn't quite work for my eyes. But they are just right so no big deal! All in all it's making my childhood and adult dreams come true and I never want to take it off.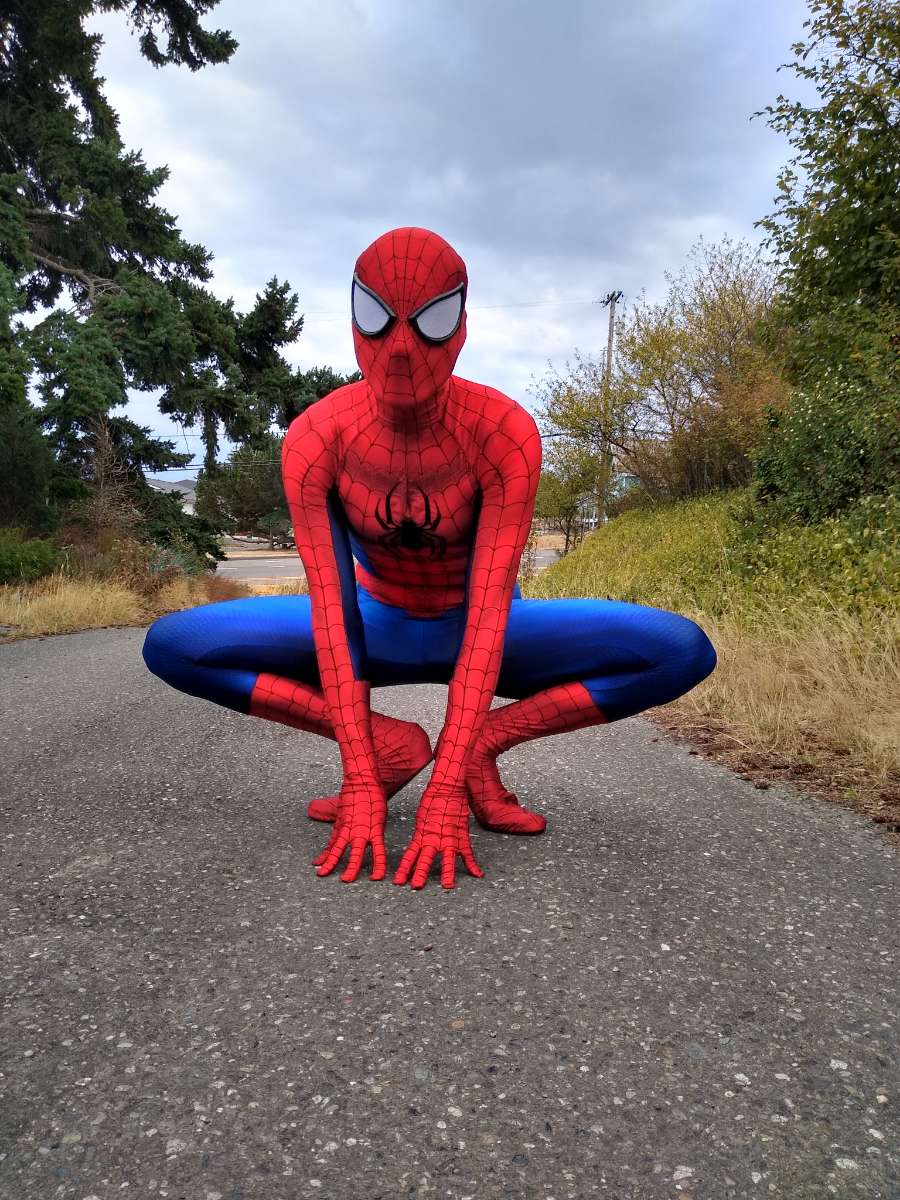 by Jared Owens
Date Added: 09/12/2021