The price includes the printing & sewing service only.It is designed by Arachnid Studios.

You need to pay for the pattern fee and It is $40 on the Arachnid Studios website.
If you do not have it,you may order here to save $10.
If you already have it,please choose I already have it and send the pattern to us after your payment.
We need about 2 weeks to finish this cosplay costume for you.
Ankle Zip

Detached Feet

Detached Mask

Female Crotch Zip

Male Crotch Zip

Mask Zip

Neck Zip

Open Eyes

U Zip

Forearm Zip

Kungfu shoes

Soles:black rubber soles to the bottom of the suit

A mask without choosing attached lenses:

Puff Painting Webs only.It costs extra 20 working days.

Screen Printed Emblems Can't Go With Back Zip.
by Luis Carlos Porras Gandarilla
Date Added: 11/13/2021

The suit is too AMAZING, it is my first spider suit and I would definitely buy another suit on this page. The whole outfit is beautiful, I love so much the colors, and it fits me perfectly. Thank you so much for such an amazing costume. By the way, I understand that PrintCostume gives you a 50% discount coupon for my next purchase. I'm waiting excited.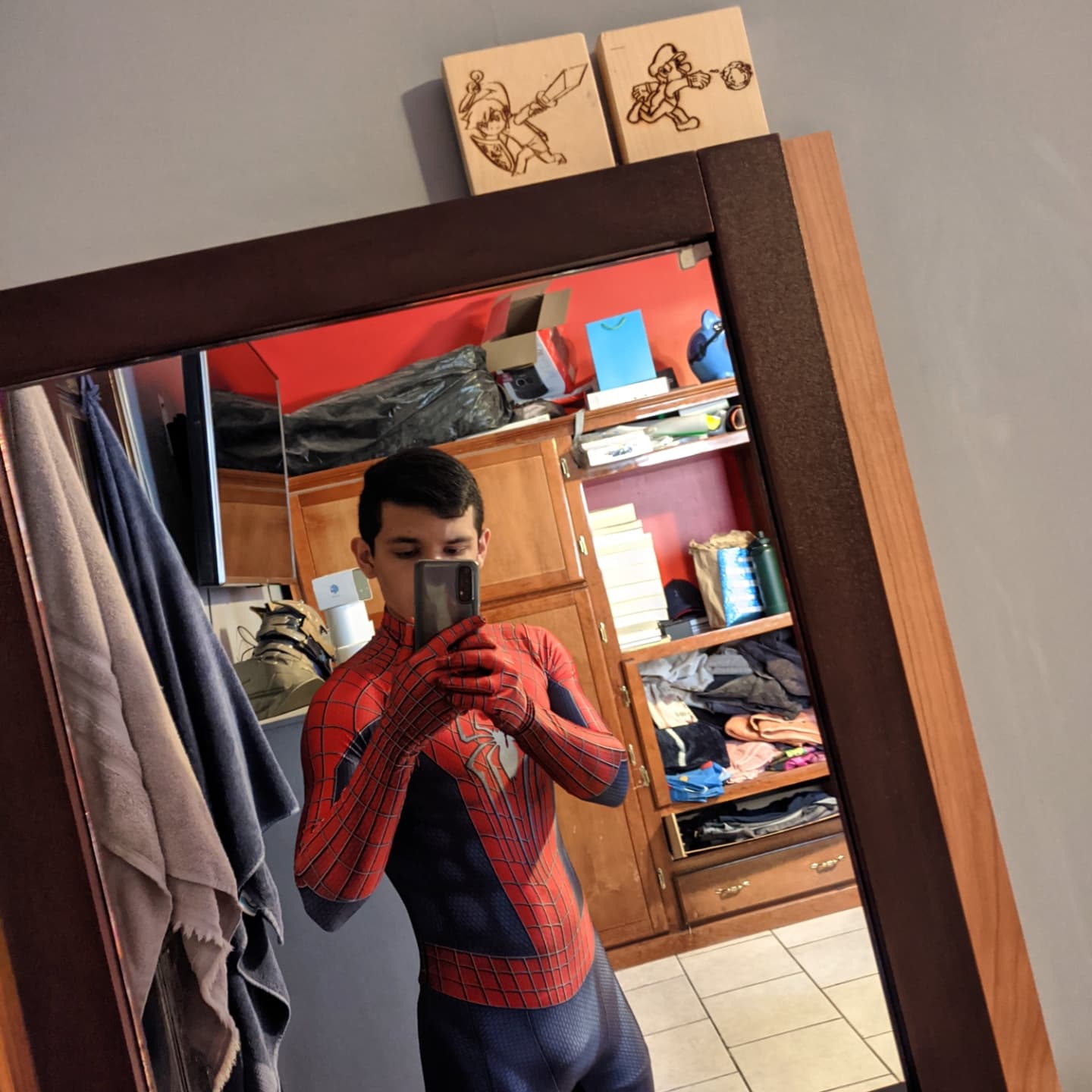 by Ryan Chollet
Date Added: 10/18/2021

This is my first spider-man suit and I could not be happier with it. Shipping was just under two weeks from order date. I feel like because I was able to send in measurements the suit fits perfectly. The colors look fantastic and all the stitching lines up great. I just got the normal lycra and it is very comfortable and has lots of stretch. I also got the U-zipper which makes taking this on and off very easy. Other customizations I got for reference: Crotch zip Arm zip Detached mask I also opted for just eyeholes on the mask and added my own lenses. However, when I do this again I will have them add lenses rather than do it myself.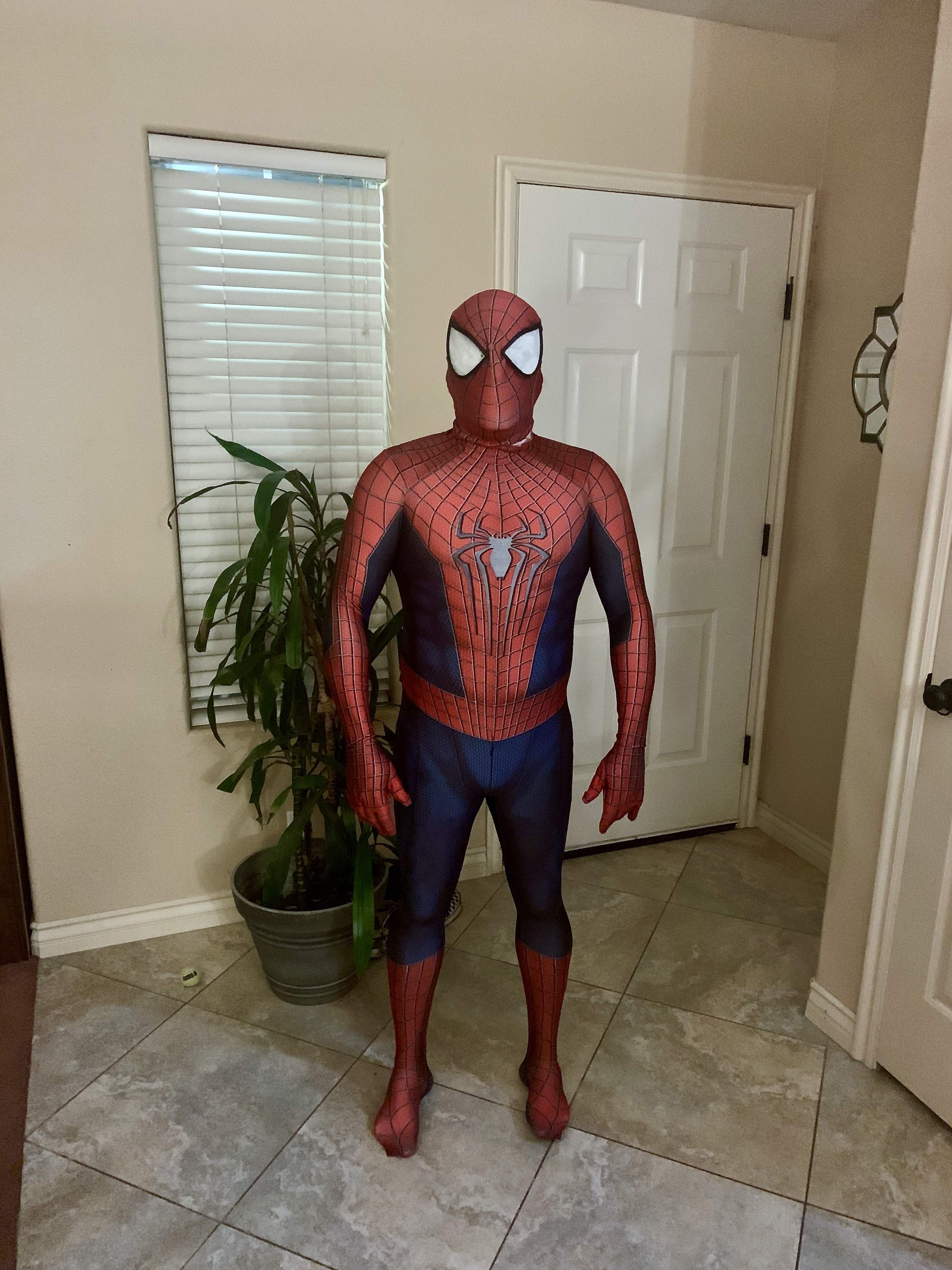 by Jack Buckland
Date Added: 09/24/2021

This is my first Spider-Man suit, and it's a lifelong dream come true to have this! I've wanted to be Spider-Man ever since I can remember, and I'd been on the fence about getting a suit for years. I only wish I got one sooner, everything about this costume is just fantastic. The colour fabrics are vibrant, soft and have plenty of stretch, the sewing is neat, it's secure and the web lines match up very well, and the installed kung-fu shoes are comfortable and easy to get on. As I ordered colour fabrics, I paid extra for screen printed emblems, and they look incredible in person. Much thicker and more substantial than a standard screen print - there are some small marks on the back spider but I have managed to mostly remove them with little effort, a bit more time and I will have them totally clean. If I had any criticism it's that the neck is slightly loose, even though I took a measurement directly off of my body. Once the mask is on it's not especially noticeable, but it's something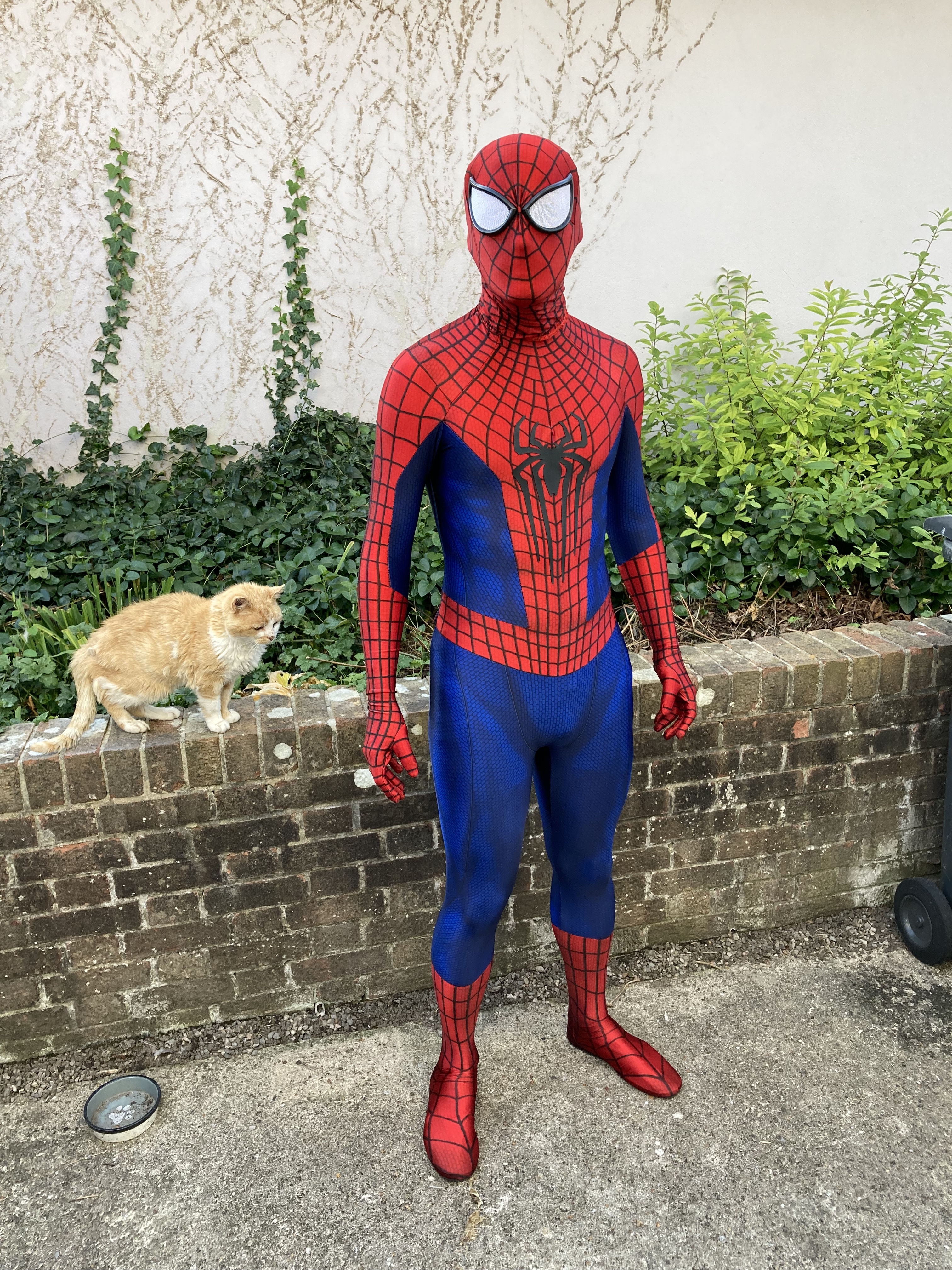 by Haylee Padilla
Date Added: 08/22/2021

I got this suit from here a bit ago, and I love it! The colors are amazing, and everything came perfectly!