The price includes the printing & sewing service only.It is designed by Arachnid Studios.

You need to pay for the pattern fee and It is $40 on the Arachnid Studios website.
If you do not have it,you may order here to save $10.
If you already have it,please choose I already have it and send the pattern to us after your payment.
We need about 2 weeks to finish this cosplay costume for you.
Ankle Zip

Detached Feet

Detached Mask

Female Crotch Zip

Male Crotch Zip

Mask Zip

Neck Zip

Open Eyes

U Zip

Forearm Zip

Kungfu shoes

Soles:black rubber soles to the bottom of the suit

A mask without choosing attached lenses:

Puff Painting Webs only.It costs extra 20 working days.

Screen Printed Emblems Can't Go With Back Zip.
by Felix Bartnitzek
Date Added: 02/08/2022

Chose this one for my first suit, bc I like the Far From Home suit most. It's just amazing! It's fitting perfectly and the print and sweing is very good! There are so much details :_ Got the U-Zipper, wrist-zipper and crotch zipper. Detachable Mask without faceshell.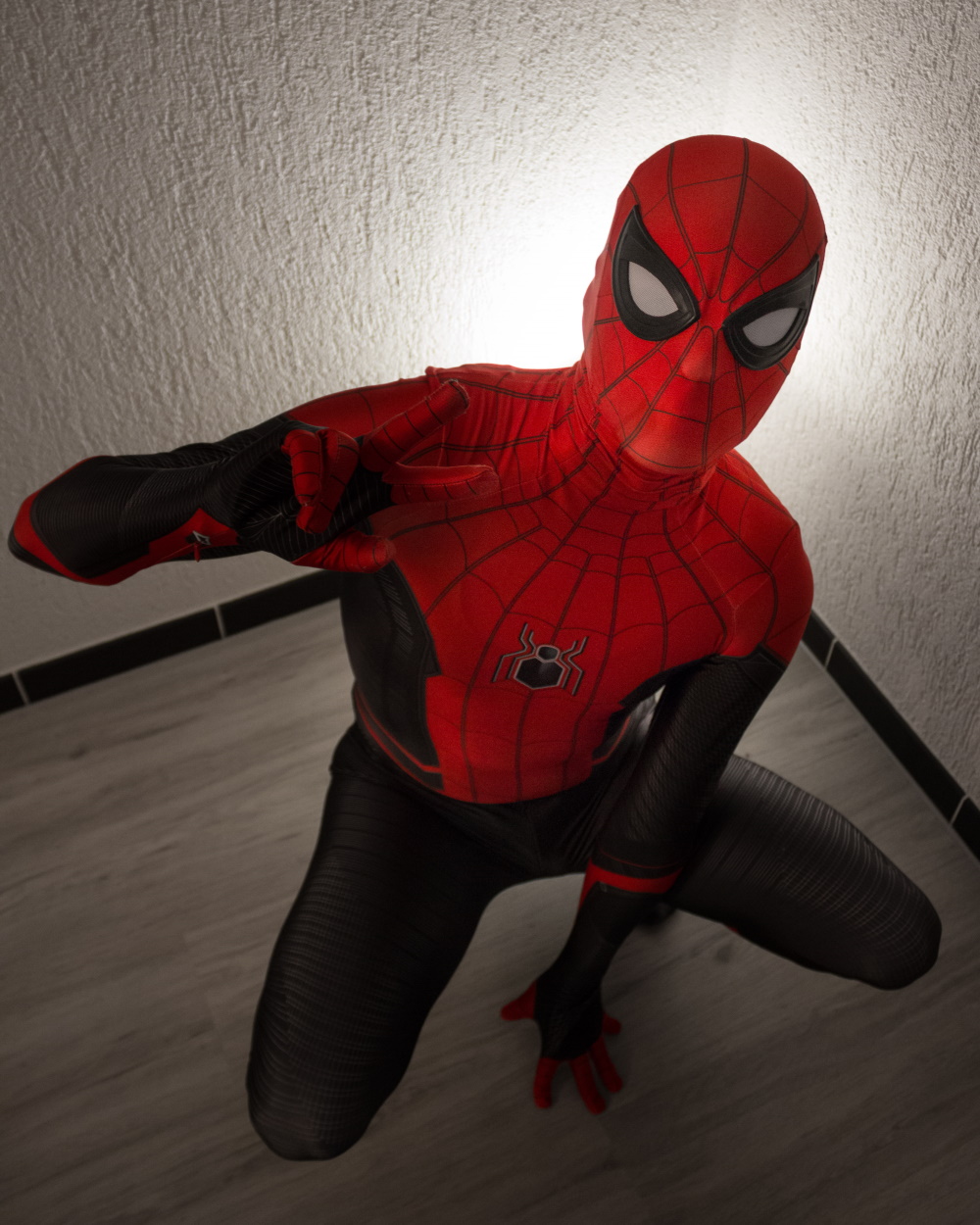 by Jared Adrineda
Date Added: 02/03/2022

by Glenn Higgins
Date Added: 01/25/2022

A fantastic suit as always from PrintCostumes. The quality and fit is amazing. just deciding on my next purchase.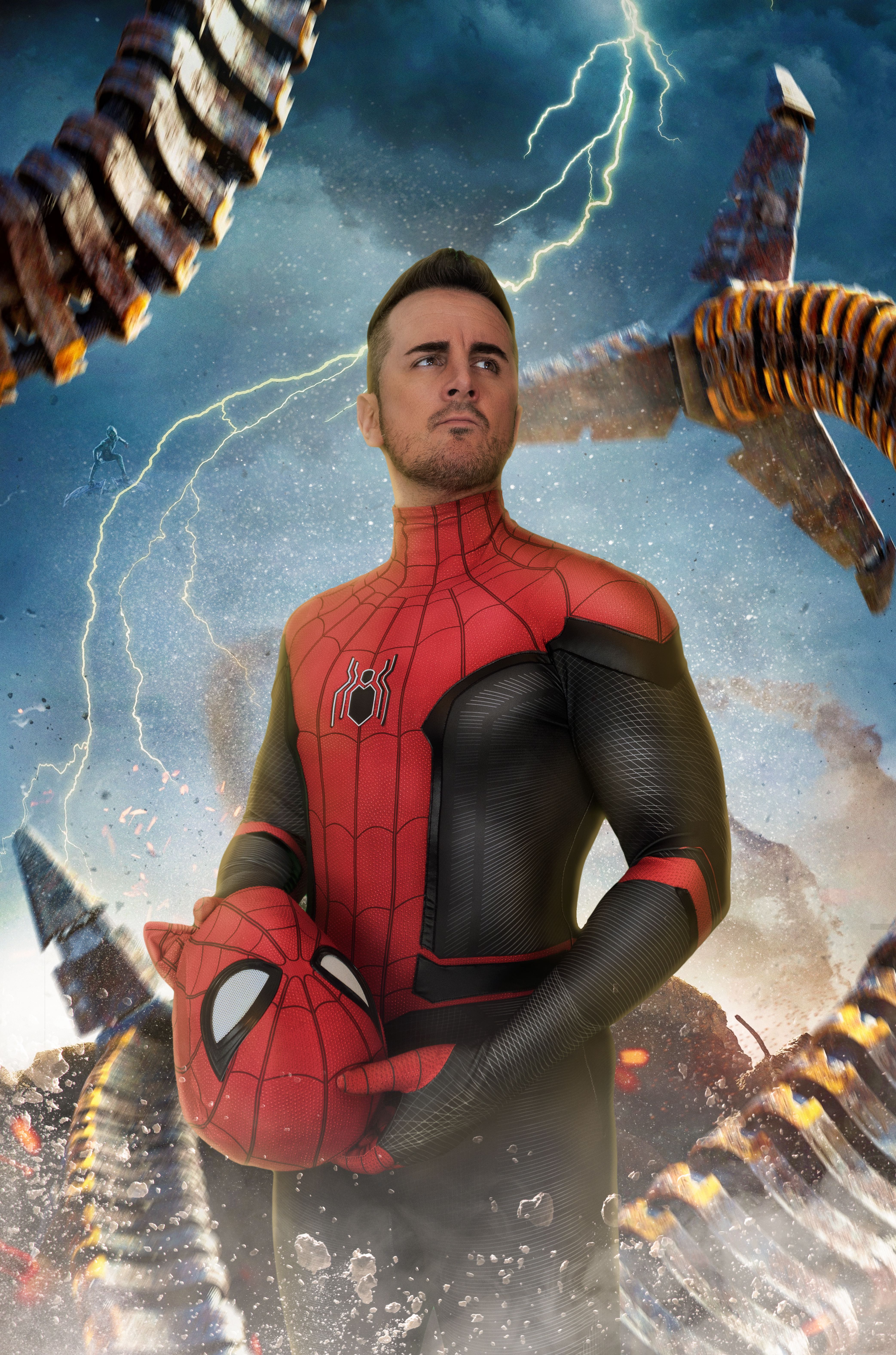 by Brad Leiseberg
Date Added: 01/25/2022

Great quality suit, fits perfectly to my my measurements. Definitely recommend requesting for the red parts only to be on colored fabric, it would really help the suits colors.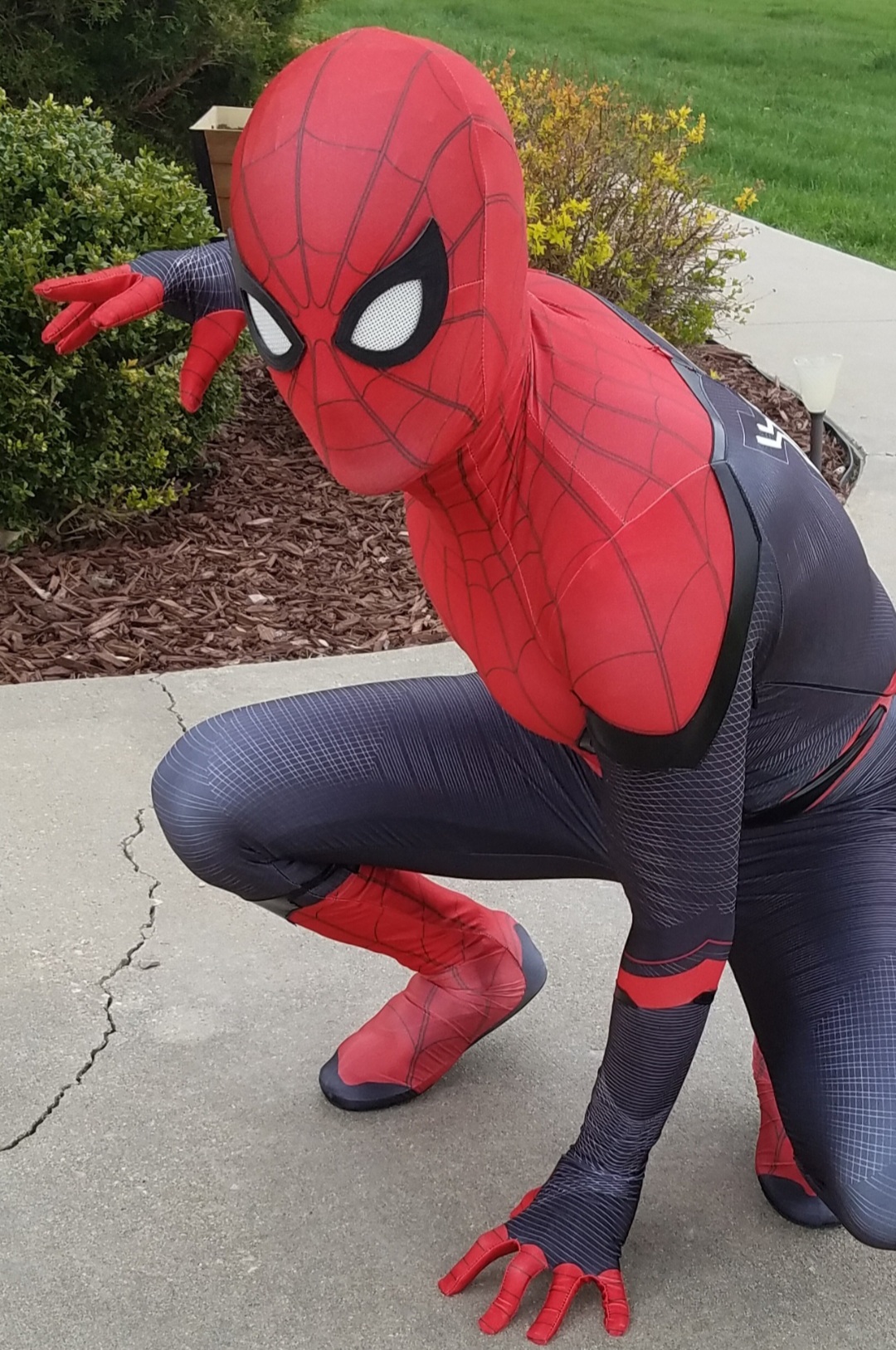 by Andrew Rodman
Date Added: 01/25/2022

Long use Review! I ordered this suit just over two years ago. I use it somewhat regularly for both professional parties (see picture, one of my favorites) and for my own entertainment. throughout multiple instances of getting beat up by villainous kids and thrown on the ground, the acrobatic tricks and poses spiderman takes that stretch the suit out, over two years later there is still very little wear. Even though this is a dyed fabric and not a printed onto the color. The color has stayed very very strong. the only place of color wear is my left knee (picture shows why) The suit has held up extremely well. It is comfortable, fits me amazingly, and the faceshell magnets hold the lenses on really well. for any first-timers, DO NOT PUT THE LENSES ON THE SHELL WITH NO FABRIC IN BETWEEN. you will rip out all your magnets. store with the fabric in, or with the lenses on the inside of the shell. Get forearm zippers they are a lifesaver. all in all, could not have been happier with this purc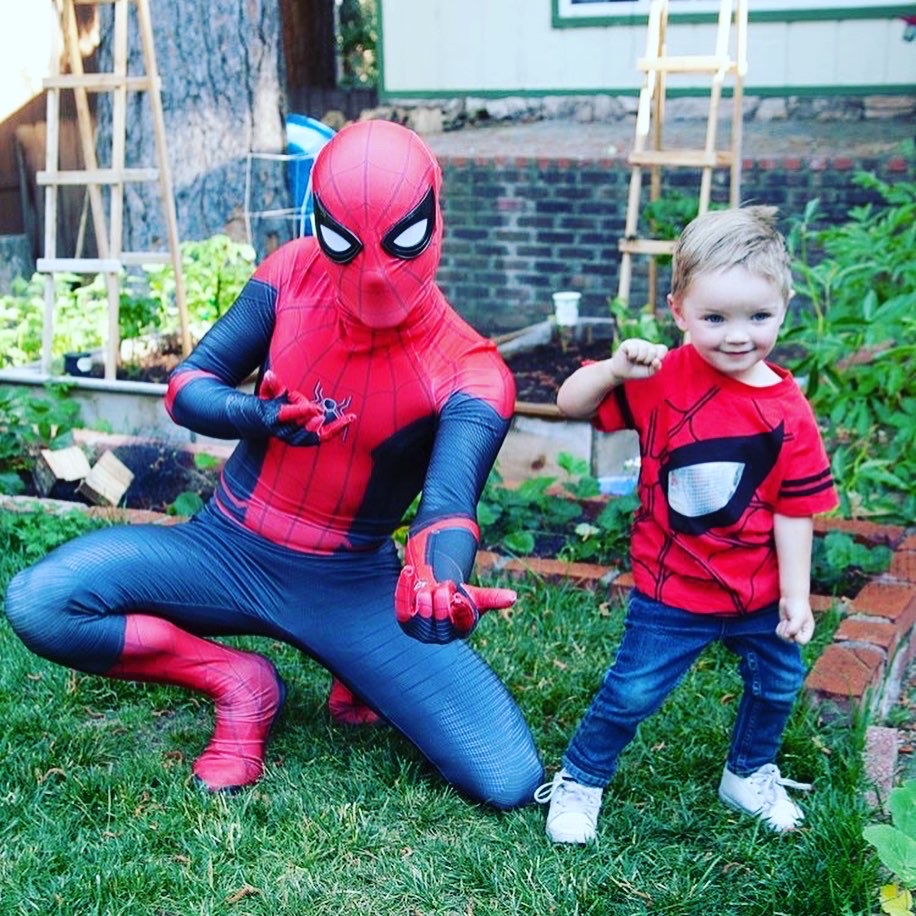 by Michael Edwards
Date Added: 01/20/2022

I ordered the costume just before new year and it arrived faster then expected i absolutely love all the details on the suit i ordered 2 masks one came without holes even though i asked for holes but thats not a issue definitely gonna order myself another one with all the works as this is by far the best spider-man costume i have ever owned