The price includes the printing & sewing service only.It is designed by Arachnid Studios.

You need to pay for the pattern fee and It is $40 on the Arachnid Studios website.
If you do not have it,you may order here to save $10.
If you already have it,please choose I already have it and send the pattern to us after your payment.
We need about 2 weeks to finish this cosplay costume for you.
Ankle Zip

Detached Feet

Detached Mask

Female Crotch Zip

Male Crotch Zip

Mask Zip

Neck Zip

Open Eyes

U Zip

Forearm Zip

Kungfu shoes

Soles:black rubber soles to the bottom of the suit

A mask without choosing attached lenses:

Puff Painting Webs only.It costs extra 20 working days.

Screen Printed Emblems Can't Go With Back Zip.
by David Broomhead
Date Added: 04/25/2023

Thank you, Print Costume, for providing a great product, very promptly, and for fantastic service throughout. The suit itself is good. The standard material is good and the print quality is excellent. The fabric does whiten when stretched but this is to be expected. I'm really pleased with my optional extras, especially the raised spider emblems which really help give the suit a premium look and feel. The shell gives that authentic spidey face shape and is good quality - breathable, comfortable etc. A fantastic buy and I wouldn't hesitate to recommend Print Costume.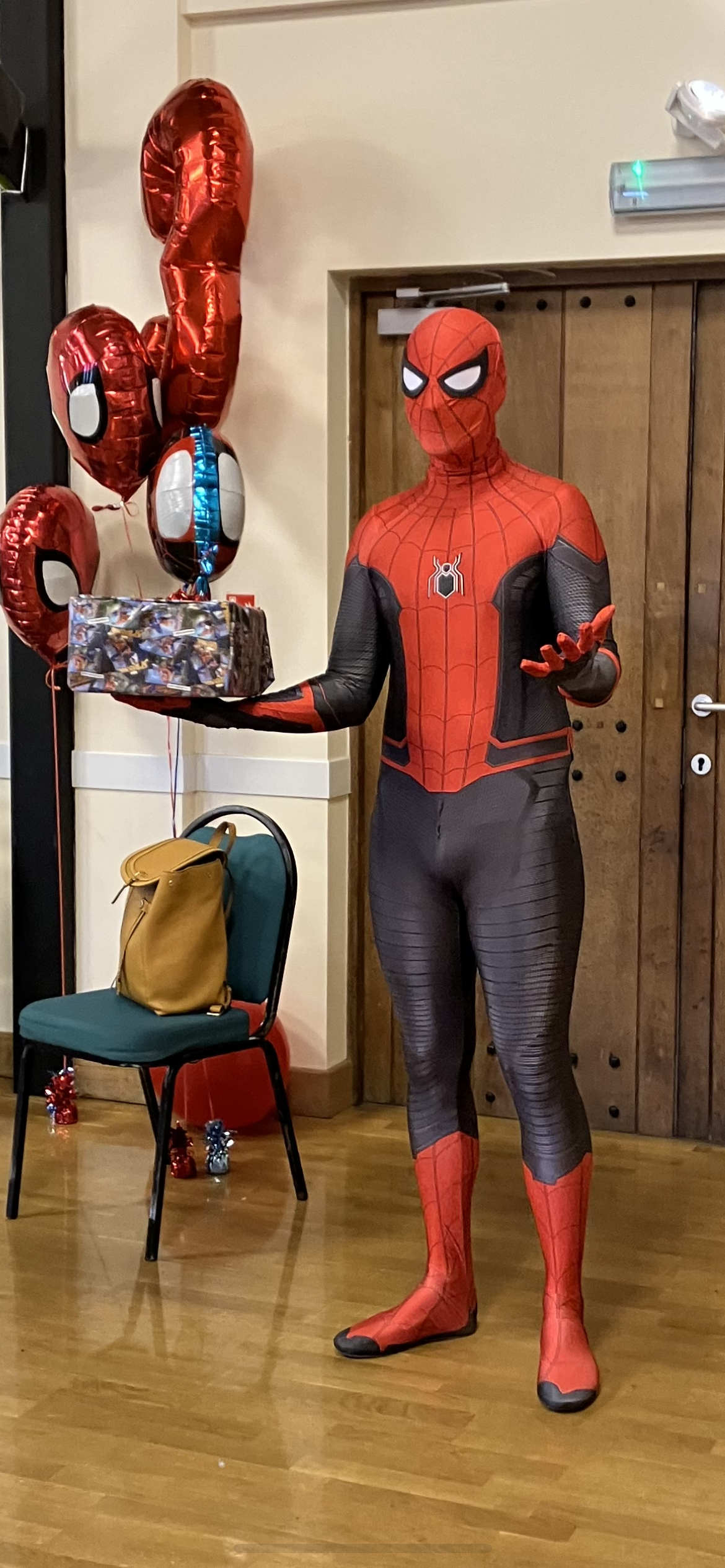 by Cristian Garza
Date Added: 04/25/2023

by Cristian Garza
Date Added: 04/25/2023

by Cristian Garza
Date Added: 04/25/2023

by Daniel Wahlberg
Date Added: 11/09/2022

Albeit a bit late for a Halloween costume (About a week or two afterwards) this costume is AMAZING. The quality is superb, the shoes and mask are very comfortable, the fabric is nice and form-fitting, definitely excited to give this a whirl at a convention, or even just put it on when I feel nerdy. Excellent work, you guys! Will definitely be buying another at some point, hopefully soon! :)
by Checco Super
Date Added: 10/05/2022

Taken for halloween, arrived early. I tried it for a few minutes and I already fell in love with it. I can't wait to go out on October 31st.