The price includes the printing & sewing service only.It is designed by Arachnid Studios.

You need to pay for the pattern fee and It is $40 on the Arachnid Studios website.
If you do not have it,you may order here to save $10.
If you already have it,please choose I already have it and send the pattern to us after your payment.
We need about 2 weeks to finish this cosplay costume for you.
Ankle Zip

Detached Feet

Detached Mask

Female Crotch Zip

Male Crotch Zip

Mask Zip

Neck Zip

Open Eyes

U Zip

Forearm Zip

Kungfu shoes

Soles:black rubber soles to the bottom of the suit

A mask without choosing attached lenses:

Puff Painting Webs only.It costs extra 20 working days.

Screen Printed Emblems Can't Go With Back Zip.
by Daniel Wahlberg
Date Added: 11/09/2022

Albeit a bit late for a Halloween costume (About a week or two afterwards) this costume is AMAZING. The quality is superb, the shoes and mask are very comfortable, the fabric is nice and form-fitting, definitely excited to give this a whirl at a convention, or even just put it on when I feel nerdy. Excellent work, you guys! Will definitely be buying another at some point, hopefully soon! :)
by Checco Super
Date Added: 10/05/2022

Taken for halloween, arrived early. I tried it for a few minutes and I already fell in love with it. I can't wait to go out on October 31st.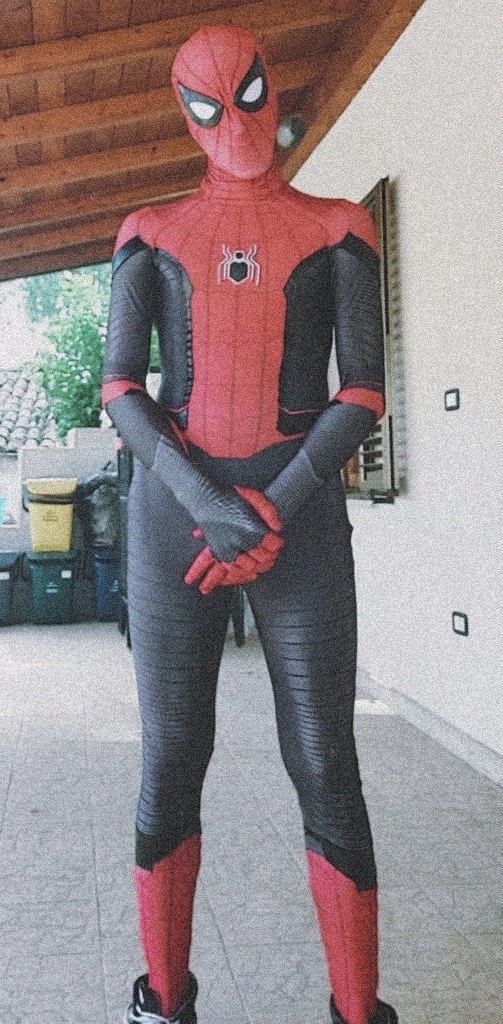 by Jack Strad
Date Added: 09/11/2022

Amazing suit fits well very movie accurate love it!
by Luis Velazquez
Date Added: 09/09/2022

Very impressed with it did custom tailoring. Got the leather and printcostumes faceshell. Built in shoes. I love it.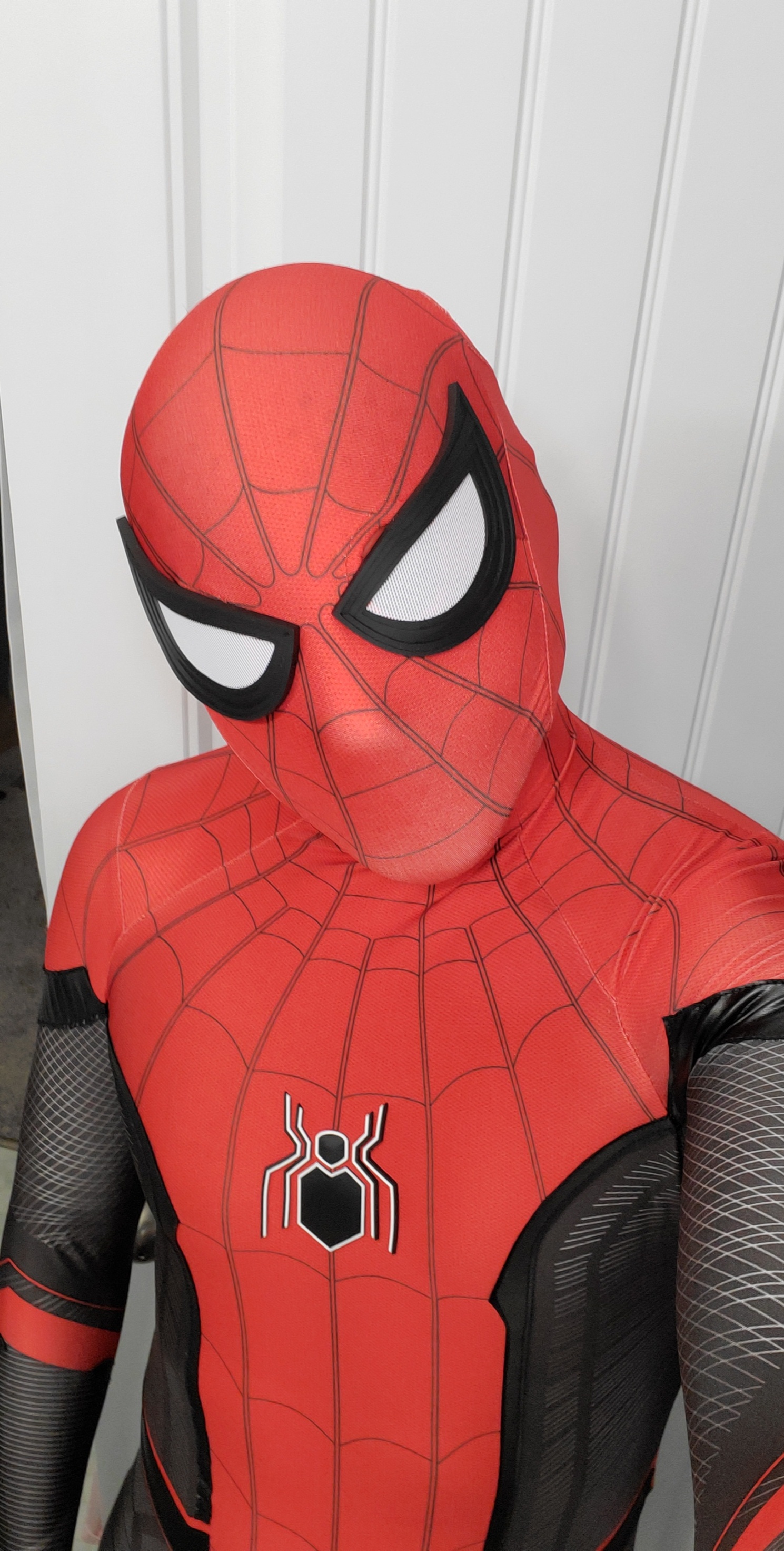 by Bryan Escatel
Date Added: 09/04/2022

I absolutely love the suit! It fits really well and it looks like I paid so much for it! Everyone loved it and was very impressed! Please consider buying this! It's a great suit and highly recommend buying the leather addition it makes a whole difference! It's a MUST BUY!!!!!!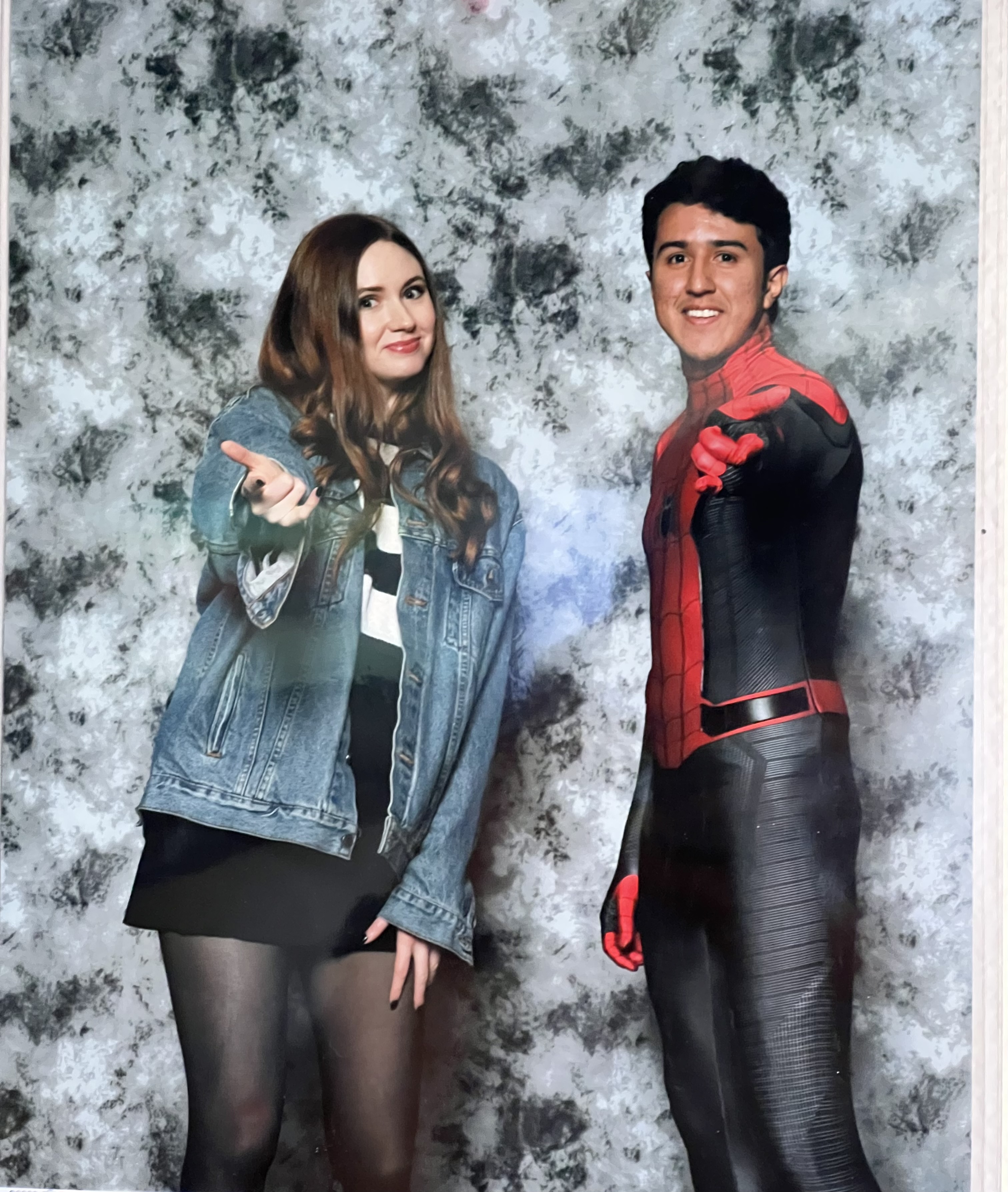 by James Francis
Date Added: 05/21/2022

My first PrintCostume suit - love it! The only other Spidey costume I have is some off-the-shelf thing from a fancy dress shop - the difference in quality is like night and day. Everyone who's seen me in the PrintCostume one is blown away! Superb quality material, vibrant colours - it's fantastic. The only negative I have is it takes a while to get into, but I'm sure with practice I'll be much quicker. If you are a Spidey fan, you NEED this suit!