The price includes the printing & sewing service only.It is designed by Arachnid Studios.

You need to pay for the pattern fee and It is $40 on the Arachnid Studios website.
If you do not have it,you may order here to save $10.
If you already have it,please choose I already have it and send the pattern to us after your payment.
We need about 2 weeks to finish this cosplay costume for you.
Ankle Zip

Detached Feet

Detached Mask

Female Crotch Zip

Male Crotch Zip

Mask Zip

Neck Zip

Open Eyes

U Zip

Forearm Zip

Kungfu shoes

Soles:black rubber soles to the bottom of the suit

Spiderman mask without choosing attached lenses:

Puff Painting Webs only.It costs extra 20 working days.

Screen Printed Emblems Can't Go With Back Zip.
by Alejandro Rivera Morón
Date Added: 11/05/2021

The suit is amazing! The colors are very vivid and intense. The lycra feels very comfortable and I love the details on the suit (the blue part). I put a faceshell on it and looks great! Exceptional work! Thank you!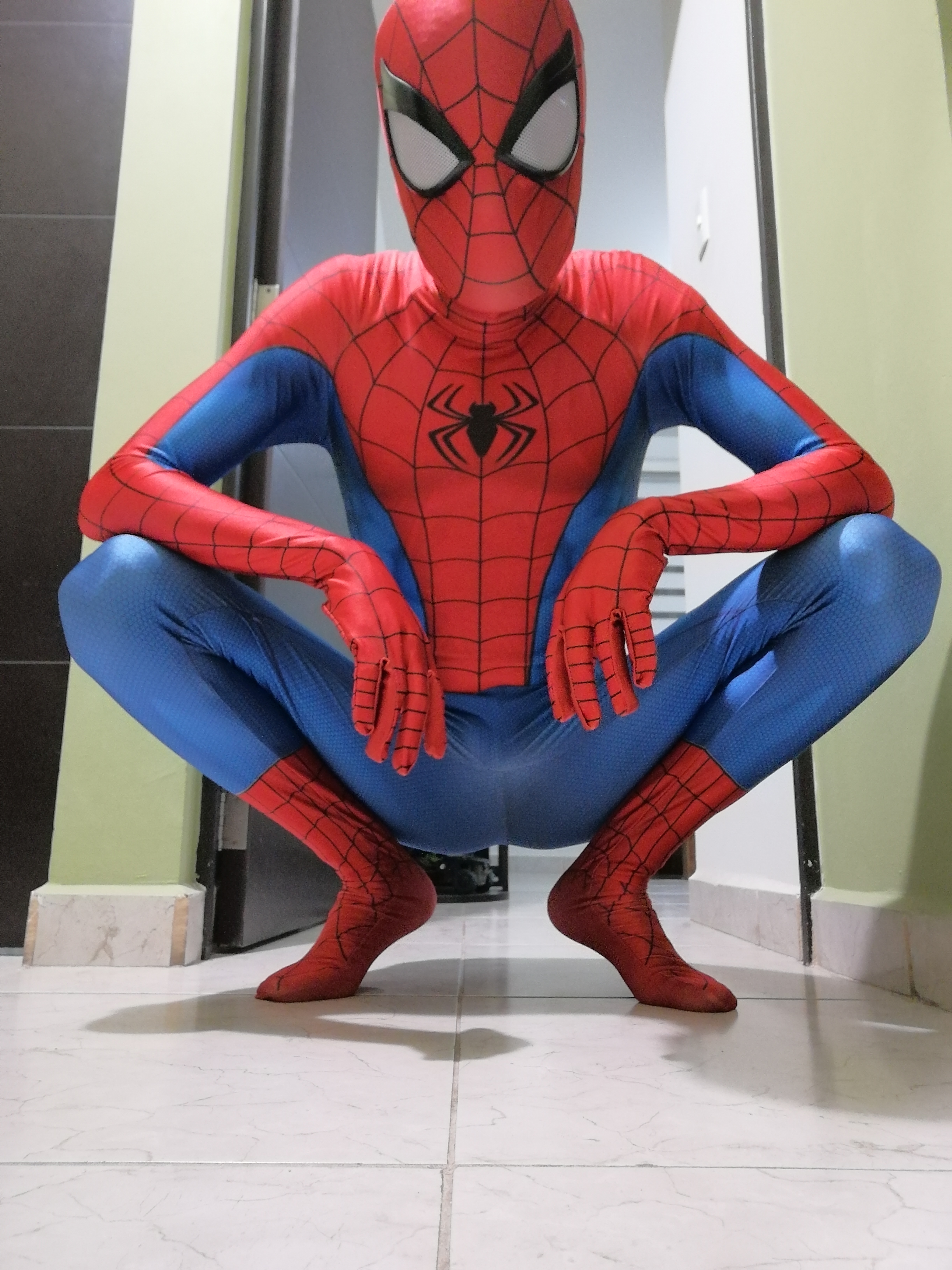 by Aaron Truong
Date Added: 11/03/2021

First time ordering, did custom measurements and even ordered magnetic lens and faceshell. Fit was great and suit was comfortable. Everything was almost perfect, besides shipping time but Fedex's fault, not their's. Can't wait to buy more :)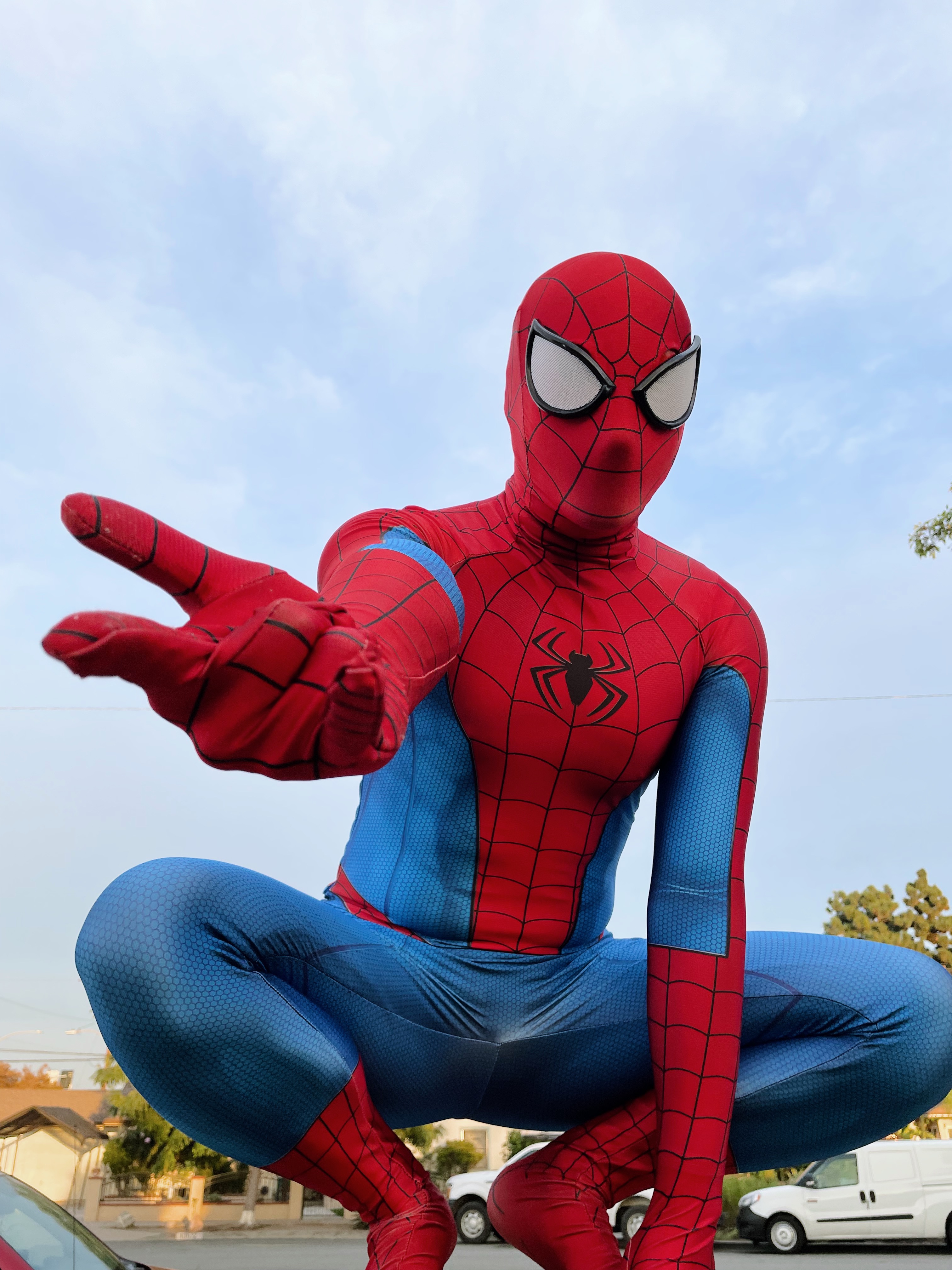 by Dante Zeno
Date Added: 10/06/2021

by Dante Zeno
Date Added: 10/06/2021

Really cool website! Tons of great suits, give them a shot and you'll definitely like it! Thanks
by Ralphie Ord
Date Added: 09/20/2021

I ordered this before the switch over to Print Costume and wow I am still impressed with this suit. Got it on coloured fabrics and screen printed logos which really elevated the whole thing. First time with kung fu shoes which do need to be broken in but are so well integrated into the suit. I puff painted it and make lenses myself which rounded out the look and gave me a pretty perfect comic classic suit.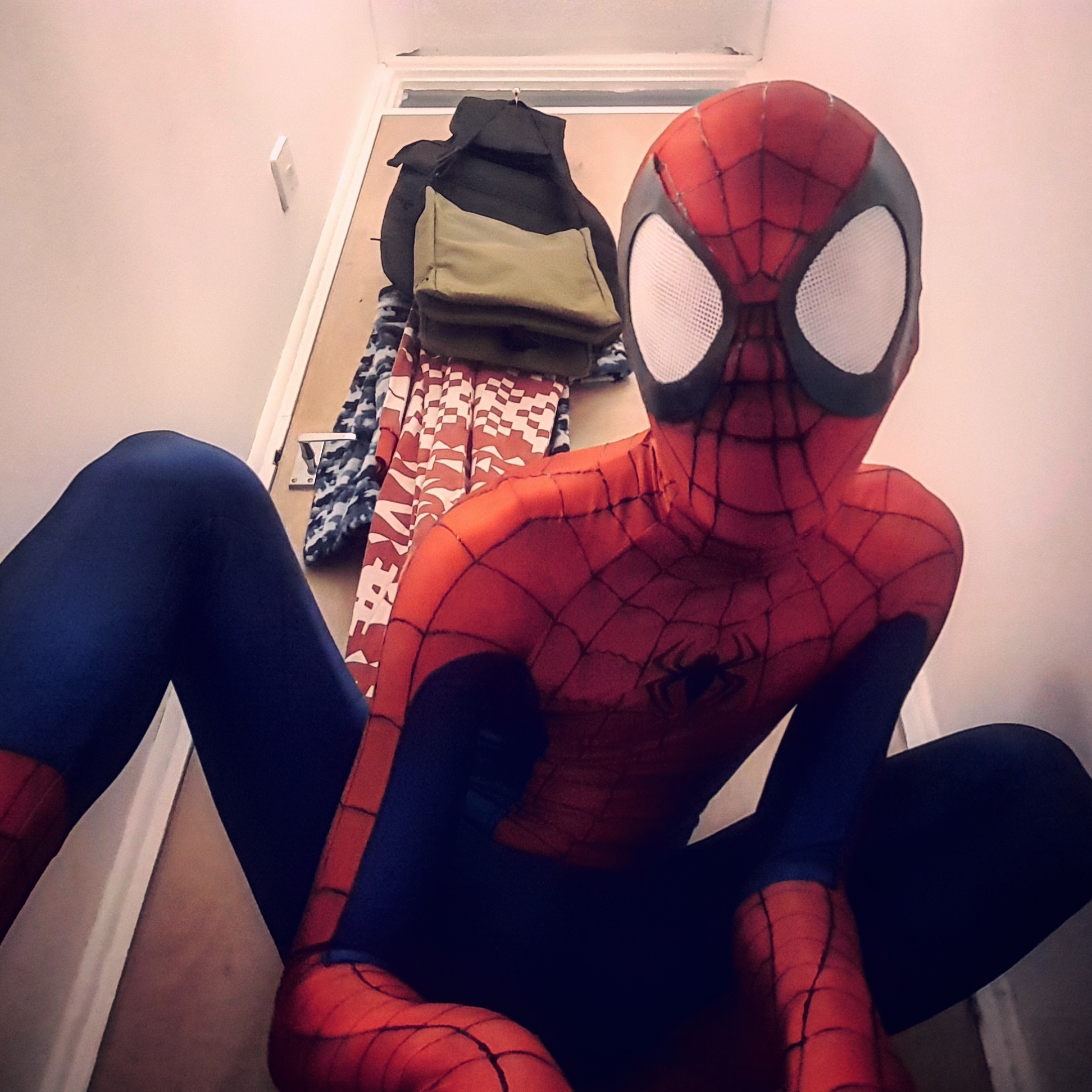 by Bergman Alegria
Date Added: 09/02/2021

Great suit!!! Fits perfectly and the quality is top-notch!!! Would recommend it to anyone looking for a good modern/classic look!