The price includes the printing & sewing service only.It is designed by Arachnid Studios.

You need to pay for the pattern fee and It is $40 on the Arachnid Studios website.
If you do not have it,you may order here to save $10.
If you already have it,please choose I already have it and send the pattern to us after your payment.
We need about 2 weeks to finish this cosplay costume for you.
Ankle Zip

Detached Feet

Detached Mask

Female Crotch Zip

Male Crotch Zip

Mask Zip

Neck Zip

Open Eyes

U Zip

Forearm Zip

Kungfu shoes

Soles:black rubber soles to the bottom of the suit

A mask without choosing attached lenses:

Puff Painting Webs only.It costs extra 20 working days.

Screen Printed Emblems Can't Go With Back Zip.
by Jonathan Barbosa
Date Added: 10/11/2023

This is a good suit! Good things: The sewing work is very good, the fabric has great quality and the color (colored fabric) and printing are excellent. Bad things: The pattern in many places is wrong (on the back shoulder) The boots are too short, they should be longer, the front spider emblem has some errors (I corrected them, because I made the emblem in 3d on my own). I think they should tell Arachnid Studios to fix these things, so that the next people who buy this suit see these fixes. Conclusion: I made the liquid border, the faceshell, the front spider emblem and the shoes, but some things like the boots are unfixable.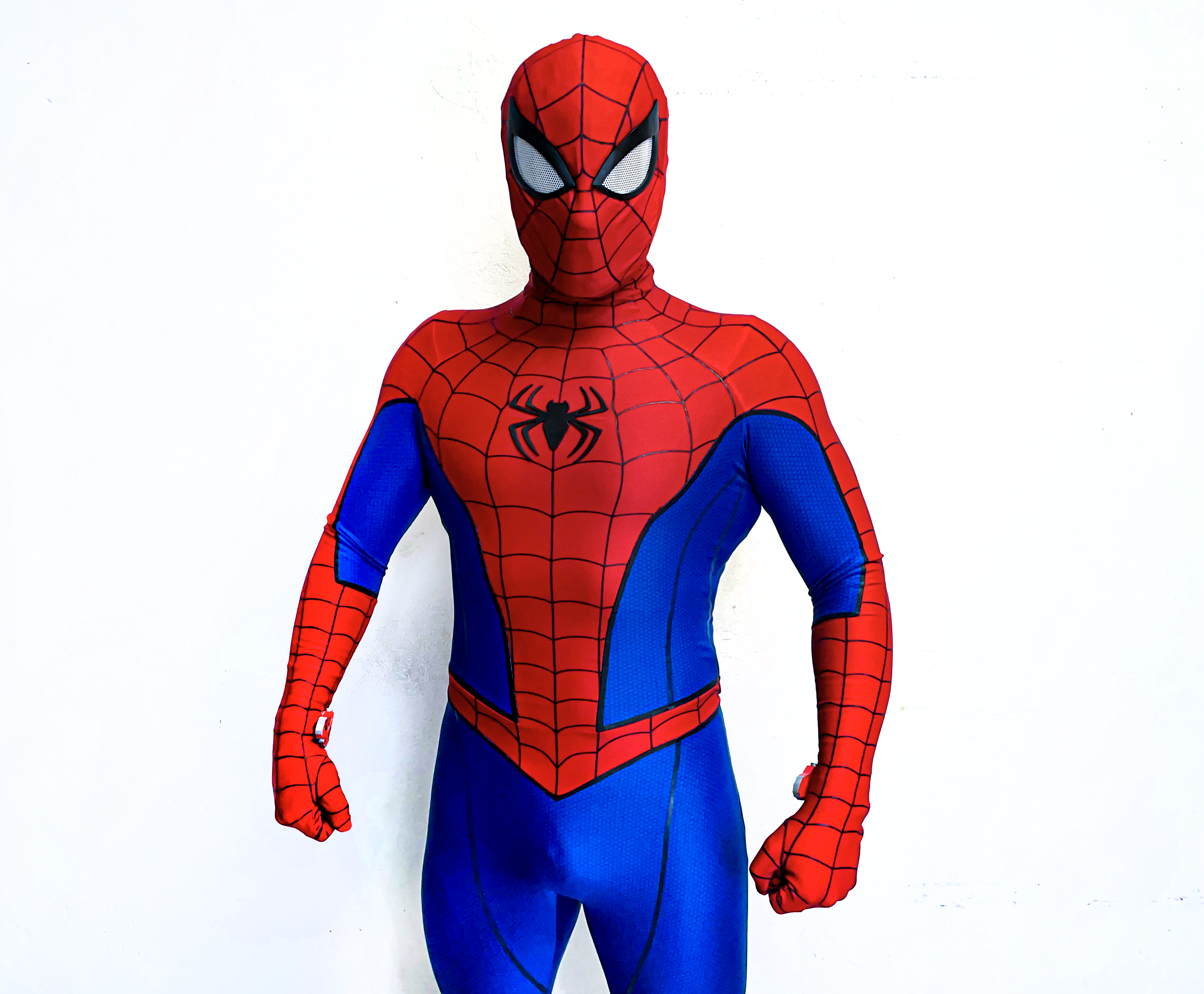 by owen tomczak
Date Added: 10/03/2023

So I am a bit bigger at 245 lbs and 5ft 11, I was worried about my belly and side fat being noticeable in this costume as is the case with an amazon one I got that was to small even at the largest size, this costume not only fit me PERFECTLY but was not scheduled to arrive until Oct 5th 2023, I received it on Oct 2nd 2023, I had ordered it on Sep 5th 2023, it was definitely worth the wait, I do not have any photos as of yet as I tried it on to get the feeling as to how to get into it, I got it with the kung fu shoes, and detachable mask with sown on eyes, I will definitely be buying my next spiderman suit from print costume! If you get the kung fu shoes I HIGHLY recommend getting the zippers in the legs. Material is good quality and the craftsmanship definitely shows. I would recommend this product and website to friends!
by Adam Dineros
Date Added: 09/22/2023

Good product overall! Colors are rich and vibrant and will always recommend going with color fabrics whenever possible. The screen printed emblems were also nice and high quality, though not exactly sure why the front spider's legs were rounded off at the end while the back spider was totally fine; not a deal breaker, but something to be aware of. Shipping did take a little while, but still happy to have received it nonetheless. Will also recommend going with Custom Measurements as I went with the "Small" size preset and while I did make it fit, it is a tad too tight as I had to "struggle" a bit to put it on and off. Still, I'll definitely make another purchase in the future, next time with Custom Measurements!
by Lucas Linn
Date Added: 08/08/2023

My first suit I've ever bought and what a good suit it is! It's very flexible and I didn't feel like it was going to tear on me at any point in time. It was very snug and secure and I didn't need to mess with anything too much except for the face shell and mask a bit. I wore it to Otakon 2023 and everyone else seemed to love it too!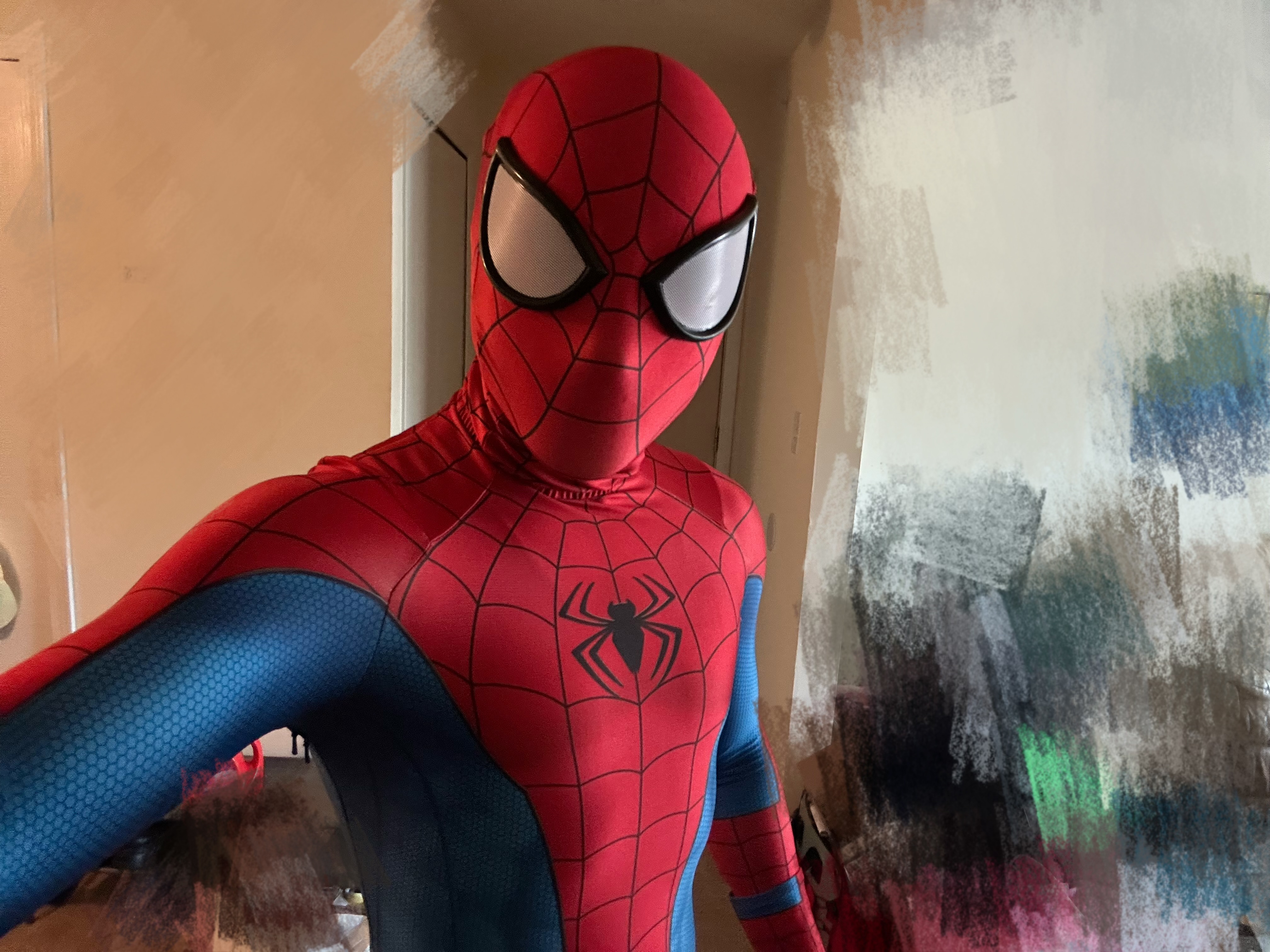 by Spidey Pit
Date Added: 07/18/2023

If you like bright colored spiderman suits, this suit has that bright red and blue! It's does well in both low lighting and great lighting environments!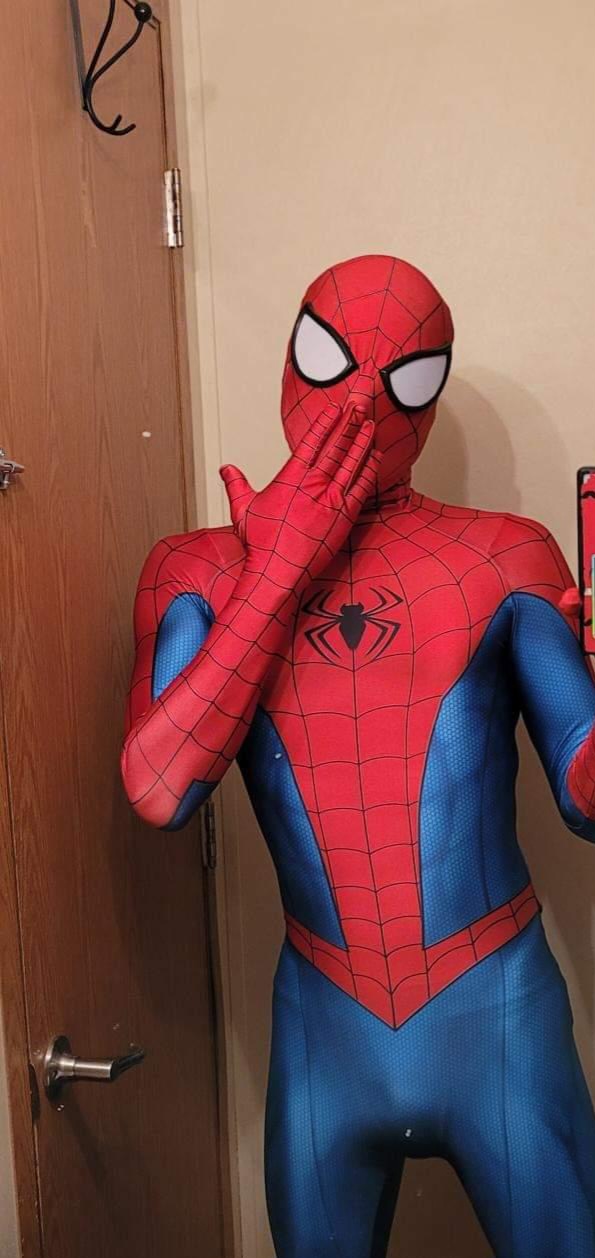 by Samuel Johnson
Date Added: 07/05/2023

I love this suit, very high-quality, and customer service was quick to respond! For my first cosplay suit, it looks amazing! Will definitely be ordering more!