You need to pay for the pattern fee and It is $35 on the Web Warrior's Workshop
If you do not have it,you may order here to save $5.
If you already have it,please choose I already have it and send the pattern to us after your payment.
We need about 2 weeks to finish this cosplay costume for you.
Ankle Zip

Detached Feet

Detached Mask

Female Crotch Zip

Male Crotch Zip

Mask Zip

Neck Zip

Open Eyes

U Zip

Forearm Zip

Kungfu shoes

Soles:black rubber soles to the bottom of the suit

A mask without choosing attached lenses:

Puff Painting Webs only.It costs extra 20 working days.

Screen Printed Emblems Can't Go With Back Zip.
Displaying 1 to 6 (of 6 reviews)
by Krys Pendrich
Date Added: 08/28/2022

This was my first ever spidey suit and I gotta say, i love it so much! With custom sizing it fit perfectly and it's extremely comfortable! I only retracted a star as the U zipper is hard to zip up without help, and the faceshell crushed my nose a bit. I had an issue with the lenses, but printcostume was super helpful in fixing the issue! Definitely recommend to anyone wanting to cosplay Spider-Gwen!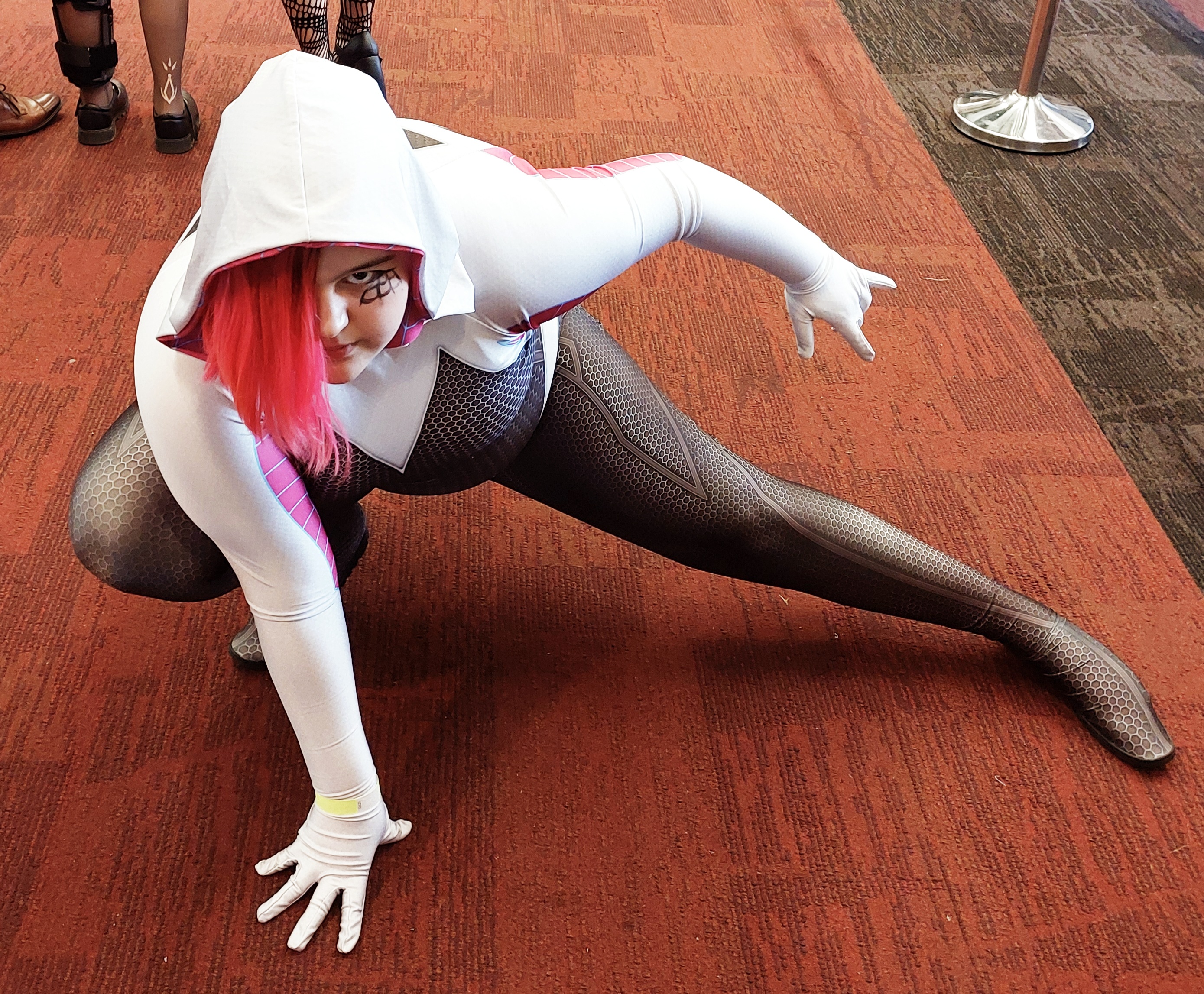 by Katherine Bell
Date Added: 03/04/2022

Great quality costume! It fit perfectly according to the sizing chart and I am very happy with it. Wish the face shell was a little smaller but I do have a smaller face so it could just be me. Overall very happy with it!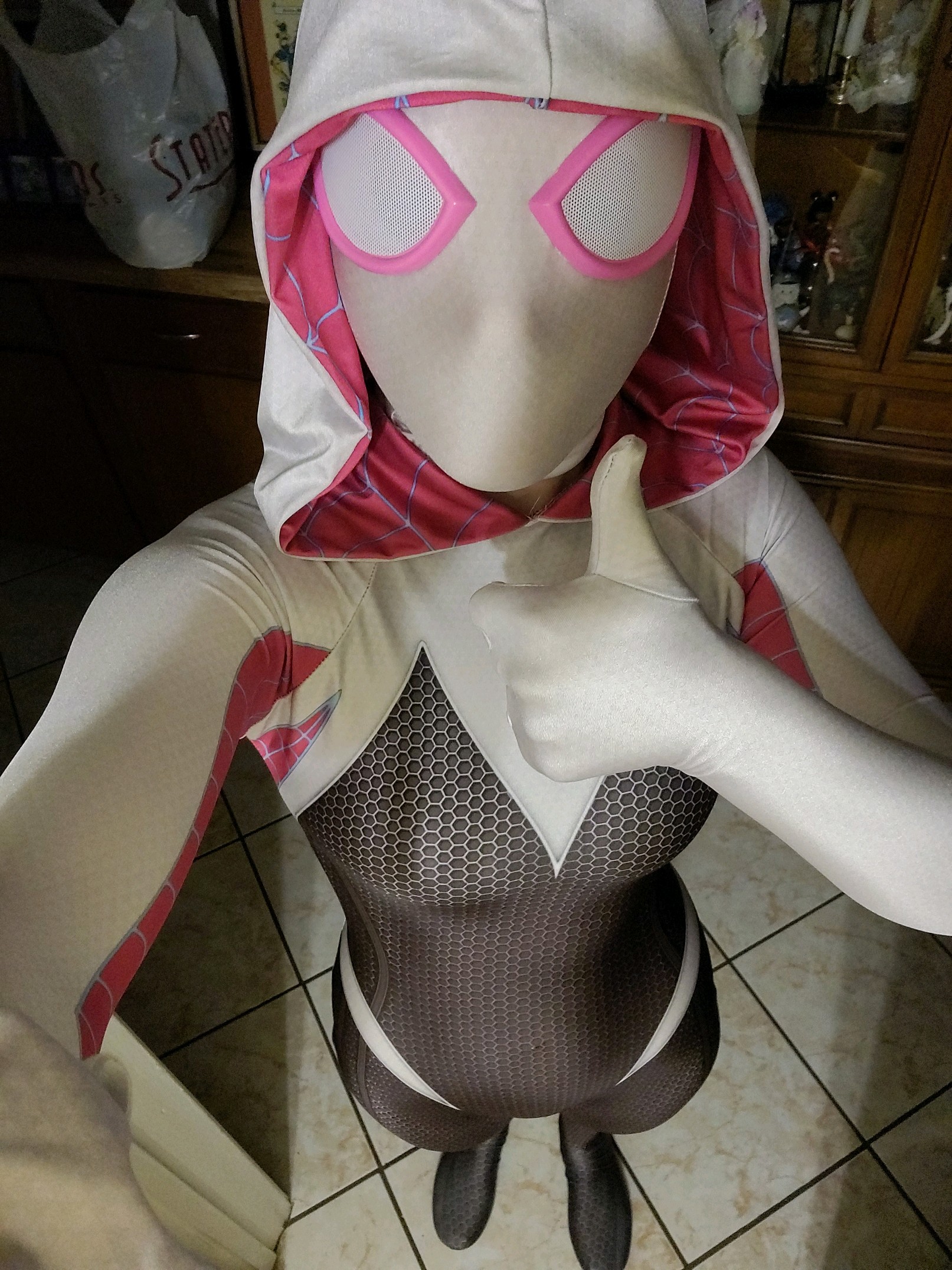 by Alejandra Virrueta
Date Added: 01/25/2022

Perfect fit!! Super stretchy, fits pretty well. I'm 4'11 so this is amazing. Can't wait to wear it for Halloween and take more pictures!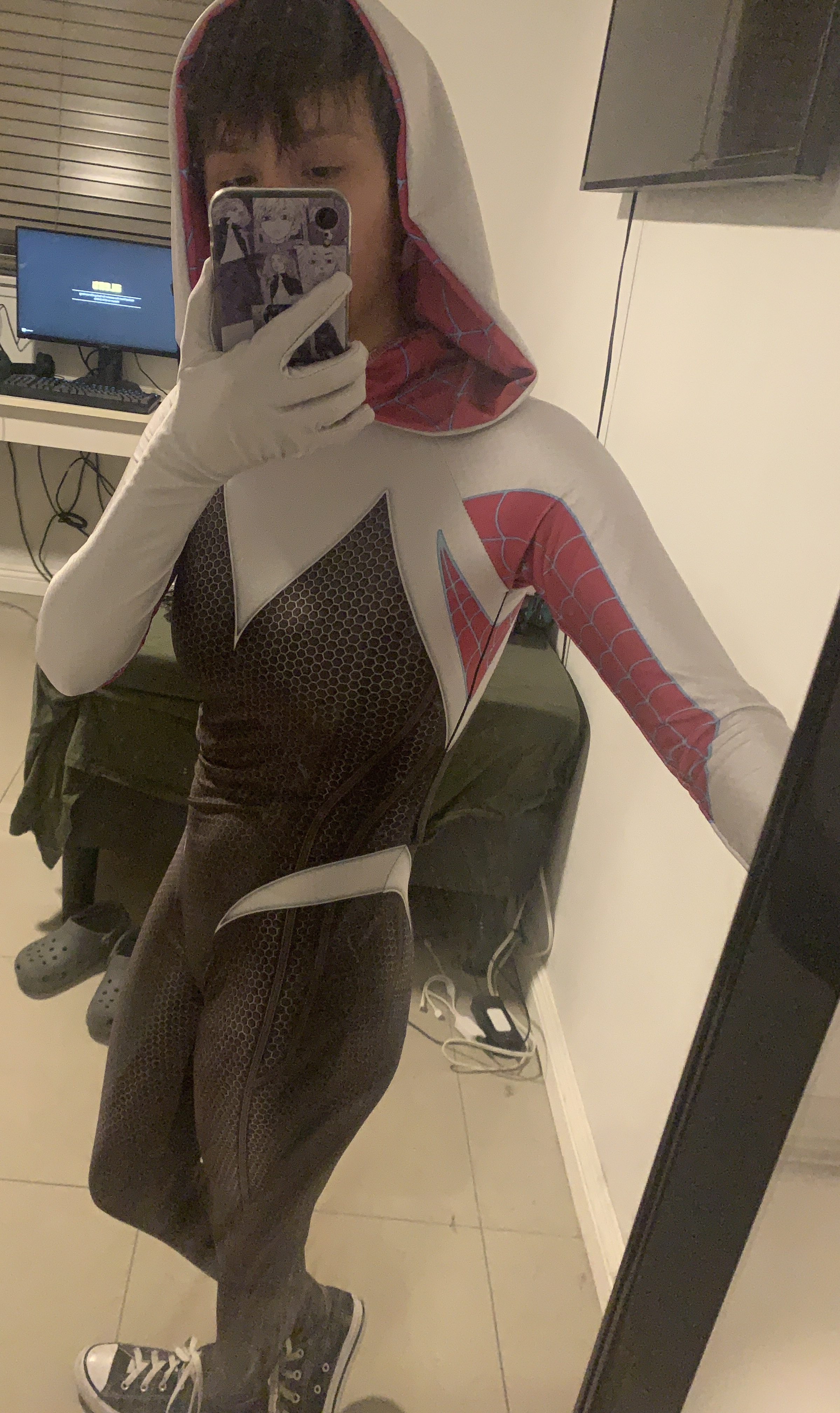 by Crystal Parisi
Date Added: 12/27/2021

by Ava McKinnon
Date Added: 10/15/2021

Absolutely amazing. At first, I was scared because I could not find any reviews about this place. IT IS A HOLY GRAIL. The costume? Fantastic. Made to my size. It was good material, easy to zip up, and fast shipping. Arrived about 5 days early! Honestly, I am so excited to order from here again. So many new ideas!
by Harry Moorby
Date Added: 09/29/2021

I brought this costume for my girlfriend who loves Spider-gwen. It fits so well and is easily the best costume I have ever purchased. Would absolutely recommend to other cosplayers.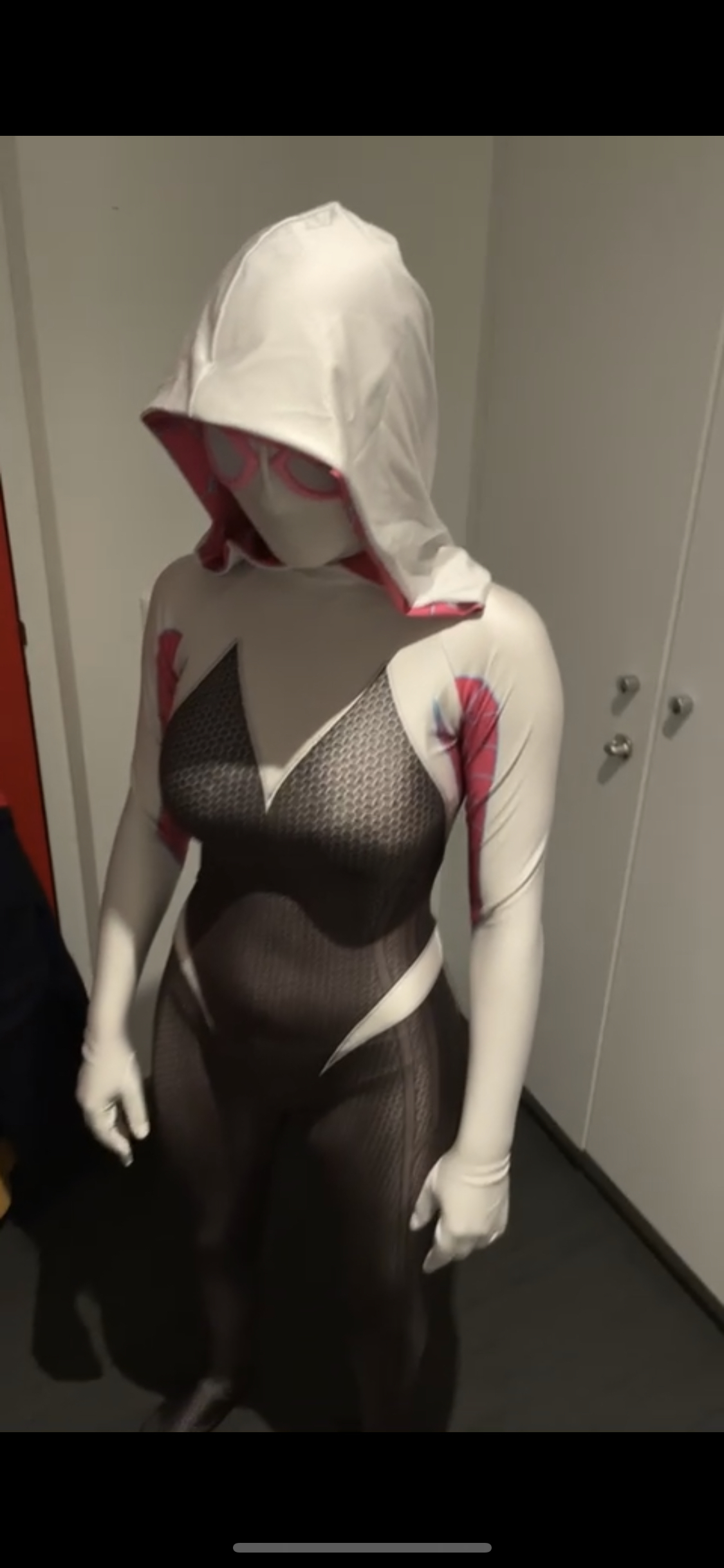 Displaying 1 to 6 (of 6 reviews)