You need to pay for the pattern fee and It is $35 on the Web Warrior's Workshop
If you do not have it,you may order here to save $5.
If you already have it,please choose I already have it and send the pattern to us after your payment.
We need about 2 weeks to finish this cosplay costume for you.
Ankle Zip

Detached Feet

Detached Mask

Female Crotch Zip

Male Crotch Zip

Mask Zip

Neck Zip

Open Eyes

U Zip

Forearm Zip

Kungfu shoes

Soles:black rubber soles to the bottom of the suit

A mask without choosing attached lenses:

Puff Painting Webs only.It costs extra 20 working days.

Screen Printed Emblems Can't Go With Back Zip.
by Emily Lawler
Date Added: 07/25/2023

Fits great and thick fabric feels amazing! Took about a month to make, and the U zip is a bit hard to get past my hips. Otherwise no complaints!!
by Kiela O'Brien
Date Added: 06/27/2023

I bought this and a OH MY GOSH DOES IT LOOK GOOD! Everyone should be able to feel this way lol, I'm so happy it fits great especially around my thighs. usually when it comes to stretchy fabrics it tends to look funny, but I have zero complaints it looks amazing!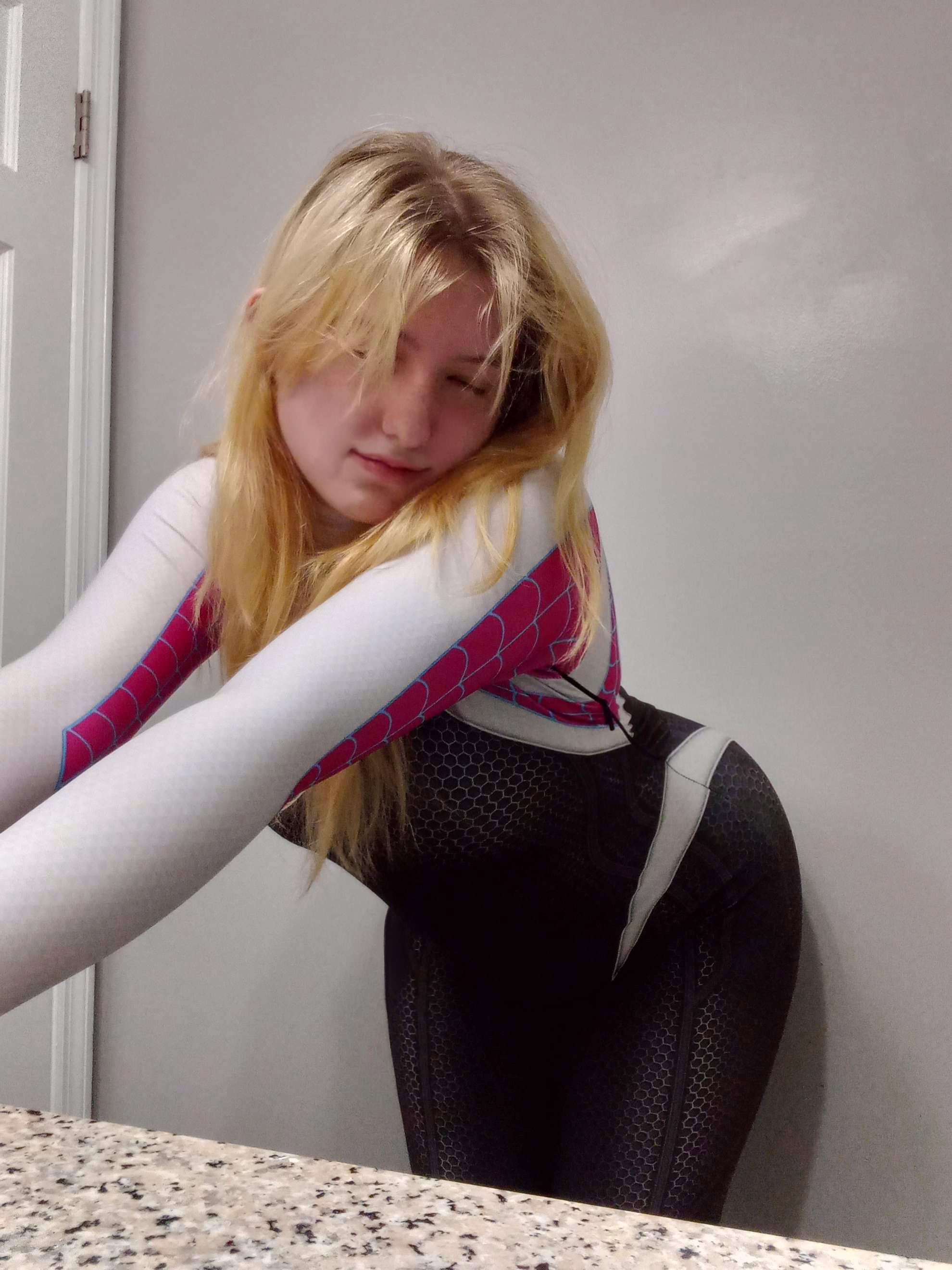 by Krys Pendrich
Date Added: 08/28/2022

This was my first ever spidey suit and I gotta say, i love it so much! With custom sizing it fit perfectly and it's extremely comfortable! I only retracted a star as the U zipper is hard to zip up without help, and the faceshell crushed my nose a bit. I had an issue with the lenses, but printcostume was super helpful in fixing the issue! Definitely recommend to anyone wanting to cosplay Spider-Gwen!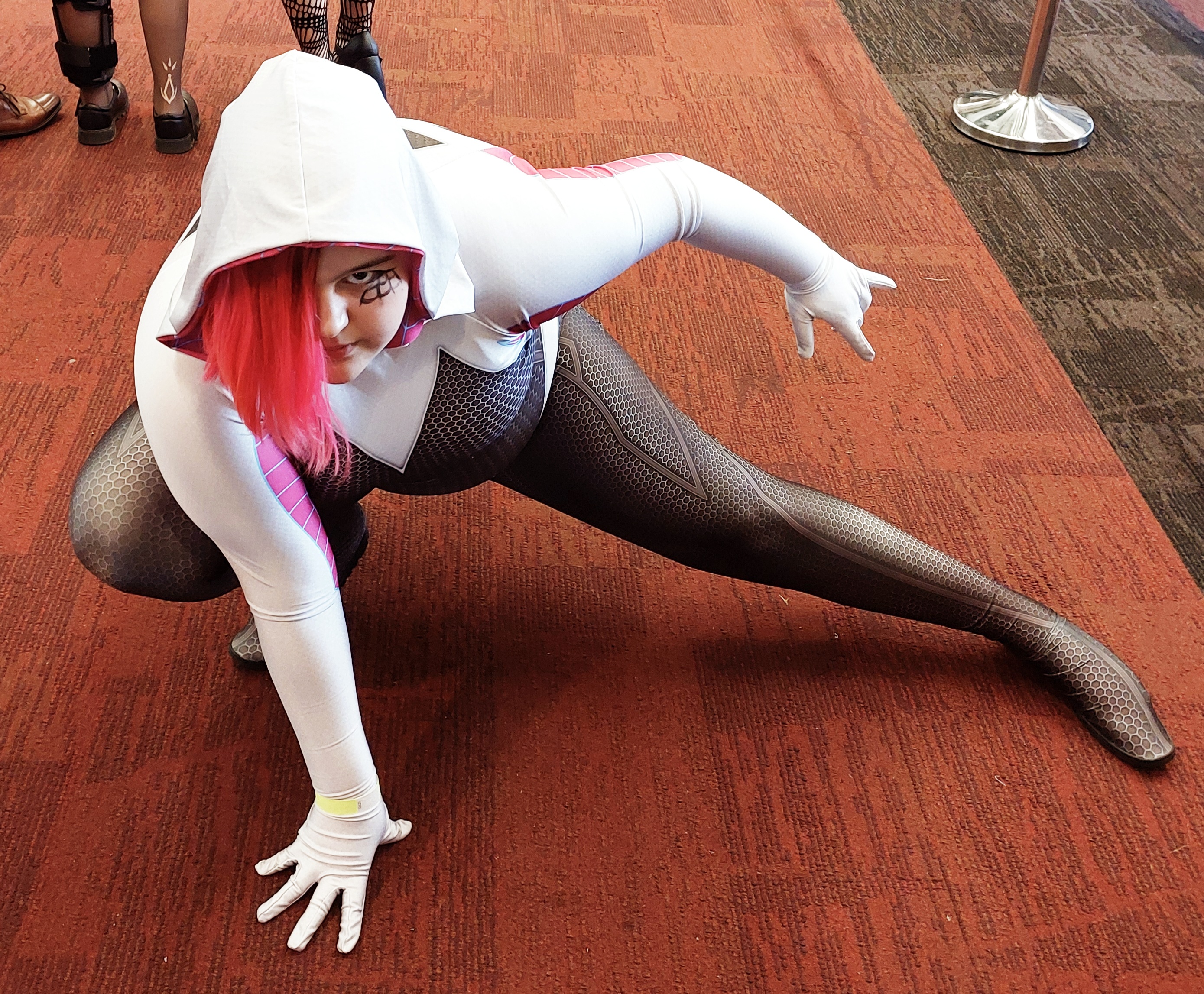 by Katherine Bell
Date Added: 03/04/2022

Great quality costume! It fit perfectly according to the sizing chart and I am very happy with it. Wish the face shell was a little smaller but I do have a smaller face so it could just be me. Overall very happy with it!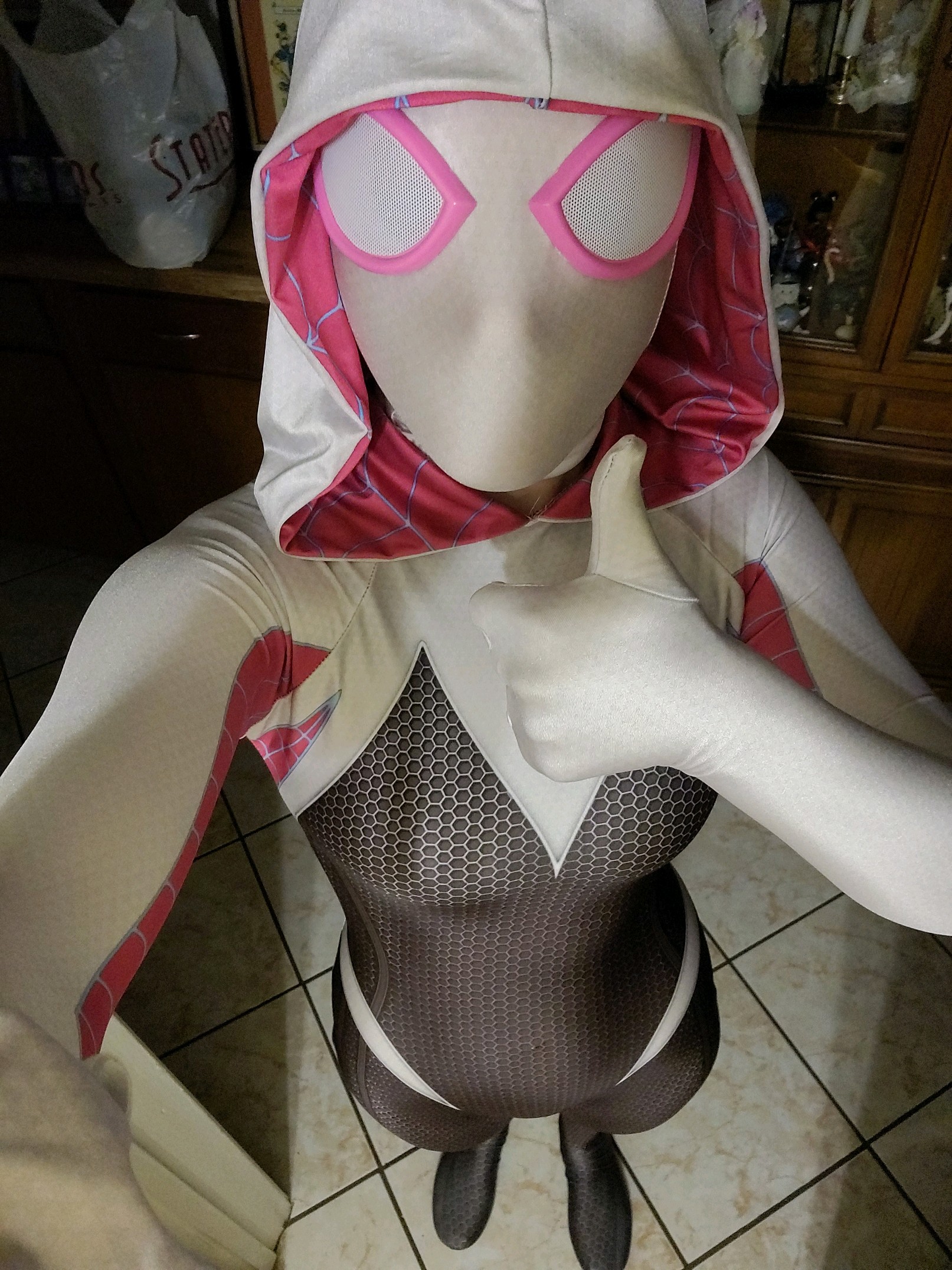 by Alejandra Virrueta
Date Added: 01/25/2022

Perfect fit!! Super stretchy, fits pretty well. I'm 4'11 so this is amazing. Can't wait to wear it for Halloween and take more pictures!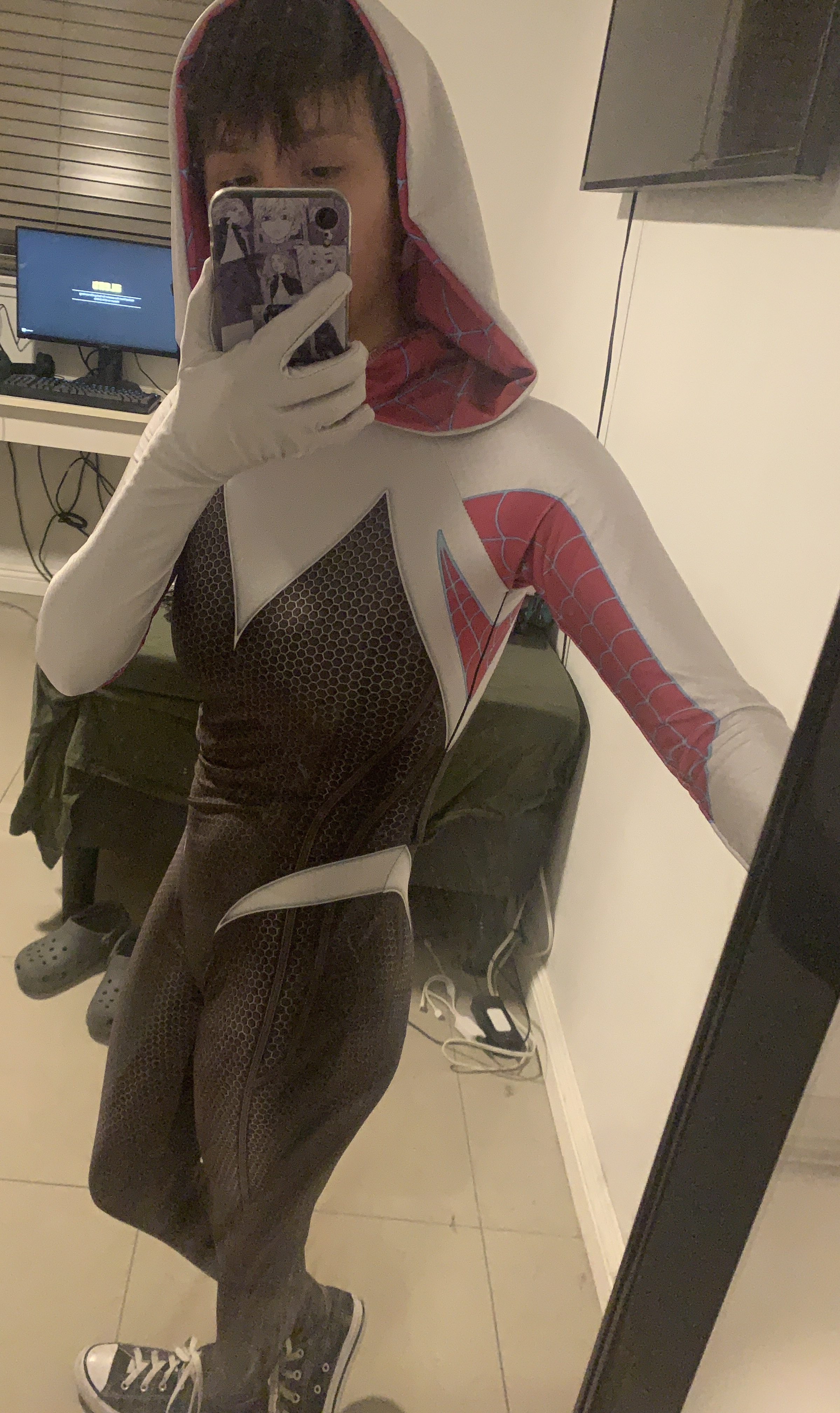 by Crystal Parisi
Date Added: 12/27/2021