The price includes the printing & sewing service only.It is designed by Arachnid Studios.

You need to pay for the pattern fee and It is $40 on the Arachnid Studios website.
If you do not have it,you may order here to save $10.
If you already have it,please choose I already have it and send the pattern to us after your payment.
We need about 2 weeks to finish this cosplay costume for you.
Ankle Zip

Detached Feet

Detached Mask

Female Crotch Zip

Male Crotch Zip

Mask Zip

Neck Zip

Open Eyes

U Zip

Forearm Zip

Kungfu shoes

Soles:black rubber soles to the bottom of the suit

A mask without choosing attached lenses:

Puff Painting Webs only.It costs extra 20 working days.

Screen Printed Emblems Can't Go With Back Zip.
by Grace Combs
Date Added: 01/19/2022

I love my suit!! I got the leather detailing and raised spider emblems and I'm very happy with how they turned out. 100% recommend!! Printing and colors are awesome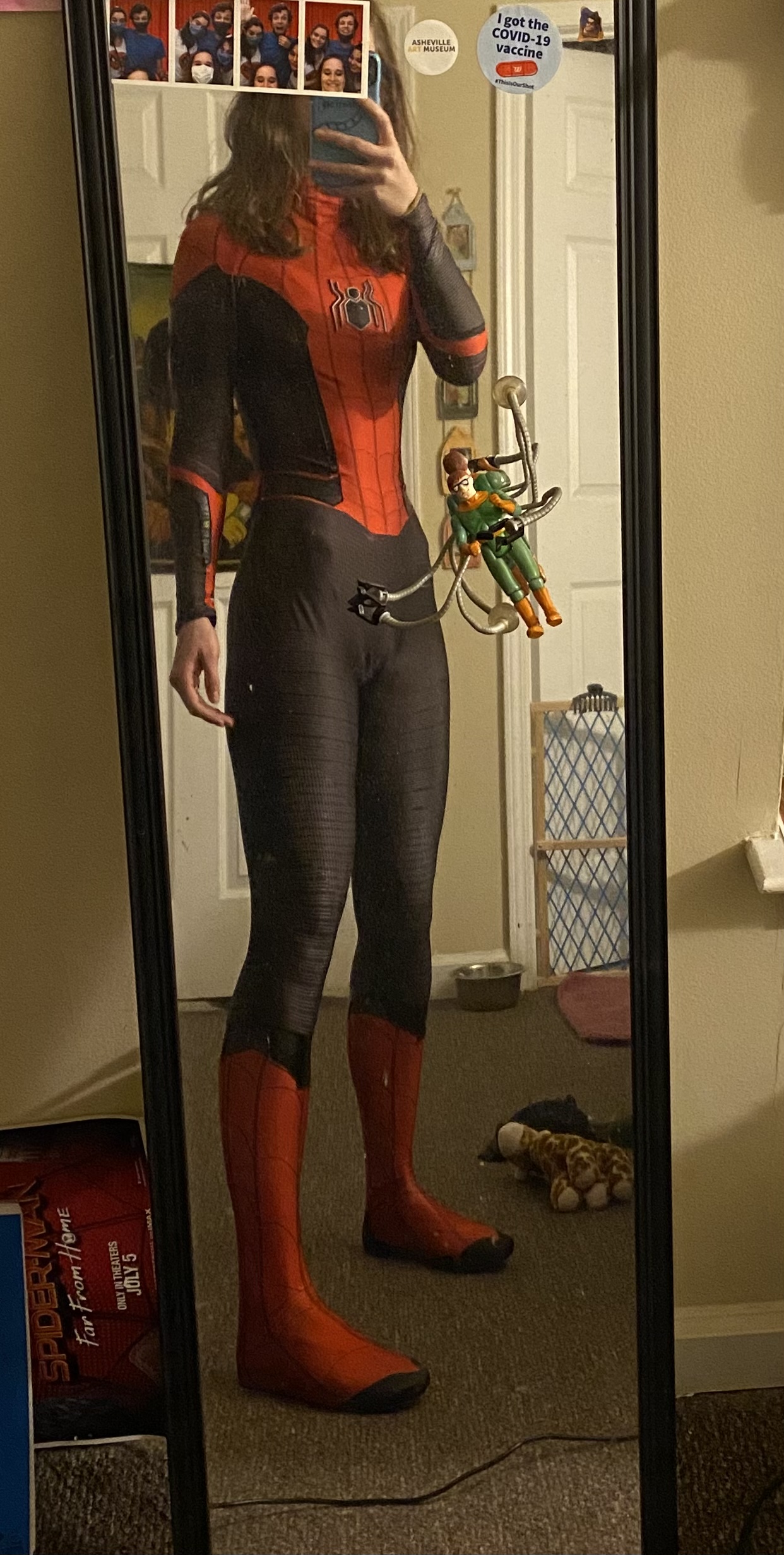 by john riely
Date Added: 01/17/2022

by Alexis Colon
Date Added: 01/14/2022

Really great quality Unlike others here my suit took over a month to arrive but i can tell you it was completly worth it, the quality is incredible and it fits like a glove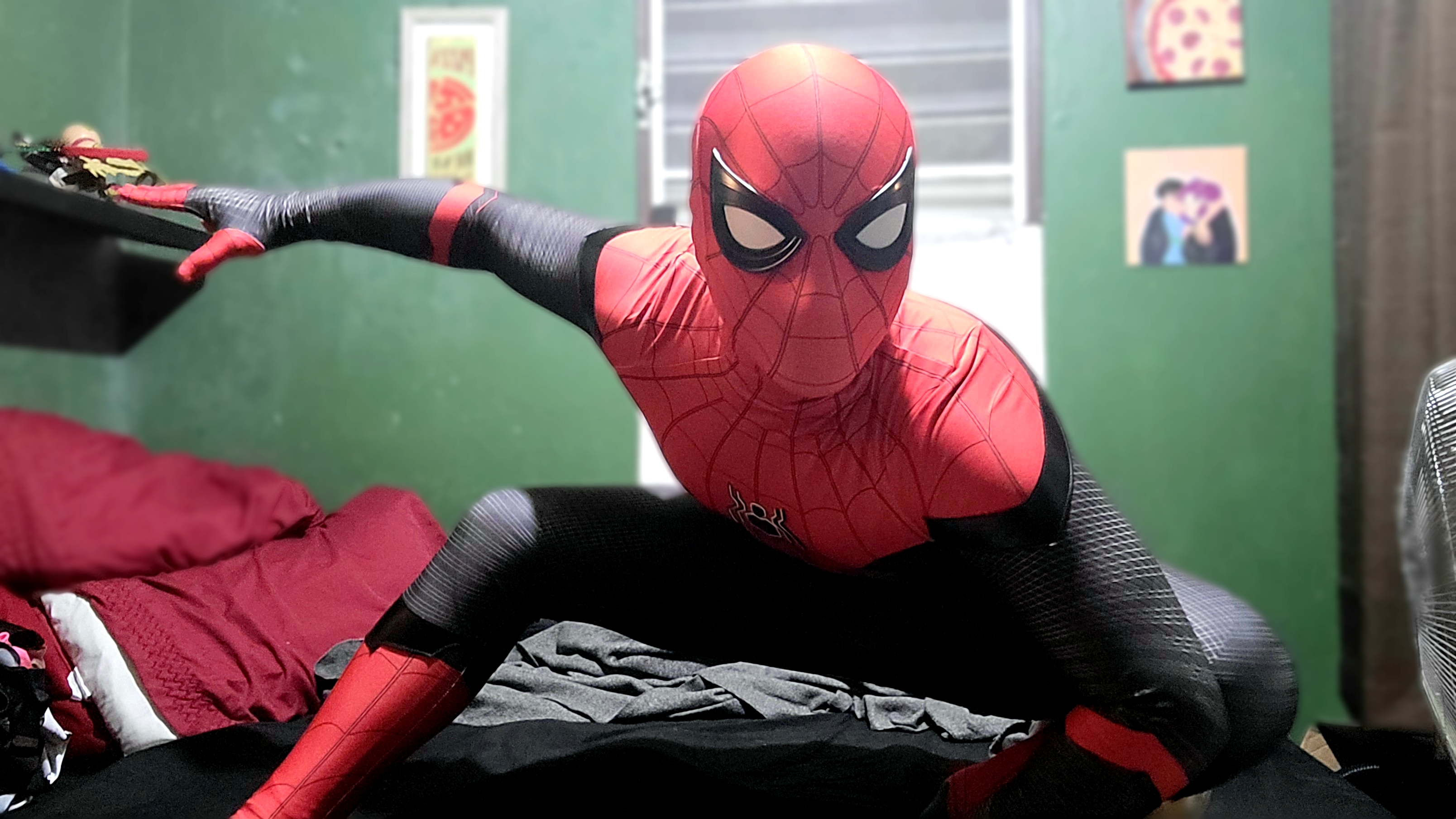 by Esteban Stuardo
Date Added: 01/13/2022

Greetings from Chile, here is a photo of me with the suit, the quality is really excellent, the fabric, colors and resistance are incredible, I will buy suits from this page again!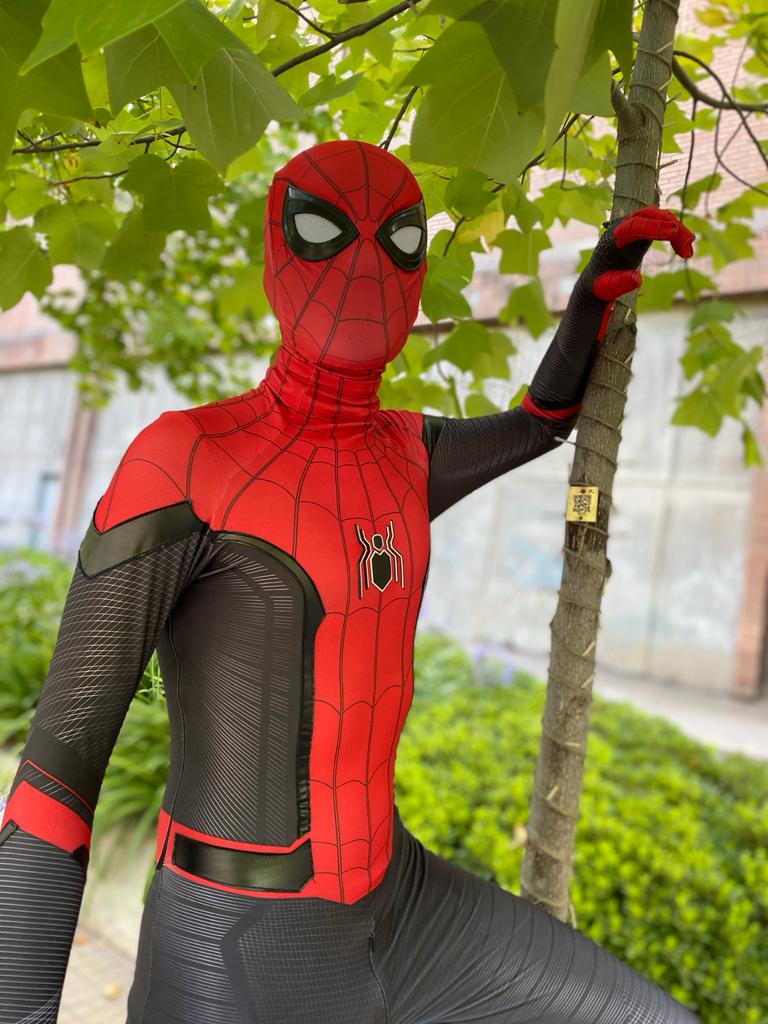 by Rob Atkinson
Date Added: 01/12/2022

Awesome suit! Awesome job!
by Rob Atkinson
Date Added: 01/11/2022

I have ordered from here befor. Each time I have ordered I can tell you that the quality of these suits get better each time. Once again a job well done. Excellent craftsmanship. I love my suits. THANK YOU. PRINT COSTUME. JOB WELL DONE!