The price includes the printing & sewing service only.It is designed by Arachnid Studios.

You need to pay for the pattern fee and It is $40 on the Arachnid Studios website.
If you do not have it,you may order here to save $10.
If you already have it,please choose I already have it and send the pattern to us after your payment.
We need about 2 weeks to finish this cosplay costume for you.
Ankle Zip

Detached Feet

Detached Mask

Female Crotch Zip

Male Crotch Zip

Mask Zip

Neck Zip

Open Eyes

U Zip

Forearm Zip

Kungfu shoes

Soles:black rubber soles to the bottom of the suit

A mask without choosing attached lenses:

Puff Painting Webs only.It costs extra 20 working days.

Screen Printed Emblems Can't Go With Back Zip.
by Hugo Cardona
Date Added: 04/22/2022

Love the costume! It was well fitted to me (legs could be a bit tighter around thighs) but i get compliments all around from folks. I definitely recommend going to a tailor and asking for all the measurements that Printcostume asks for since this will make the suit fit you as best as possible for this price range. Looking forward to buying another suit later this year (Miles Morales?)
by Jet Sorm
Date Added: 04/14/2022

Amazing suit, conforms nicely and coloring is great, definitely recommend. Got leather details and raised emblems, would recommend getting neck zipper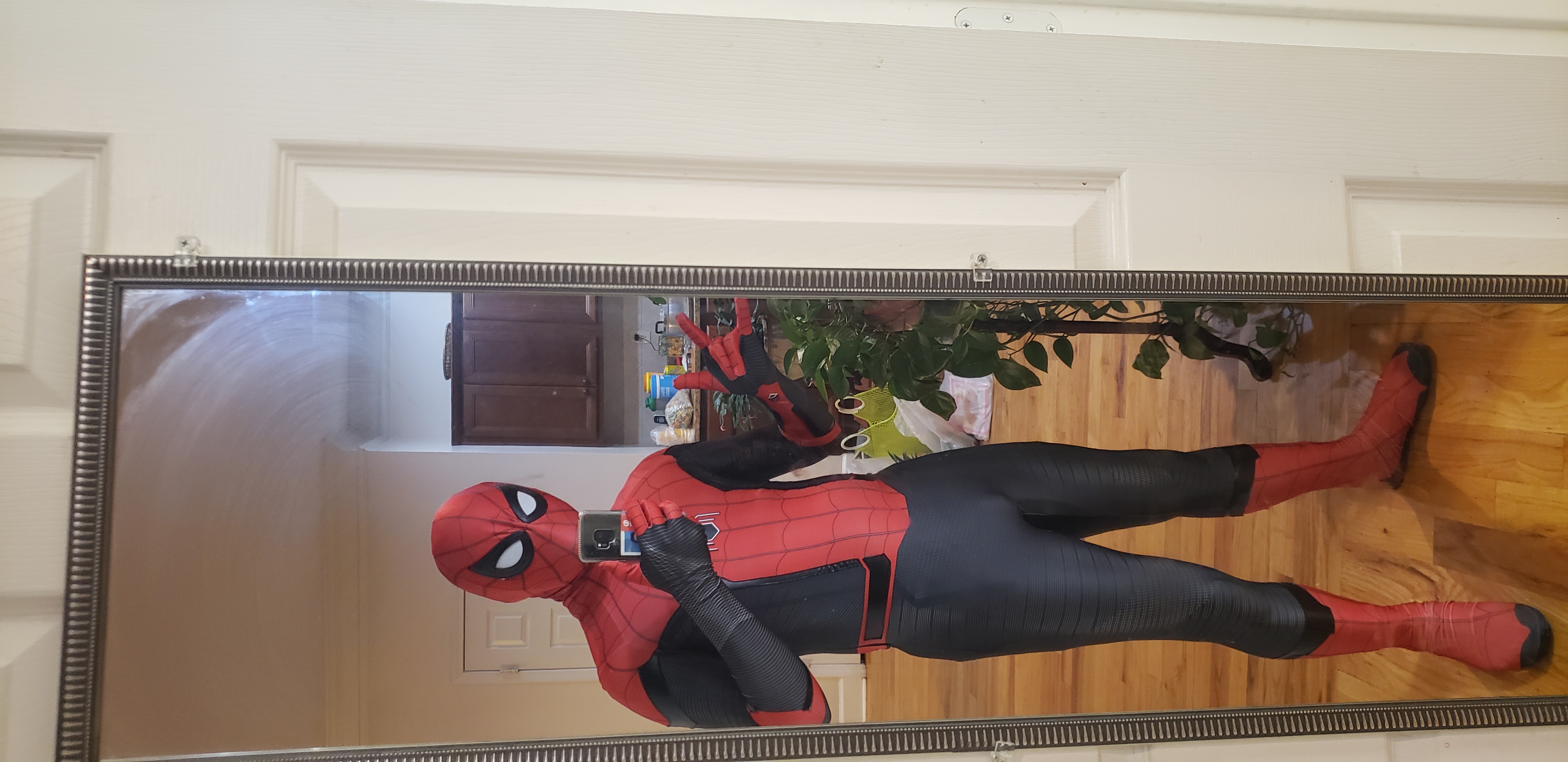 by Harry Turner
Date Added: 03/08/2022

The suit is incredible! I have had multiple suits from different sellers and this is by far the best quality and fit with an amazing price! I had mine custom sized, added leather detailing and raised spider emblems. I'm in love with the final fit and size, it's like a glove! You can see more images / videos of the suit on my Insta @heyharryjohn I'm already looking at buying my next one! Highly recommend getting your suit from here. The customer service was also amazing!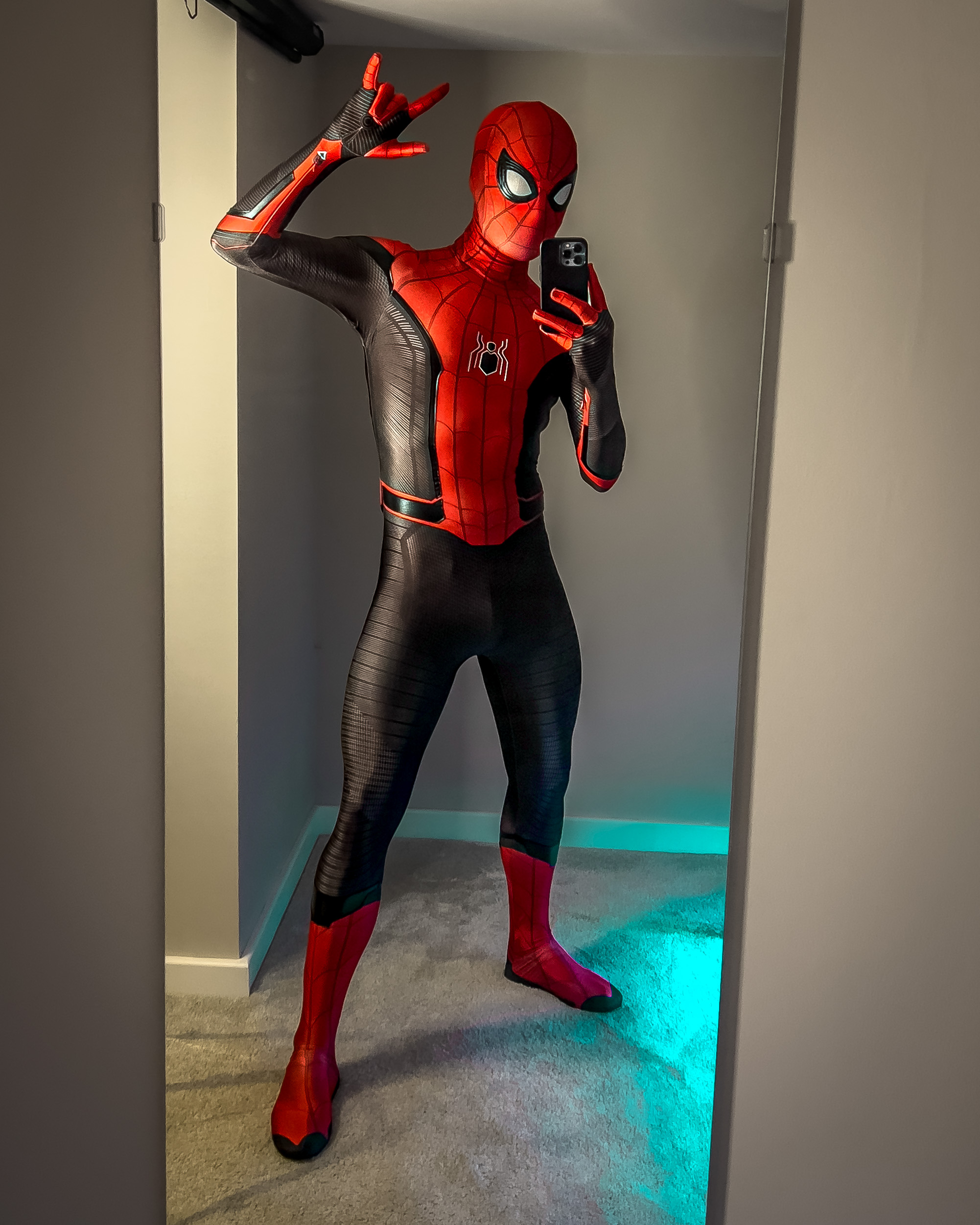 by Josiah Alcazar
Date Added: 02/22/2022

Great suit, this is definitely the best suit that I've bought, it feels nice and fits perfectly, my only issue was trying to get the shoes on but other than that it's literal perfection, definitely gonna get another suit from here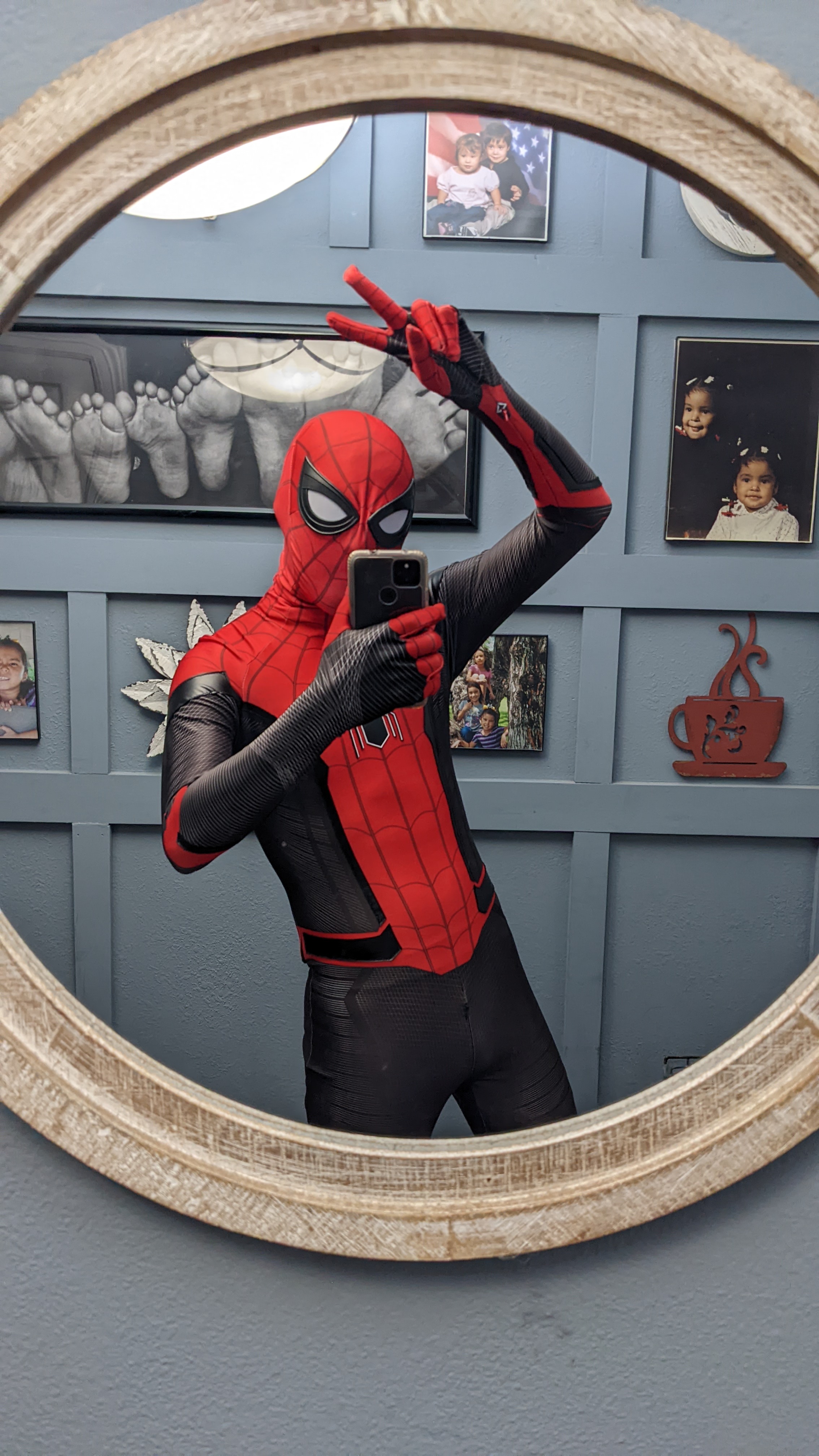 by Josiah Alcazar
Date Added: 02/22/2022

This is easily the best suit I've bought, it feels super nice and the detailing is super nice as well, this is definitely where I'll be getting my suits from now on, 10/10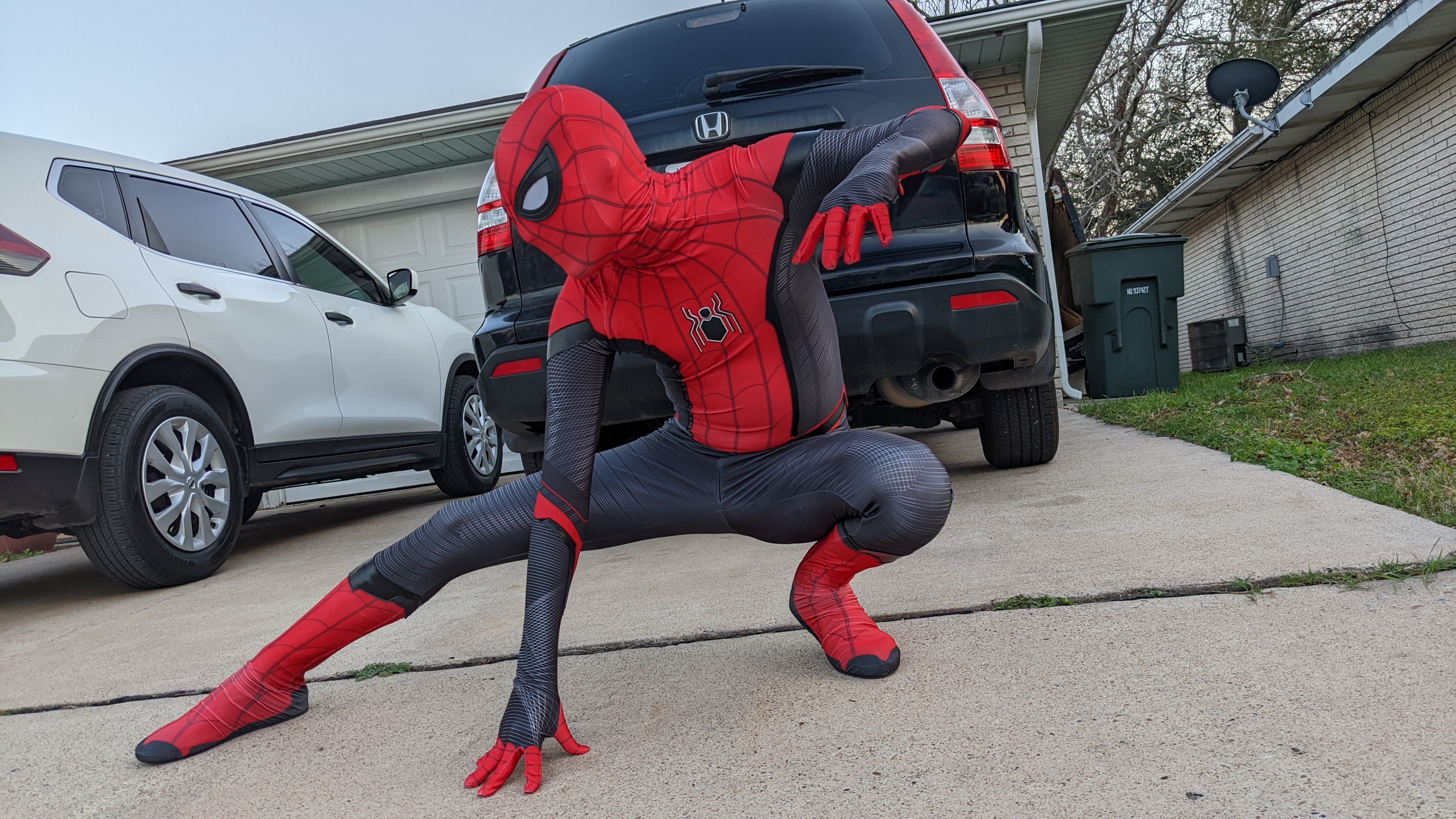 by Felix Bartnitzek
Date Added: 02/08/2022

Chose this one for my first suit, bc I like the Far From Home suit most. It's just amazing! It's fitting perfectly and the print and sweing is very good! There are so much details :_ Got the U-Zipper, wrist-zipper and crotch zipper. Detachable Mask without faceshell.