The price includes the printing & sewing service only.It is designed by Arachnid Studios.

You need to pay for the pattern fee and It is $40 on the Arachnid Studios website.
If you do not have it,you may order here to save $10.
If you already have it,please choose I already have it and send the pattern to us after your payment.
We need about 2 weeks to print in on lycra fabrics and sew this cosplay costume for you.
Ankle Zip

Detached Feet

Detached Mask

Female Crotch Zip

Male Crotch Zip

Mask Zip

Neck Zip

Open Eyes

U Zip

Forearm Zip

Kungfu shoes

Soles:black rubber soles to the bottom of the suit

Spiderman mask without choosing attached lenses:

Puff Painting Webs only.It costs extra 20 working days.

Screen Printed Emblems Can't Go With Back Zip.
by Harley Spears
Date Added: 05/26/2022

Awesome quality i got it on white super lycra and omg its soo nice they just didnt put a neck zipper for some reason check it on my insta @ Birminghamspiderman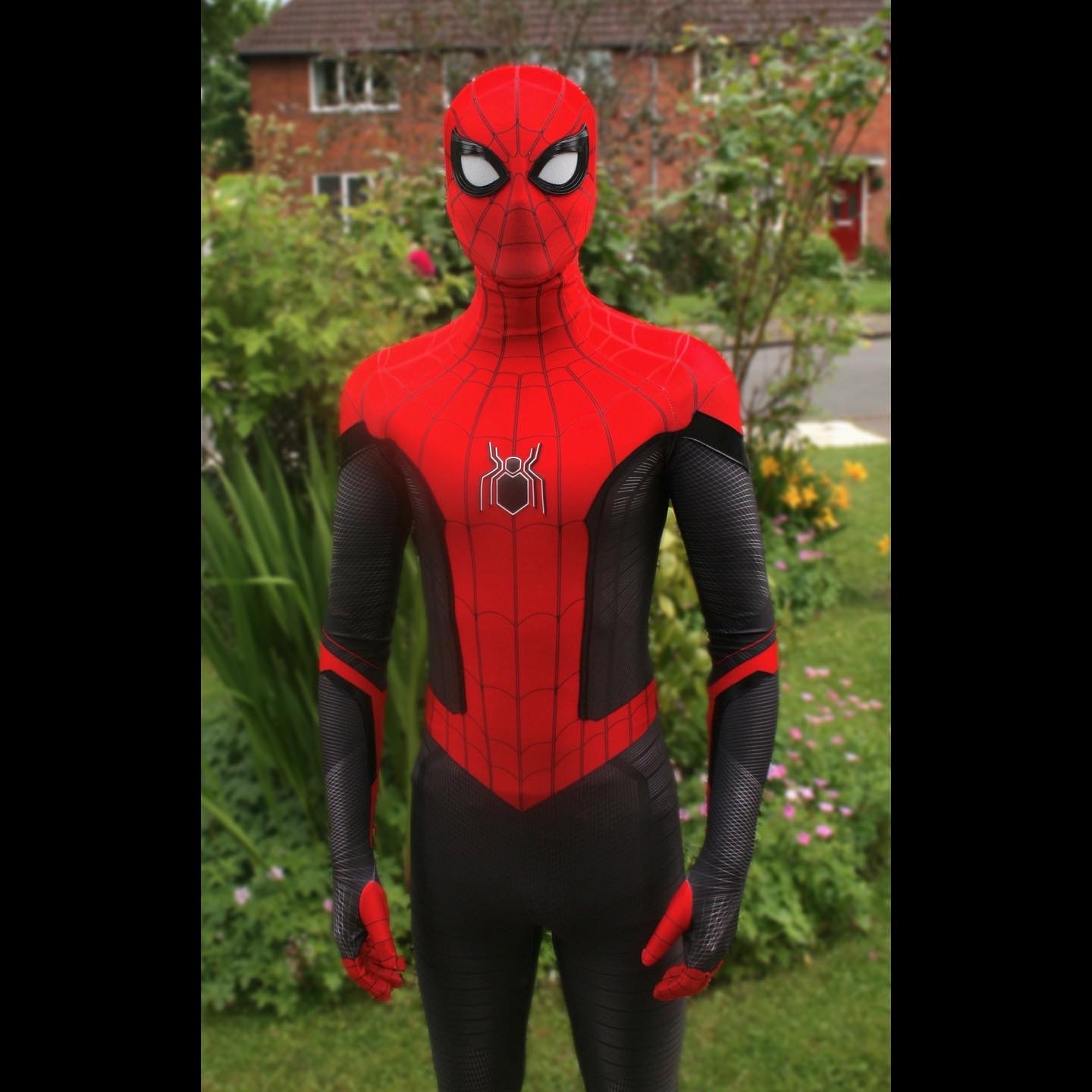 by Haylee Padilla
Date Added: 04/25/2022

Beautiful! This suit is vibrant and very detailed! I had the extra details added onto the suit, and it looked like it came out of the movie! Really added to the suit.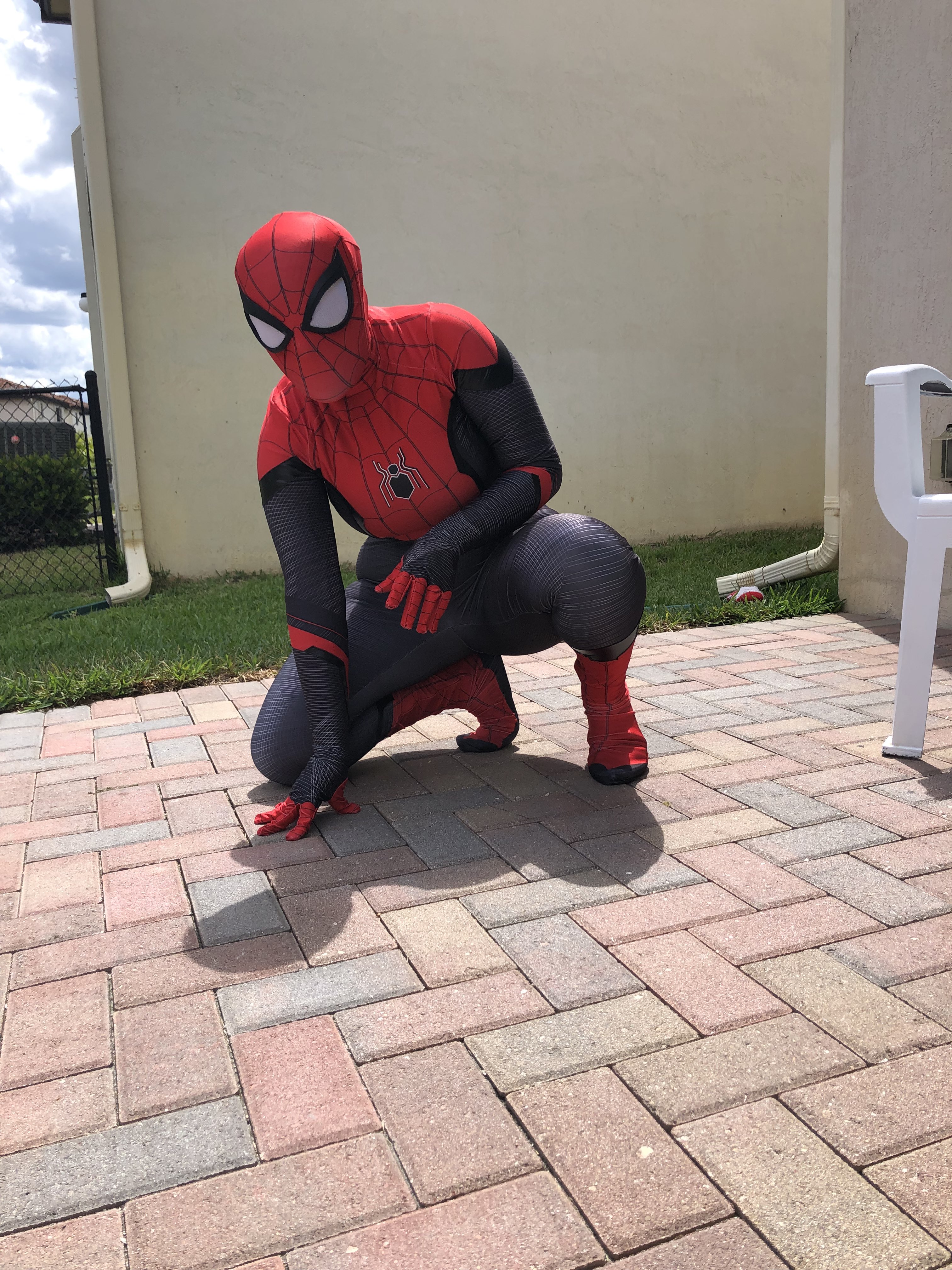 by Darren Huynh
Date Added: 02/24/2022

This suit is INSANE! It came out so great and it feels so comfortable wearing it. Honestly the only problems I have with this was I didn't get zippers for my forearms. Highly recommend this! I'm definitely getting another suit some day :)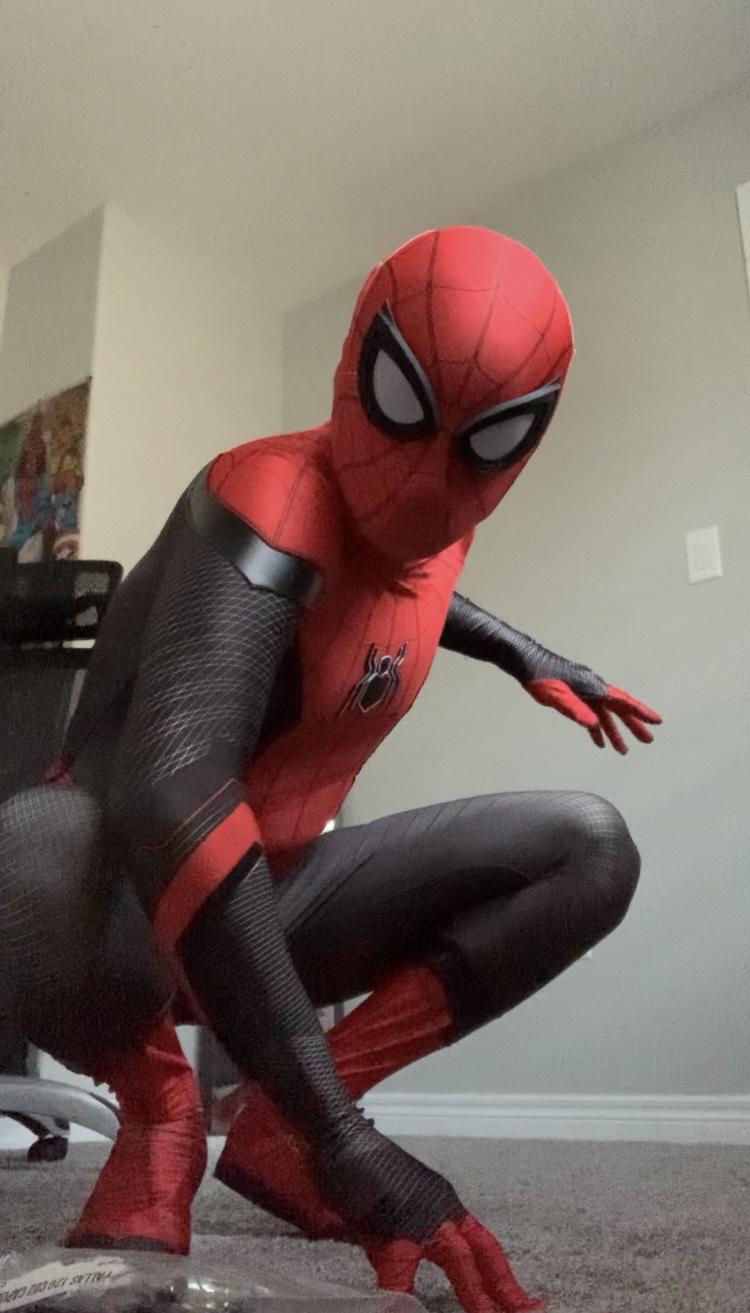 by Jacob Boudreau
Date Added: 02/09/2022

The quality of the suit is great! The colours are very vibrant and it's very comfy to wear. I got the super Lycra material. Kung foo shoes, faceshell with magnetic lenses and the raised spider emblems. Couldn't be happier with the suit. Showed up right on time and customer service was easy to contact. Looking forward to ordering my next suit soon!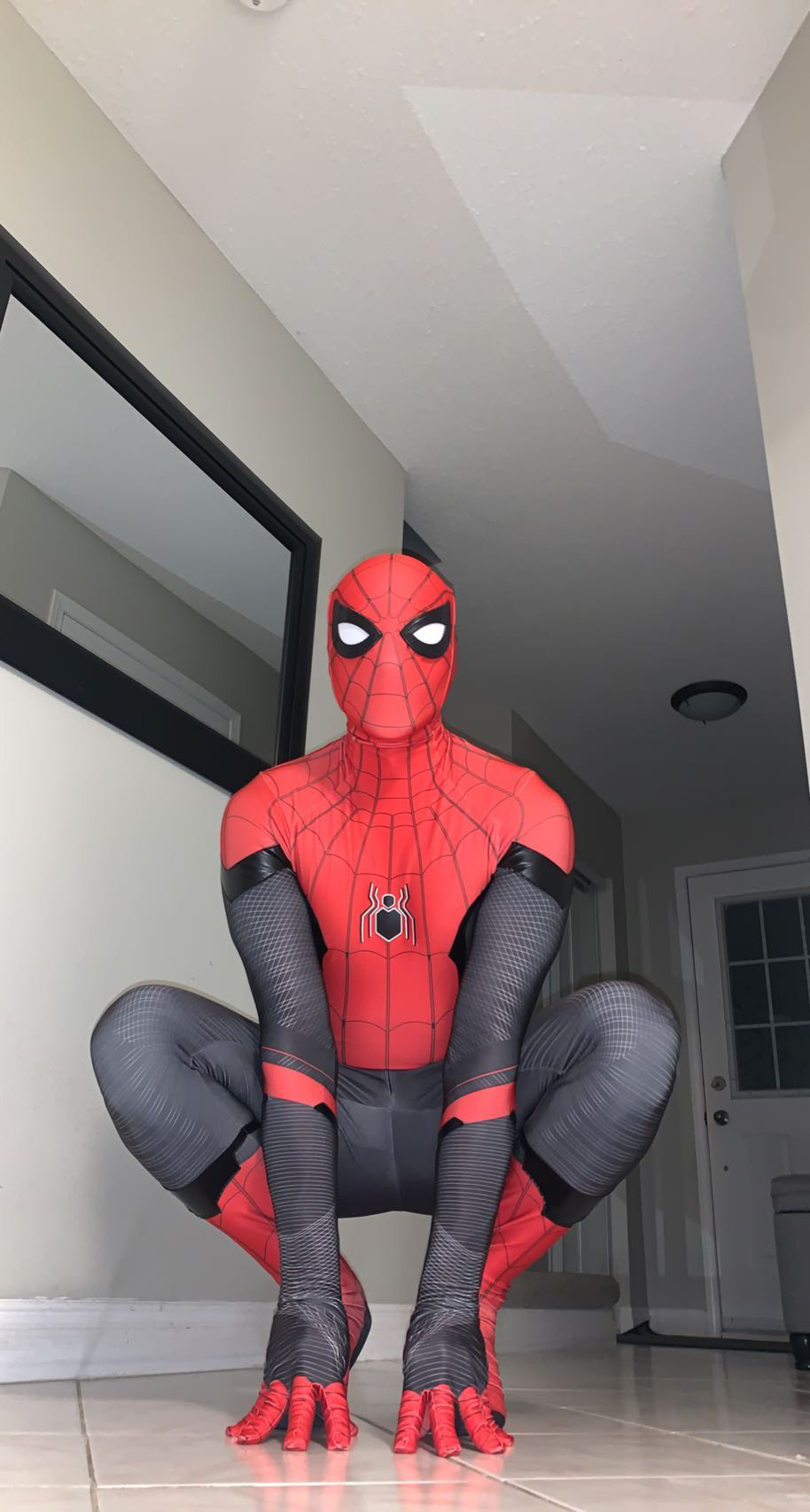 by Hsiang Hua Yeh
Date Added: 01/31/2022

I'm so glad I found this suit and it's my first suit from Printcustume.com, can't wait to order my next suit.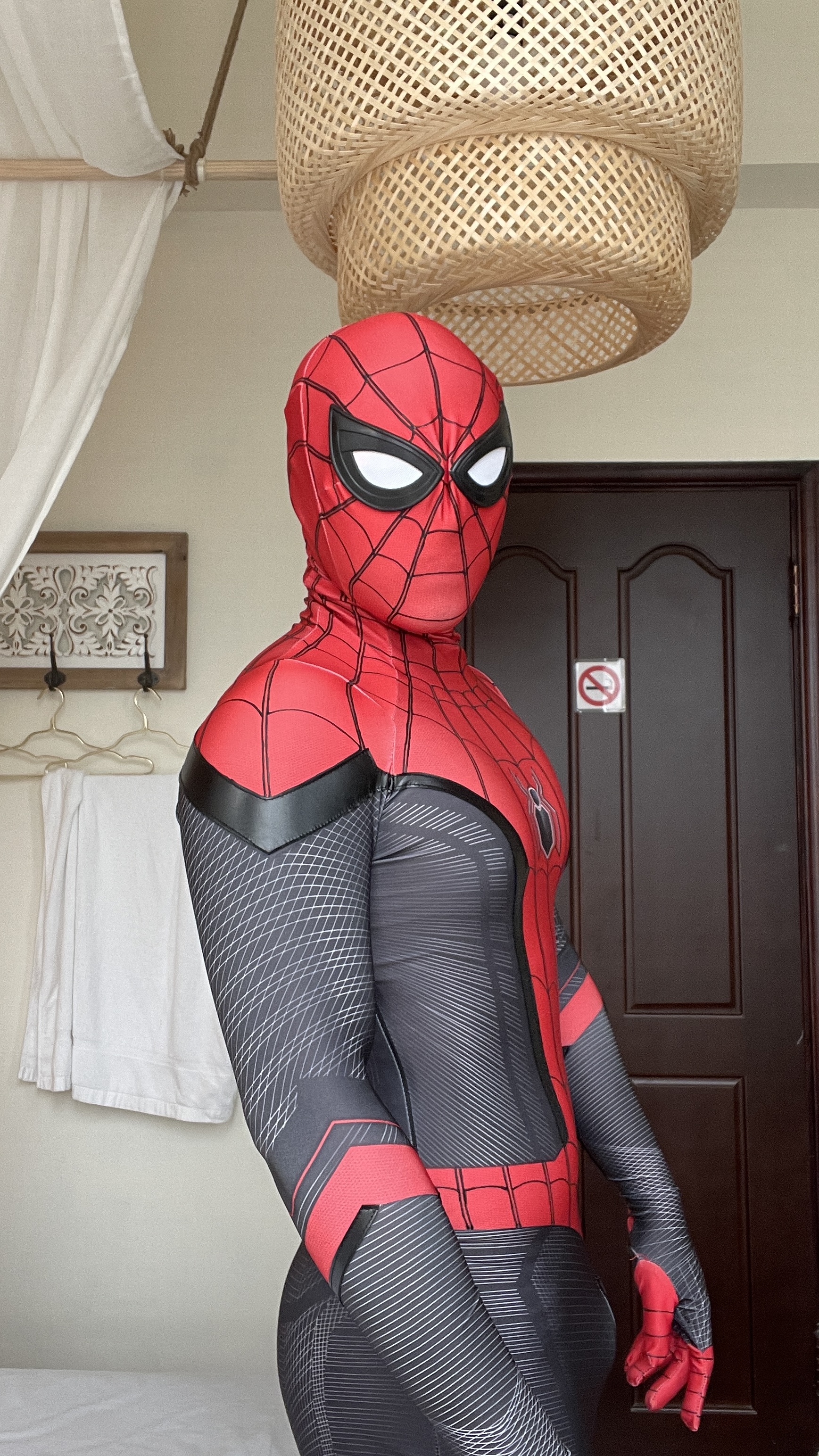 by Nick Wilkins
Date Added: 01/25/2022

The suit turned out great! First suit i got from PrintCostume and i plan on getting another now that i've seen the quality. (I'm not the damaged spidey of course)