The price includes the printing & sewing service only.It is designed by Arachnid Studios.

You need to pay for the pattern fee and It is $40 on the Arachnid Studios website.
If you do not have it,you may order here to save $10.
If you already have it,please choose I already have it and send the pattern to us after your payment.
We need about 2 weeks to print in on lycra fabrics and sew this cosplay costume for you.
Ankle Zip

Detached Feet

Detached Mask

Female Crotch Zip

Male Crotch Zip

Mask Zip

Neck Zip

Open Eyes

U Zip

Forearm Zip

Kungfu shoes

Soles:black rubber soles to the bottom of the suit

Spiderman mask without choosing attached lenses:

Puff Painting Webs only.It costs extra 20 working days.

Screen Printed Emblems Can't Go With Back Zip.
by Aden Pearson
Date Added: 01/19/2022

I love this suit. Having never gotten into Kung fu shoes in a suit it took me a second to figure it out, but once I did, I fell even more in love with this suit. The colors pop super well, it is comfortable, flexible, and breathable. Amazing quality and if you have any reservations, throw them out the window cause you won't regret picking this up. Also I got custom measurements, Kung fu shoes, u-zipper, forearm zippers, detachable mask with lenses, and leather accents, with super Lycra. Amazing quality.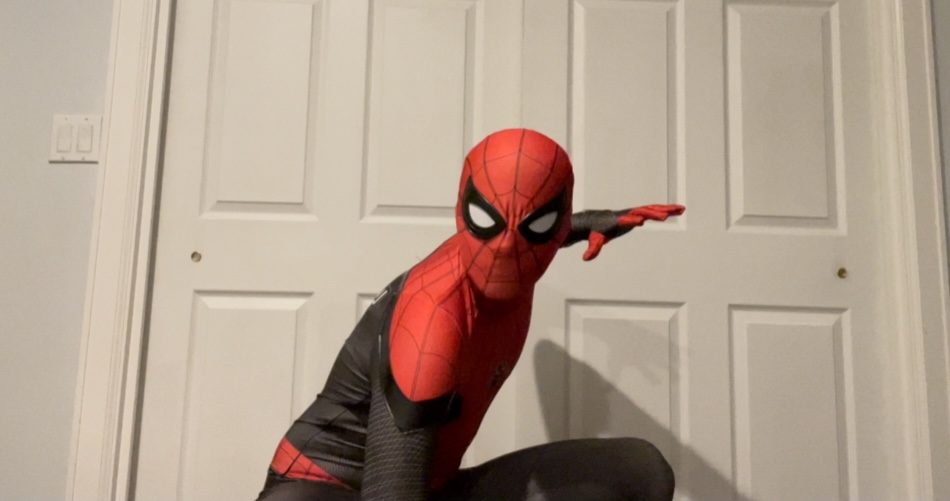 by Isaac Ra
Date Added: 01/15/2022

This is the first suit I've bought from print costume, but most definitely will not be the last! I am very impressed with the quality of the print and the stitching. I got it custom tailored and would not change a thing. I also got the U-back zipper, forearm zippers, kung-fu shoes, and raised emblems. I would recommend all of these- they make the suit so much more movie-quality. If you are in the market for a new suit, I would 100% recommend print costume!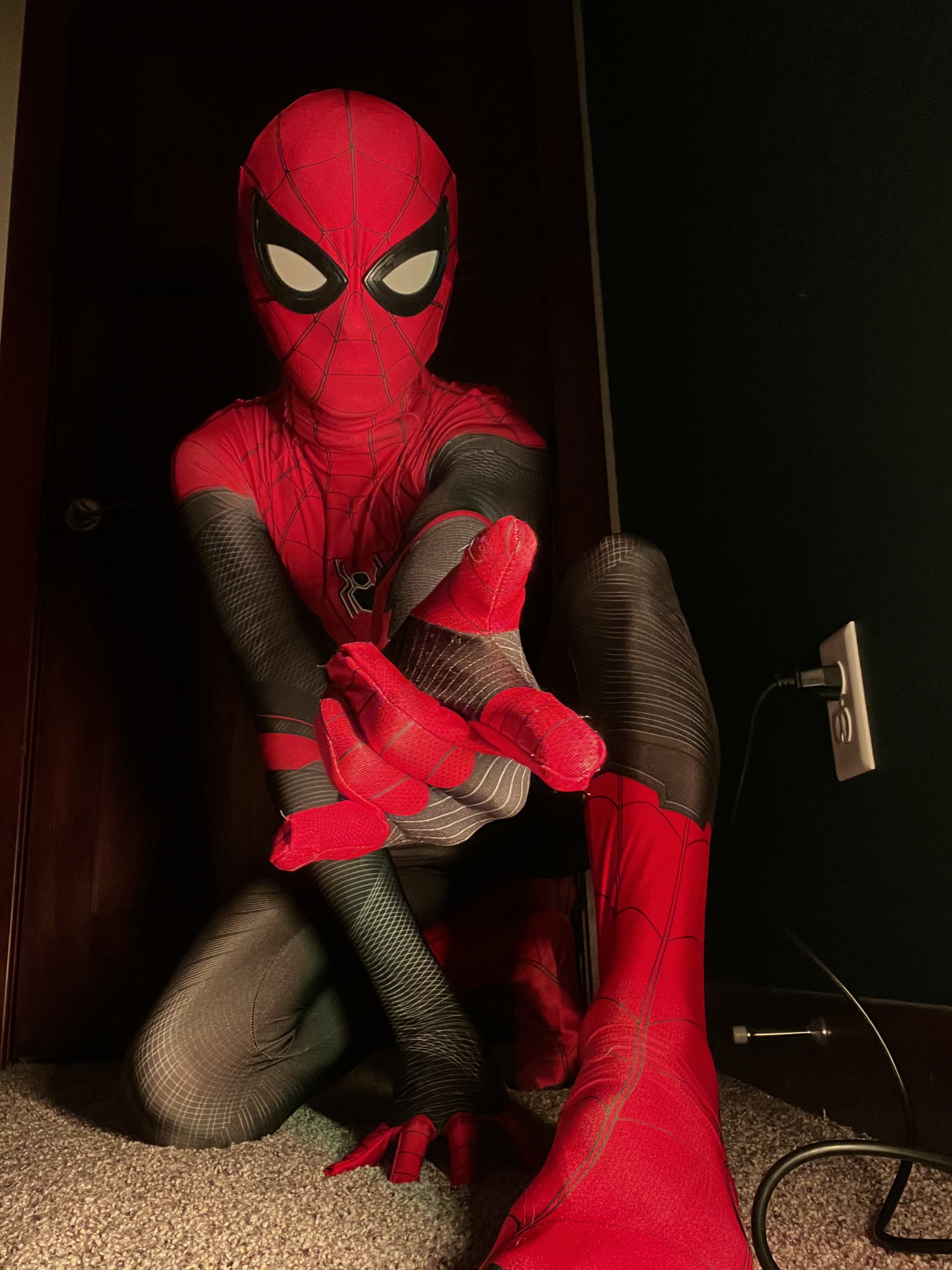 by Gerardo Vega
Date Added: 12/26/2021

Really impressed with how the suit turned out. I ordered it with super lycra, detached mask, raised emblems, leather details, and Kung Fu shoes. The measurements are spot on. Can't wait to order my next suit.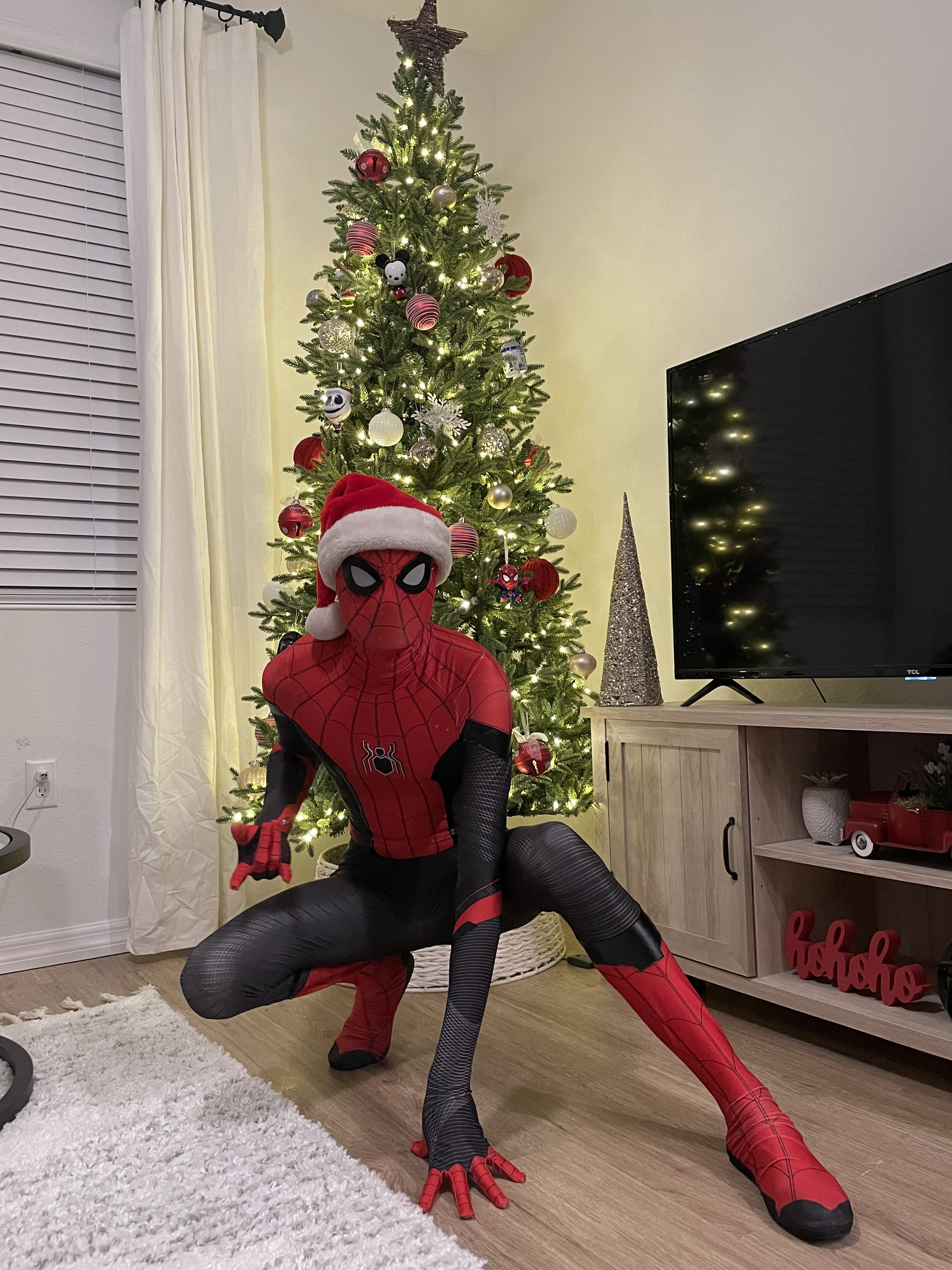 by Jesse Boyd
Date Added: 12/25/2021

My second suit from PrintCostume and it's also a winner. It took a bit of time to get made but it arrived the day of the premiere for No Way Home and I was able to wear it and all went well! Love the 3d emblems and pleather details, they really sell the overall look of the suit. Shoes fit exactly right once again and I got arm zips this time which I highly recommend. Being able to take your arm out to use your phone or zip yourself in is a blessing. Thanks again PrintCostume.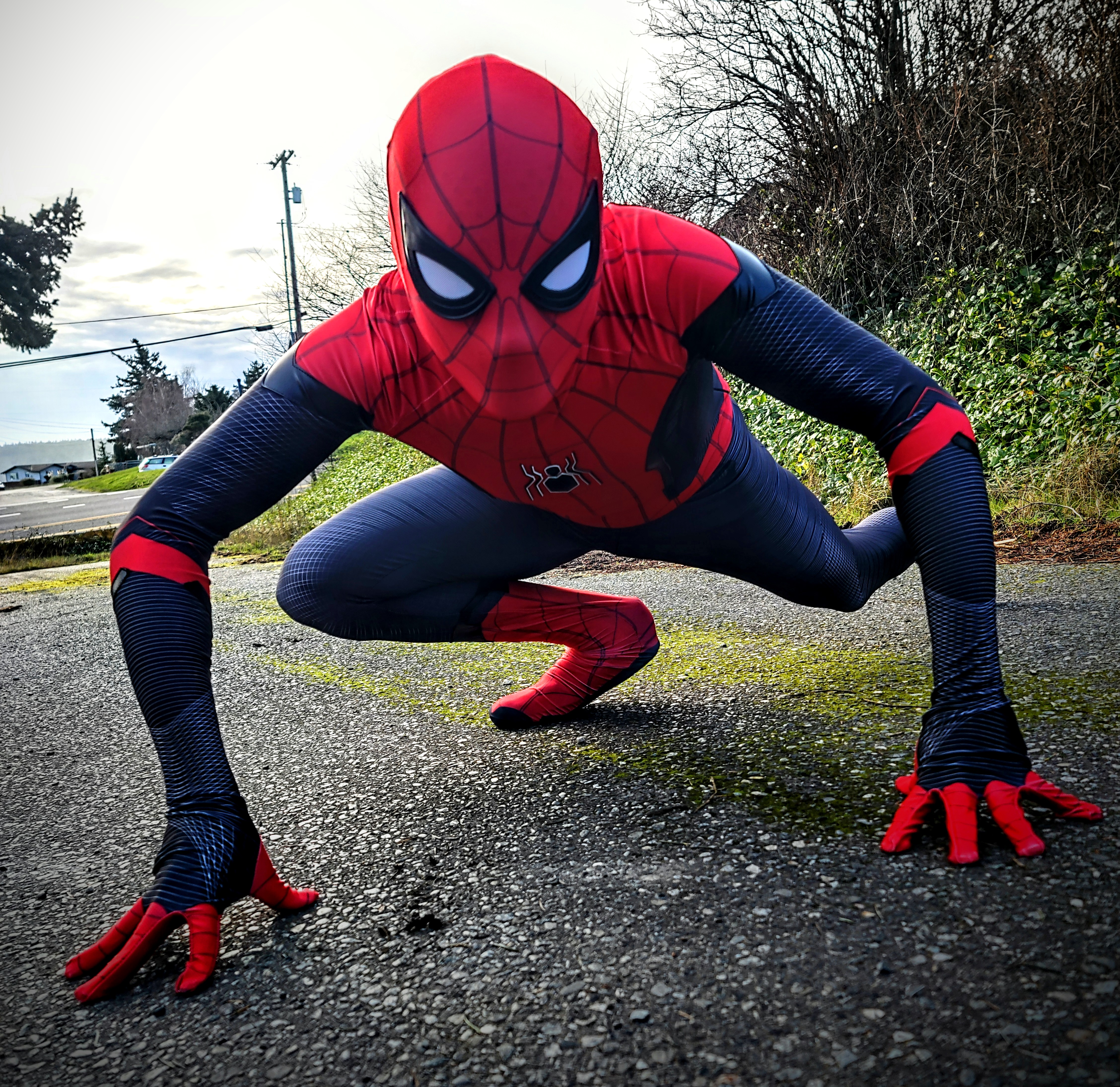 by Duy Nguyen
Date Added: 12/21/2021

This is my first time ordering a Spider-Man costume. I forgot to add shoes the first time around, but an email was enough to get my order fixed. The suit came just before the day I planned to go watch No Way Home in theaters. The quality is amazing and no complaints from me whatsoever. Just the way I wanted it to be. A lot of families wanted photos, but I forgot to take photos of the suit itself, so here's a silly photo I took with a friend.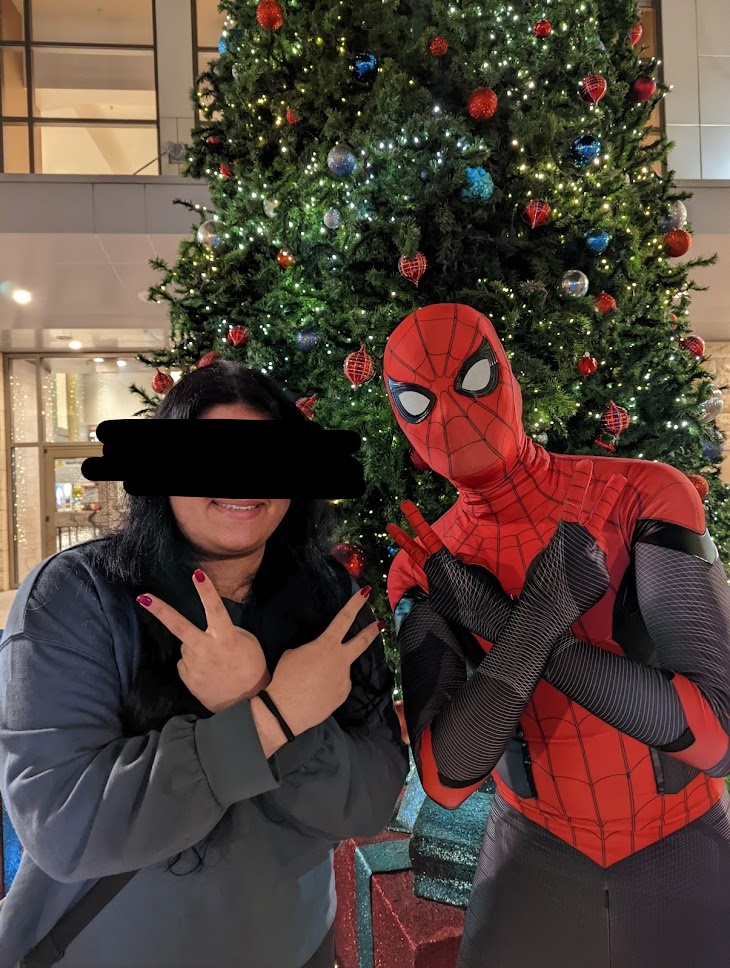 by Matías Estefó
Date Added: 12/16/2021

Yesterday I had the rewarding experience of being able to go see No Way Home with this beautiful costume created by my friends at PringCostume. Super comfortable and very good quality. I have some recommendations, if you plan to buy this suit and want the colors to look better, choose super lycra because it is a more resistant, durable fabric and improves the appearance of the suit.