The price includes the printing & sewing service only.It is designed by Gun Head Design.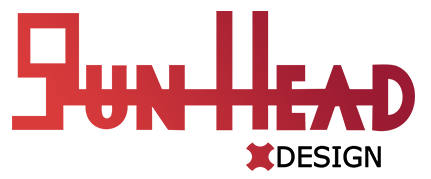 You need to pay for the pattern fee and It is $35 on the Gun Head Design website.
If you do not have it,you may order here to save $5.
If you already have it,please choose I already have it and send the pattern to us after your payment.
We need about 2 weeks to finish this cosplay costume for you.
Ankle Zip

Detached Feet

Detached Mask

Female Crotch Zip

Male Crotch Zip

Mask Zip

Neck Zip

Open Eyes

U Zip

Forearm Zip

Kungfu shoes

Soles:black rubber soles to the bottom of the suit

A mask without choosing attached lenses:

Puff Painting Webs only.It costs extra 20 working days.

Screen Printed Emblems Can't Go With Back Zip.
by Elijah Hardy
Date Added: 10/01/2022

by Justin Chavez
Date Added: 09/18/2022

The upgraded fabric feels amazing! The screen print logos really POP! I only wish that the puffy paint on the webbing was a little thicker. Would definitely recommend!
by Brimen Son Majometano
Date Added: 01/14/2022

Pattern was on point (similar to the game). The lycra was thick and overall I feel like it is close to actual costume. Keep it up!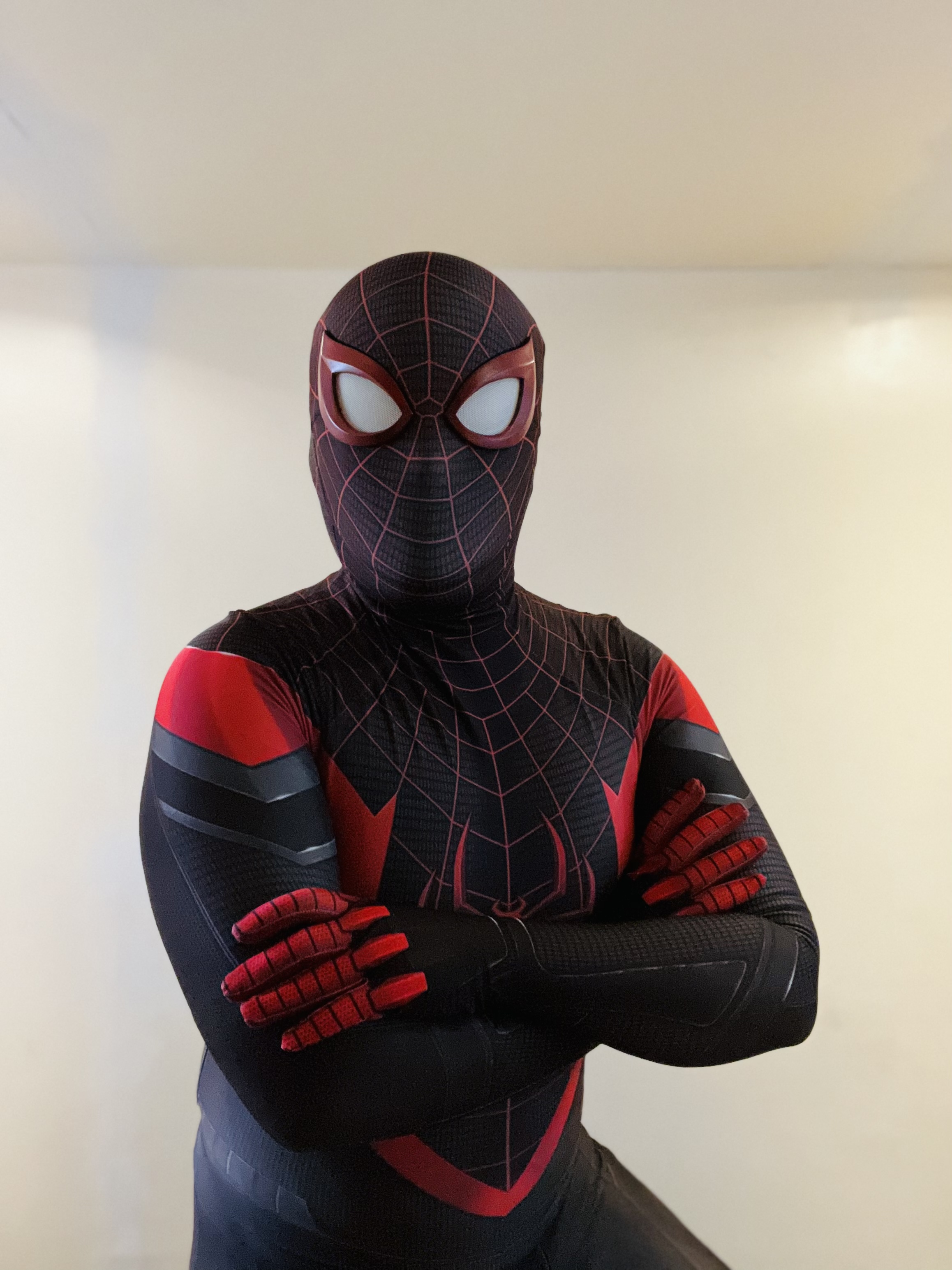 by Richard La Grange
Date Added: 01/01/2022

Amazing detail and the colours are just spot on! I get a lot of compliments with this suit. Fits like a glove and just looks great! The screen printed emblims are a must! Thank you so much for this awesome suit!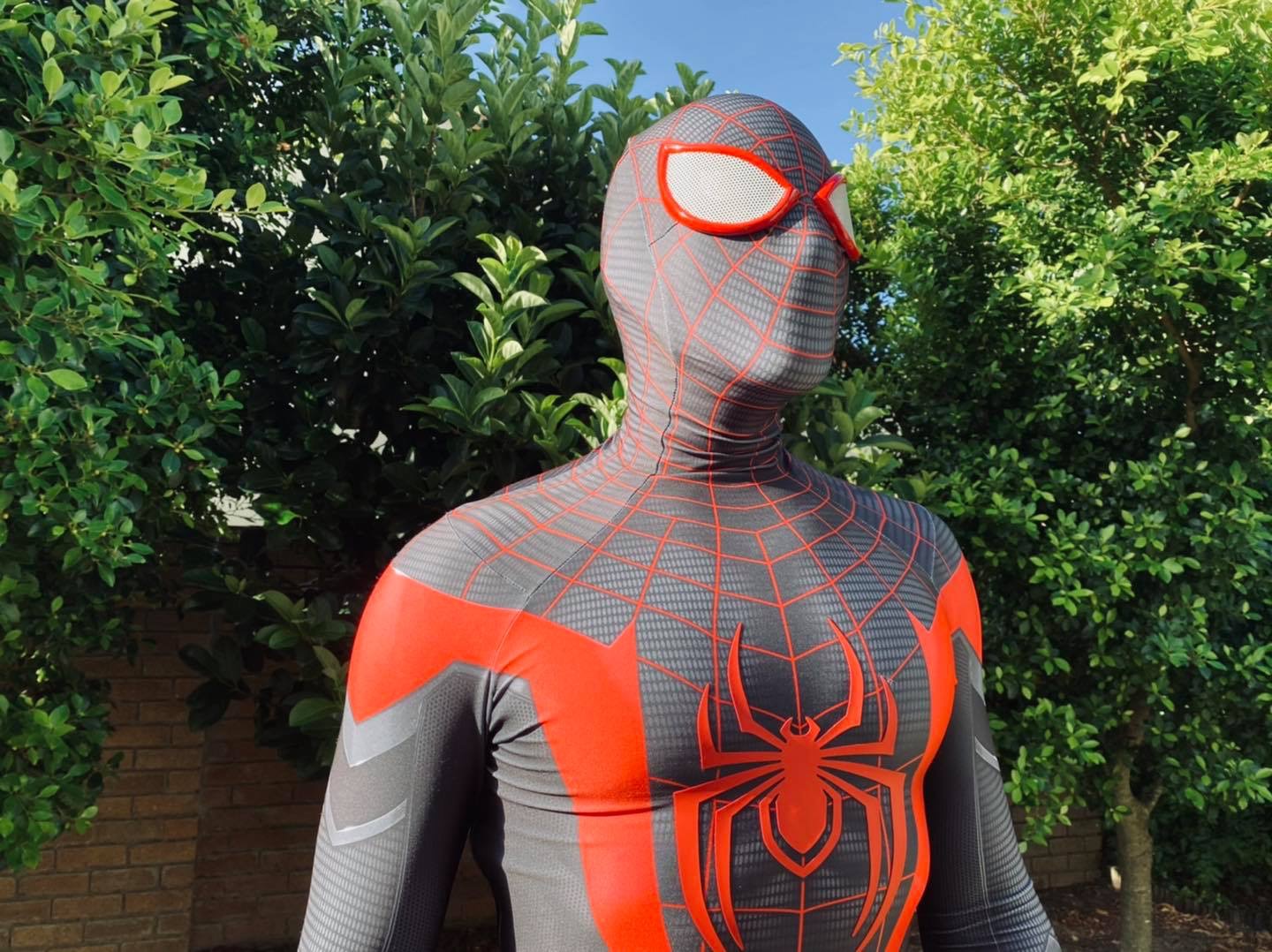 by Dan Lopez
Date Added: 10/25/2021

The suit is very comfortable, easy to put on and the design is great. I highly recommend it, please buy it. It is my first suit and I am very happy and satisfied. El traje es muy cómodo, es fácil de ponérselo y el diseño está muy genial! Realmente lo recomiendo, por favor compren este traje no se arrepentirán amigos ;). Soy de México y el envío fue muy rápido me sorprendí bastante, este es mi primer traje y estoy muy feliz con mi traje de Miles Morales.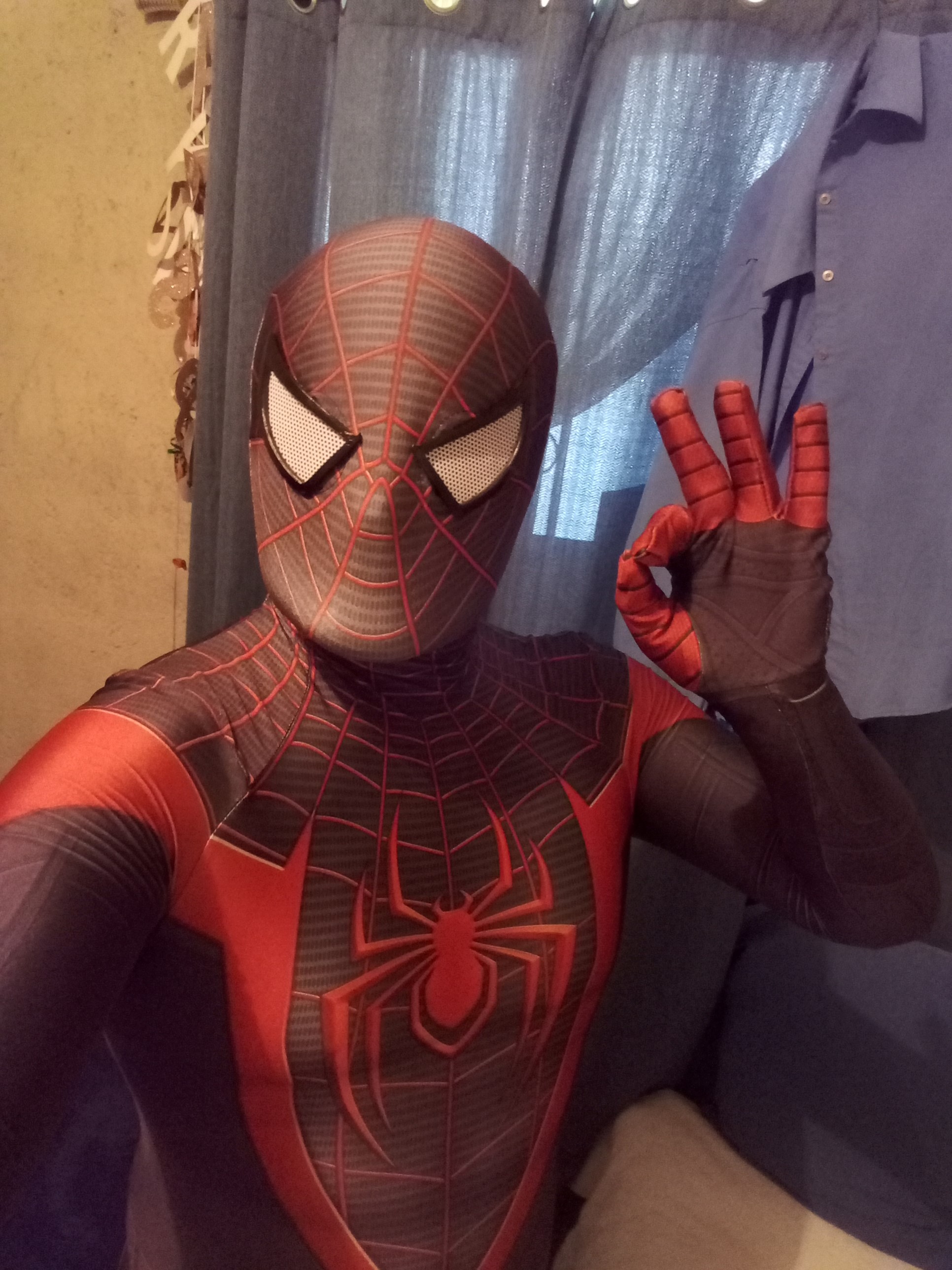 by Yvonne Marshall
Date Added: 10/21/2021

This is the third Spiderman suit that I have bought from print costume and definitely still amazing. Each costume is made with such care and attention to detail that it is a joy to wear and it makes me feel like Spiderman and look like him too. It even makes strangers turn their head because it is so cool! Again, I made my own face shell and lenses through my Etsy (NerdosityCreations) to bring the whole look together. I will definitely be buying from them again. My next purchase will be a TASM suit and then the dark suit from PS4 Spiderman. Thank you so much print costume!