The price includes the printing & sewing service only.It is designed by Gun Head Design.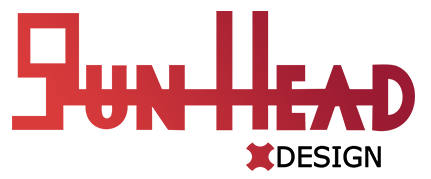 You need to pay for the pattern fee and It is $35 on the Gun Head Design website.
If you do not have it,you may order here to save $5.
If you already have it,please choose I already have it and send the pattern to us after your payment.
We need about 2 weeks to finish this cosplay costume for you.
Ankle Zip

Detached Feet

Detached Mask

Female Crotch Zip

Male Crotch Zip

Mask Zip

Neck Zip

Open Eyes

U Zip

Forearm Zip

Kungfu shoes

Soles:black rubber soles to the bottom of the suit

A mask without choosing attached lenses:

Puff Painting Webs only.It costs extra 20 working days.

Screen Printed Emblems Can't Go With Back Zip.
by Leah Zorbalas
Date Added: 03/02/2023

Awesome suit! The material used is so comfortable and easy to put on. The zippers are firmly sewed, and the colours are so vibrant. The mask looks great! Delivery was also much quicker than expected and the customer service was very enjoyable. They answered my quesitons quickly and with clarity. I would absolutely recommend this suit!!
by Damiano Buono
Date Added: 06/17/2022

This is the first costume I buy from printcostume, I own two other spiderman costumes, one in deluxe version and one in sam raimi version. I paid them little, and I received little quality. This ben Reilly costume is gorgeous, the fabric is thicker than the cheap versions, and I chose the basic quality(wow!!!), the eyes are made of soft rubber with a breathable retina with white micro holes that allow excellent vision even at night, the mask I chose in the mode "separate from the costume" has a lot of fabric to cover the neck, even the costume has a very high neck. The seams are solid and precise, the pieces of the costume (arms, hands, legs, mask) are sewn with precision and attention to the webs. Kung fu shoes are not easy to wear, but with a little attention you can (I put the zips on my ankles and in hindsight I would also put a zip behind my neck), I have a 26.7 cm long foot and I took a size 44EU. The costume print is very very good. I bought the costume on May 19, on May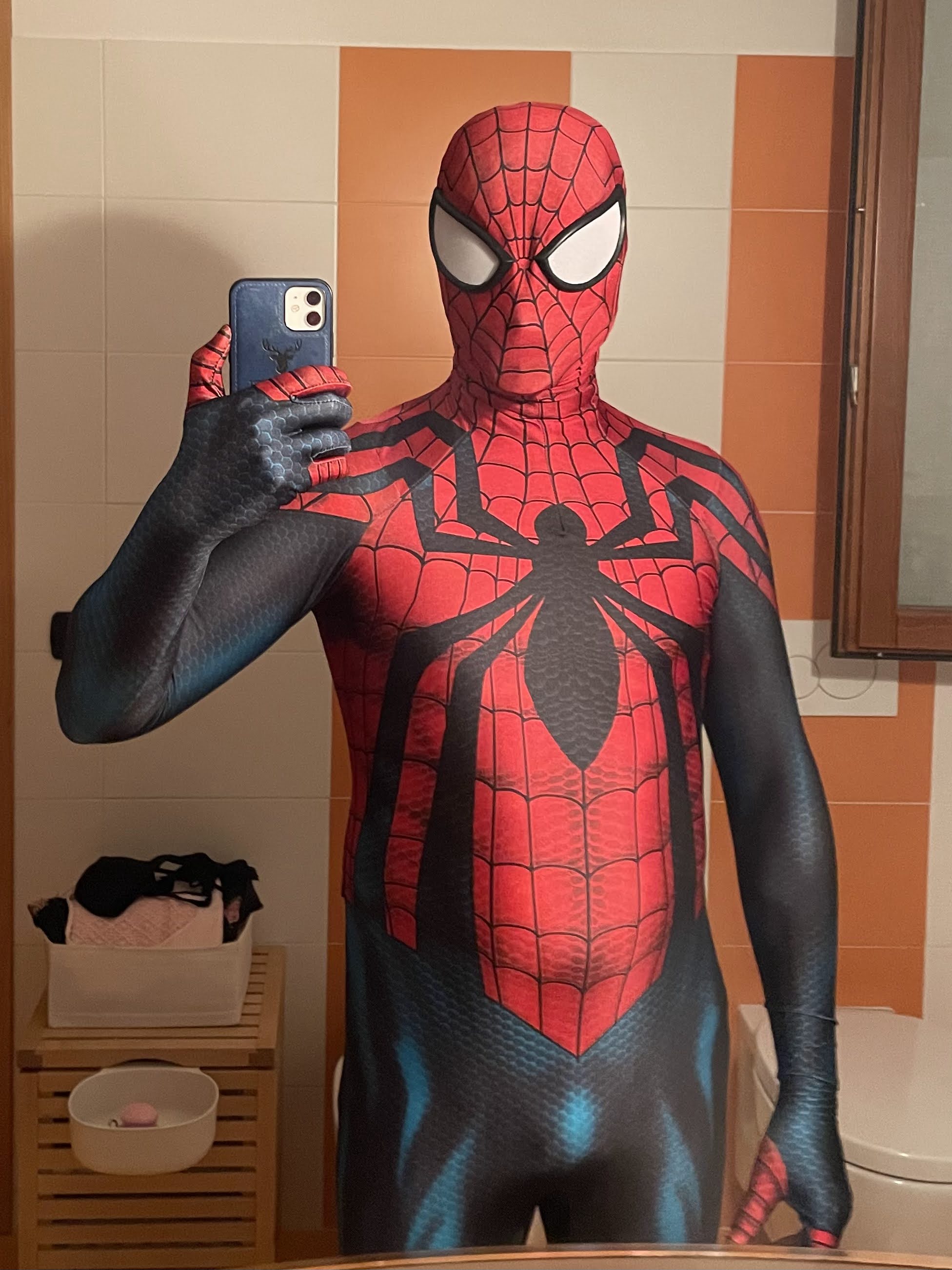 by Matthew Shaw
Date Added: 03/09/2022

Absolutely beautiful product! shipping took a little longer than expected but that's just because I ordered it around the Chinese new year holiday. Even with the longer wait it was worth it! great looking suit and durable as well. Will definitely order from here again.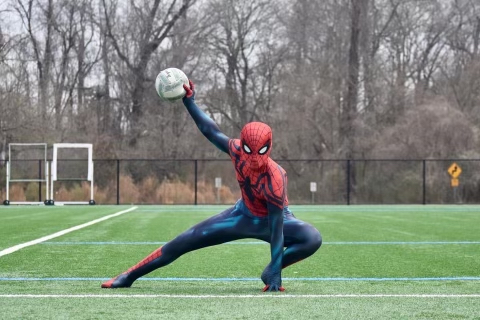 by Nicola Bevilacqua
Date Added: 02/13/2022

really great product, short shipping time, the colors of the costumes are beautiful, and the fabric of good quality, the mask is perfect. I recommend buying it.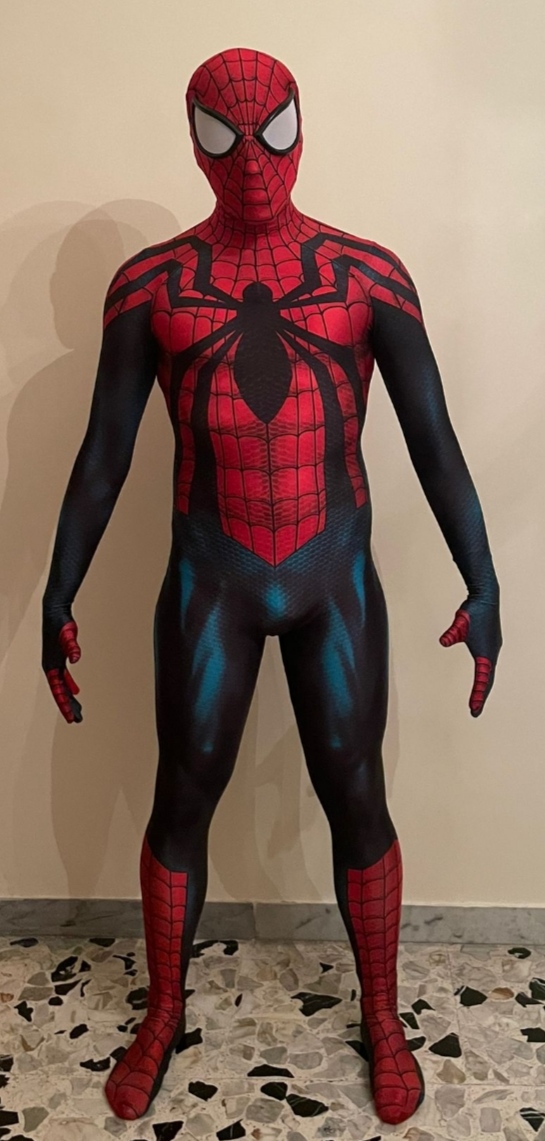 by Brosnon Buchanan
Date Added: 01/29/2022

Got this one custom tailored and it fits like a glove. Perfect for a Spidey suit. Took about a month to make but that's because I chose puff paint and embossed logos. Was worth the wait.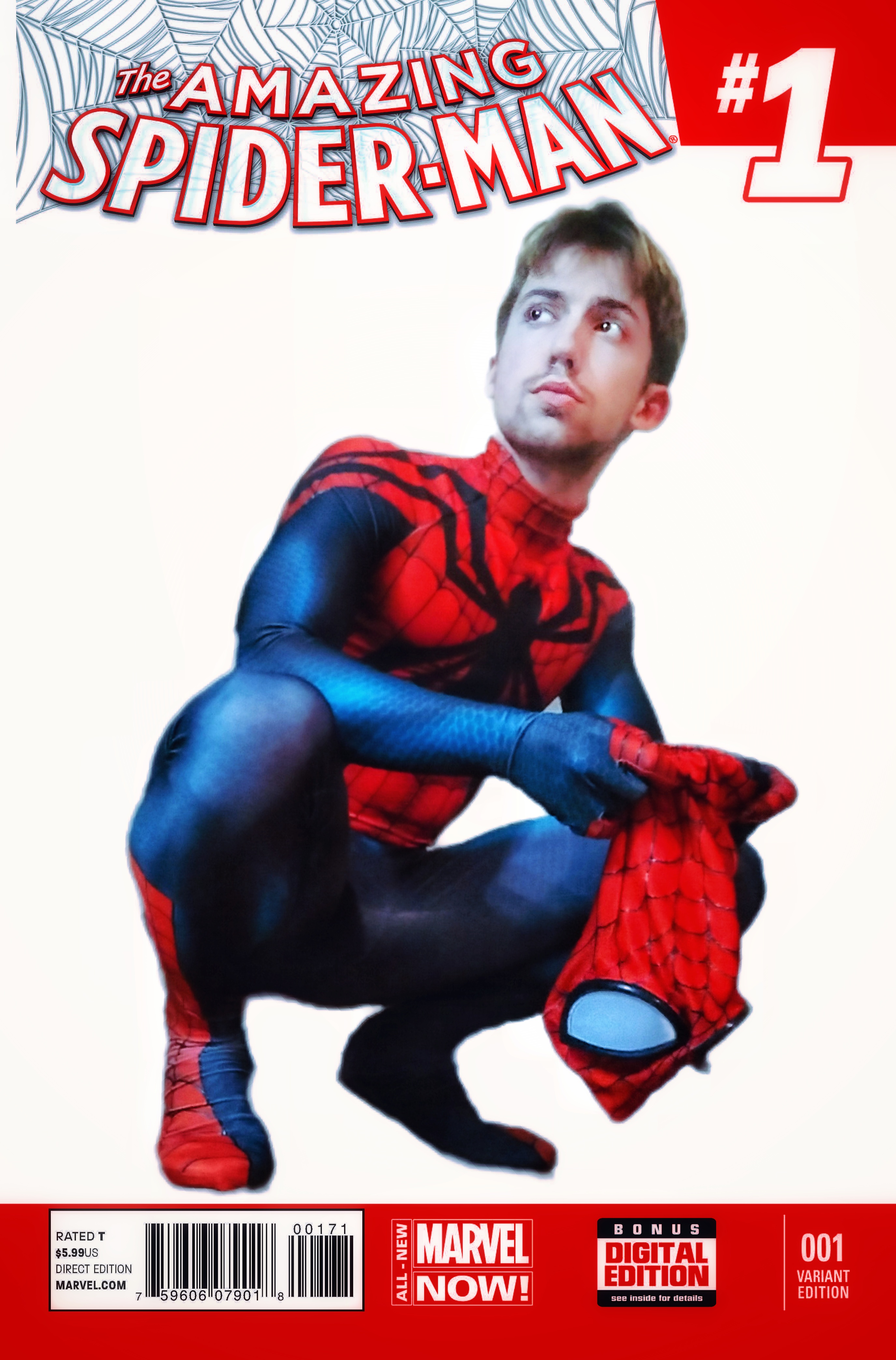 by Rob Atkinson
Date Added: 01/13/2022