The price includes the printing & sewing service only.It is designed by Arachnid Studios.

You need to pay for the pattern fee and It is $40 on the Arachnid Studios website.
If you do not have it,you may order here to save $10.
If you already have it,please choose I already have it and send the pattern to us after your payment.
We need about 2 weeks to finish this cosplay costume for you.
Ankle Zip

Detached Feet

Detached Mask

Female Crotch Zip

Male Crotch Zip

Mask Zip

Neck Zip

Open Eyes

U Zip

Forearm Zip

Kungfu shoes

Soles:black rubber soles to the bottom of the suit

A mask without choosing attached lenses:

Puff Painting Webs only.It costs extra 20 working days.

Screen Printed Emblems Can't Go With Back Zip.
by Wesley van der Linde
Date Added: 11/30/2023

I love this suit! Fits perfectly and feels so good! Will buy again...catch more of my pics of this suit on Instagram @spiderbruuu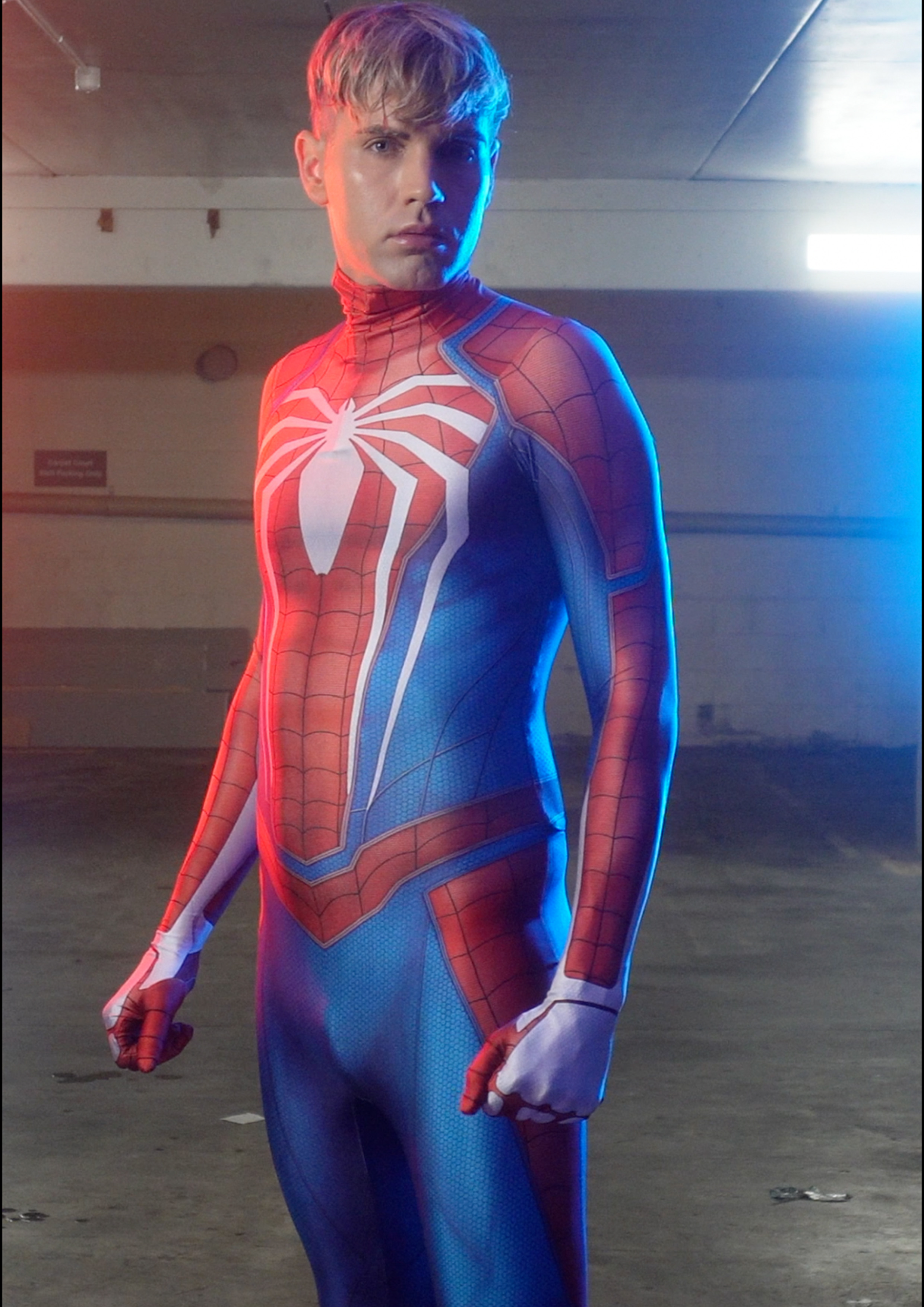 by Micah Crossett Crossett
Date Added: 11/13/2023

Amazing suit! Highly recommend. Looks identical to the ps5 video game :)
by Sara Clemmons
Date Added: 10/20/2023

The costume was absolutely amazing, everything fit perfectly no rips, tears, mis colors, nothing wrong with it. It's not too tight or suffocating at all. Absolutely love the quality and would definitely purchase again!
by Luis Velazquez
Date Added: 08/02/2023

Well worth the wait. Bright colors love how this came out perfect fit. To see more content tiktok ig and YouTube under Ict_spidey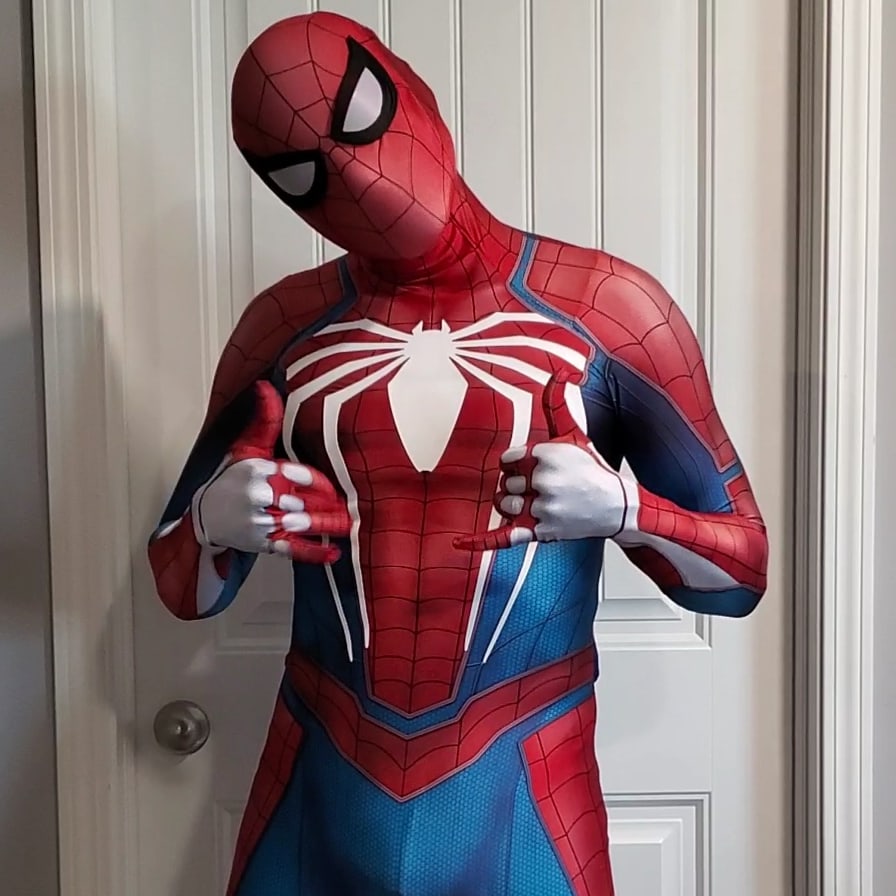 by Dustin Collier
Date Added: 07/26/2023

by Toni Strashnyi
Date Added: 07/16/2023

I just got my hands on this amazing Spider-Man costume and I can't hide my excitement! If you're a Spider-Man fan like me, this costume is a must-have. Customer service has been fantastic from the start. They were friendly and quick to respond to my questions which made the whole process a breeze. The best part? The costume arrived super fast! Received it earlier than expected and it looked perfect! Now let's talk about the costume itself - it's AWESOME! The attention to detail is impressive and gives it a real superhero vibe. The quality is top notch too - comfortable and durable, ready for all your adventures. In short, if you've been thinking about buying a costume for a long time, this Spider-Man costume is for you! A big thank you to the team for an incredible product and a memorable shopping experience! Toni