The price includes the lenses only and if you want to add faceshell,please choose faceshell option.
Ankle Zip

Detached Feet

Detached Mask

Female Crotch Zip

Male Crotch Zip

Mask Zip

Neck Zip

Open Eyes

U Zip

Forearm Zip

Kungfu shoes

Soles:black rubber soles to the bottom of the suit

A mask without choosing attached lenses:

Puff Painting Webs only.It costs extra 20 working days.

Screen Printed Emblems Can't Go With Back Zip.
Displaying 1 to 2 (of 2 reviews)
by Dillon Sappingfield
Date Added: 03/24/2022

I gotta say this mask was a huge upgrade from my old one. The lenses are fog free it drastically improved my visibility and breathability. The shape of the mask is great and it's snug but comfortable. My only wish is that the inside of the lenses were black which would improve visibility even more. I took a sharpy and carefully darkened the inside. Shipping was surprisingly fast too, took about a week and a half to receive (maybe less if I remember correctly), it was the only item I ordered though so that could be why I got it so fast.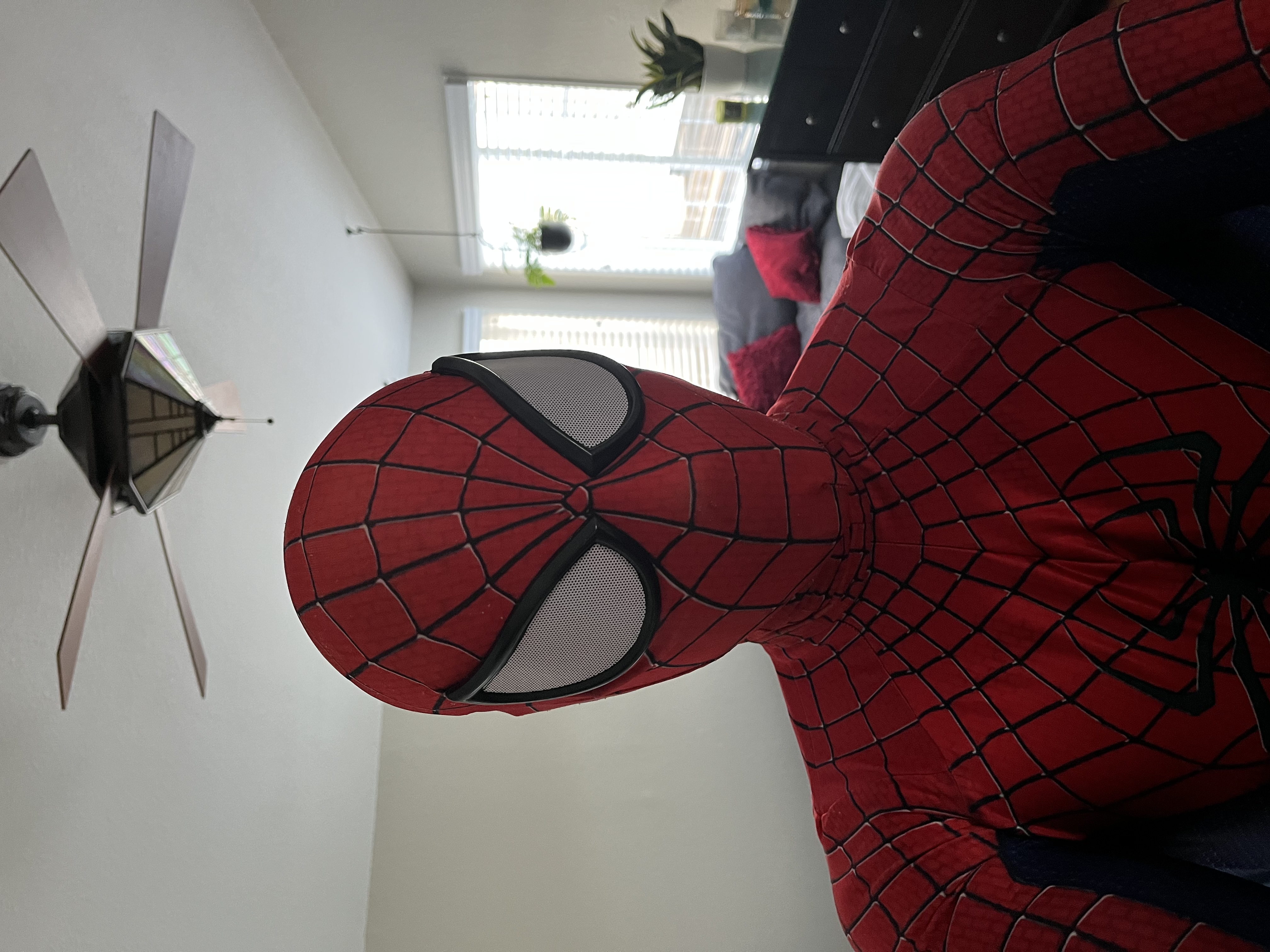 by Cory Blanford
Date Added: 01/18/2022

Displaying 1 to 2 (of 2 reviews)