The price includes the printing & sewing service only.It is designed by Arachnid Studios.

You need to pay for the pattern fee and It is $40 on the Arachnid Studios website.
If you do not have it,you may order here to save $10.
If you already have it,please choose I already have it and send the pattern to us after your payment.
We need about 2 weeks to finish this cosplay costume for you.
Ankle Zip

Detached Feet

Detached Mask

Female Crotch Zip

Male Crotch Zip

Mask Zip

Neck Zip

Open Eyes

U Zip

Forearm Zip

Kungfu shoes

Soles:black rubber soles to the bottom of the suit

A mask without choosing attached lenses:

Puff Painting Webs only.It costs extra 20 working days.

Screen Printed Emblems Can't Go With Back Zip.
by William Maldonado
Date Added: 10/28/2022

This was my first time buying an authentic looking spidey suit, heard nothing but good things about Print Costume so took a chance on them and they did not disappoint. The suit quality is perfect and very comfy, did custom measurements and it fits perfectly. Also came two days early then expected so that's awesome too.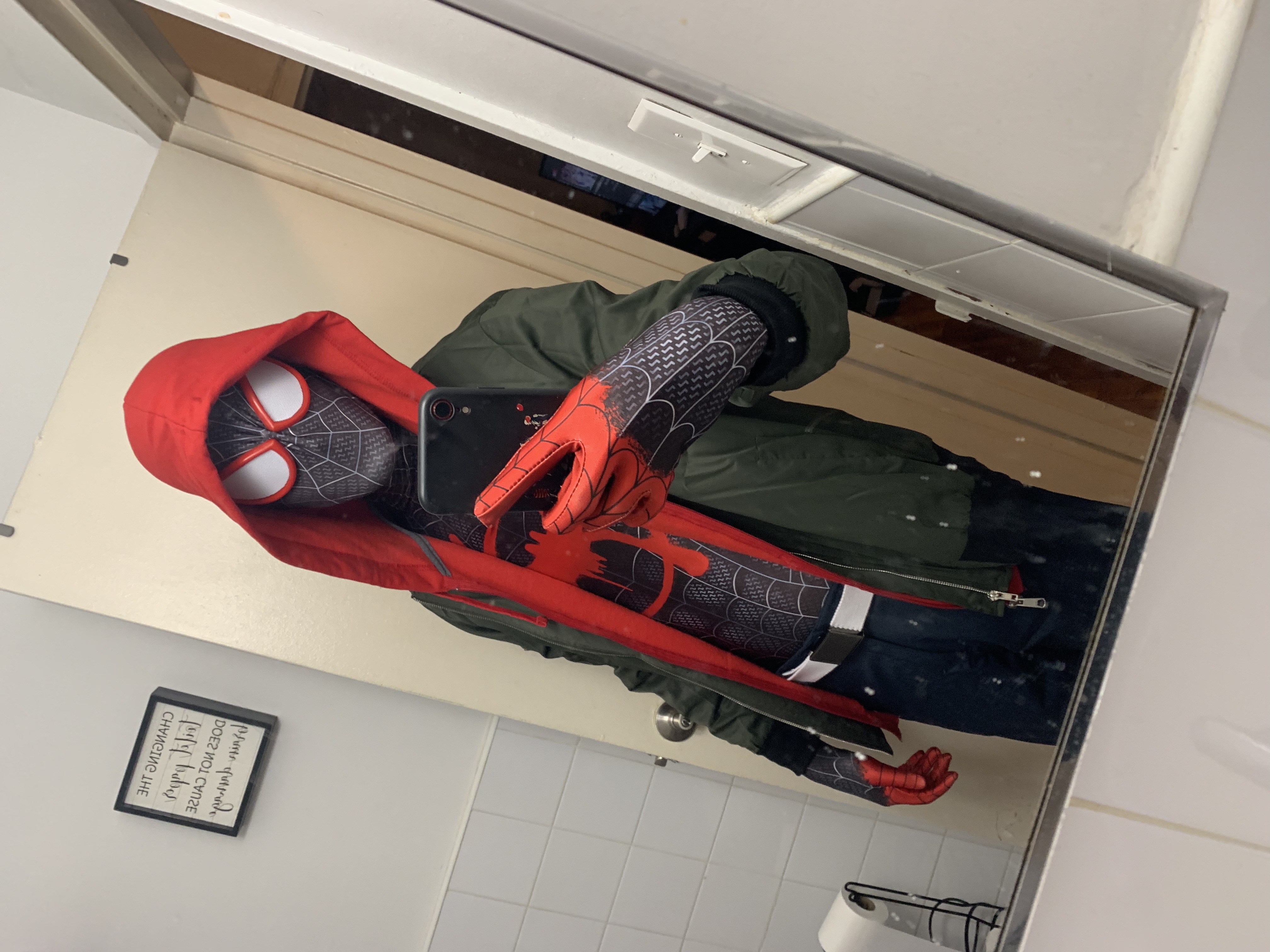 by Aakili Sharp
Date Added: 05/28/2022

I love this suit it's my very first one and it Definitely captures The essence of the suit from the movie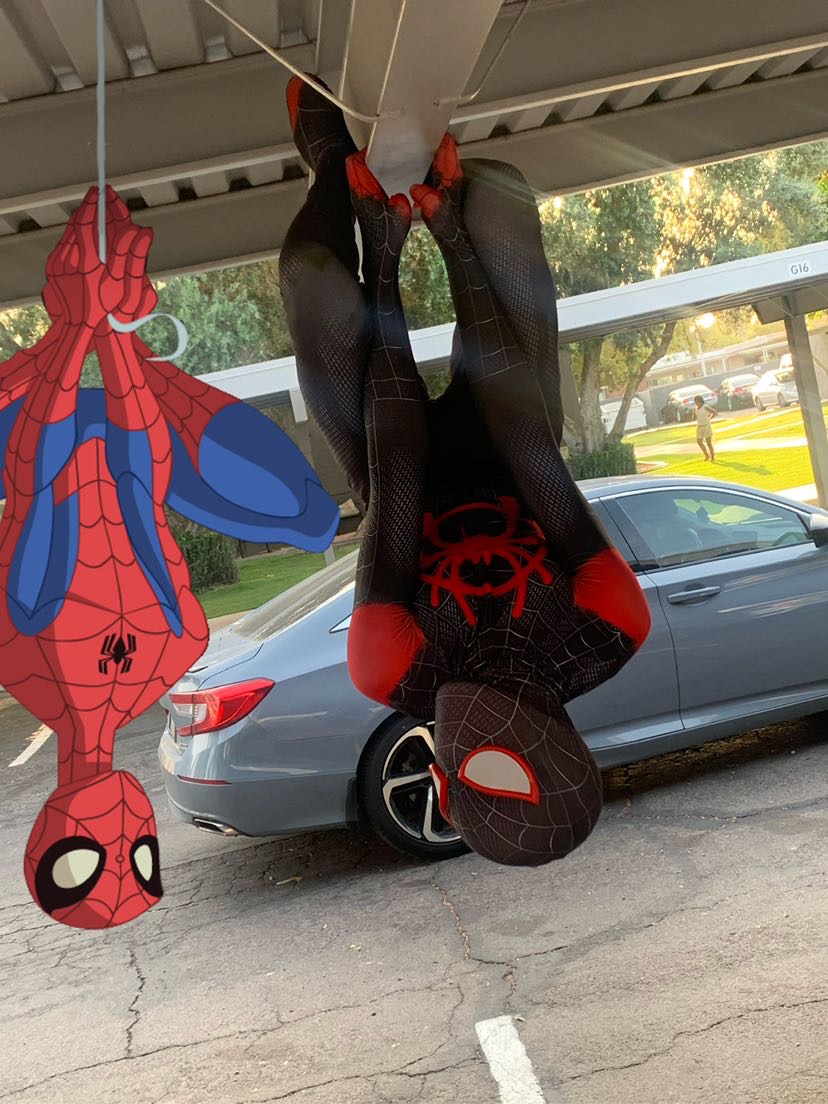 by Darrius Stuckey
Date Added: 02/05/2022

This suit is my first Printcostume purchase and it is perfect. It fits my measurements perfectly, the colors are beautiful, and the zippers are perfect. Definitely worth the wait. I hope to purchase from here again!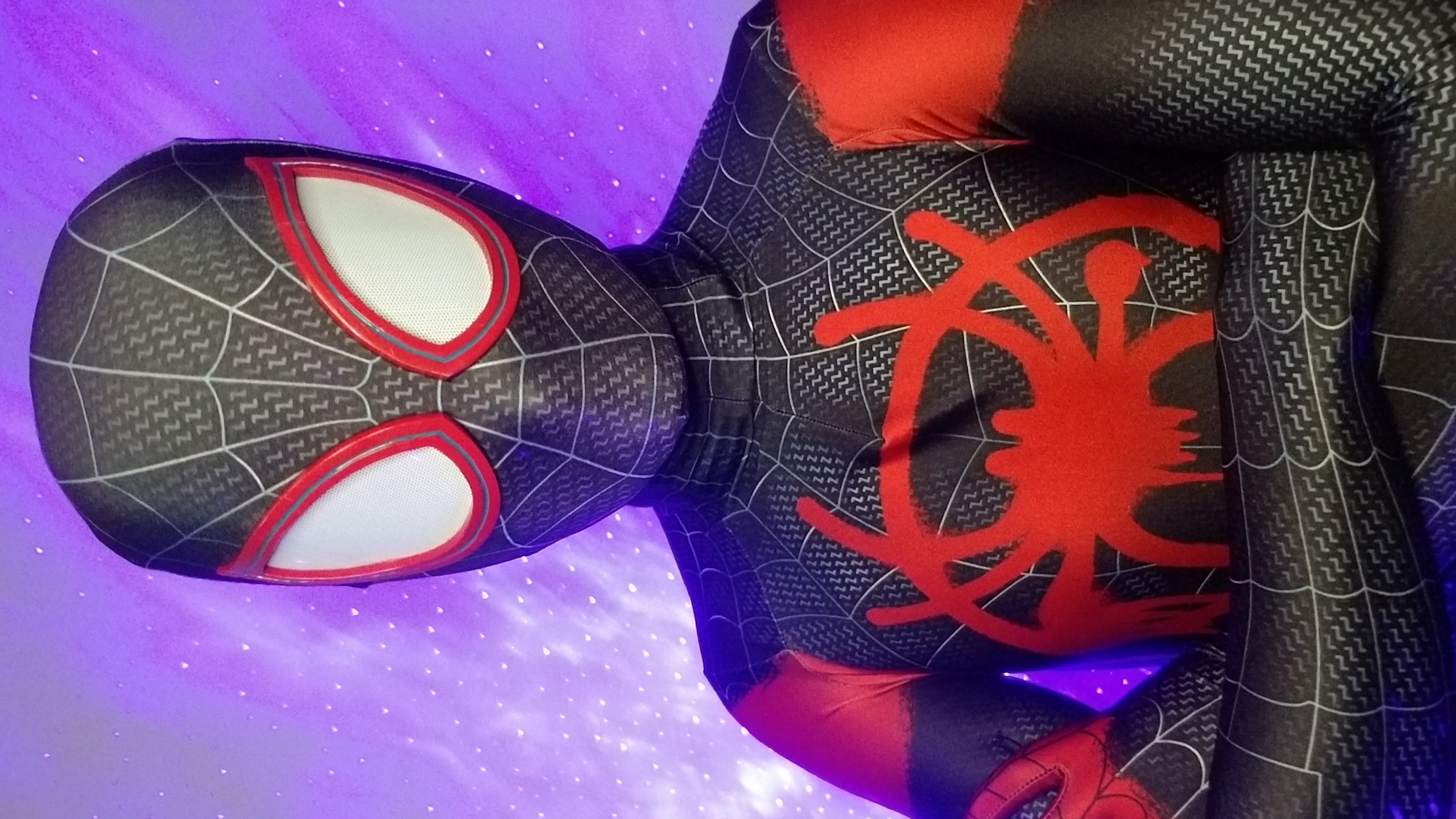 by Glenn Higgins
Date Added: 01/25/2022

A fantastic suit as always from PrintCostumes. The quality and fit is amazing. I've used this at many ComicCons and it always gets a great reaction.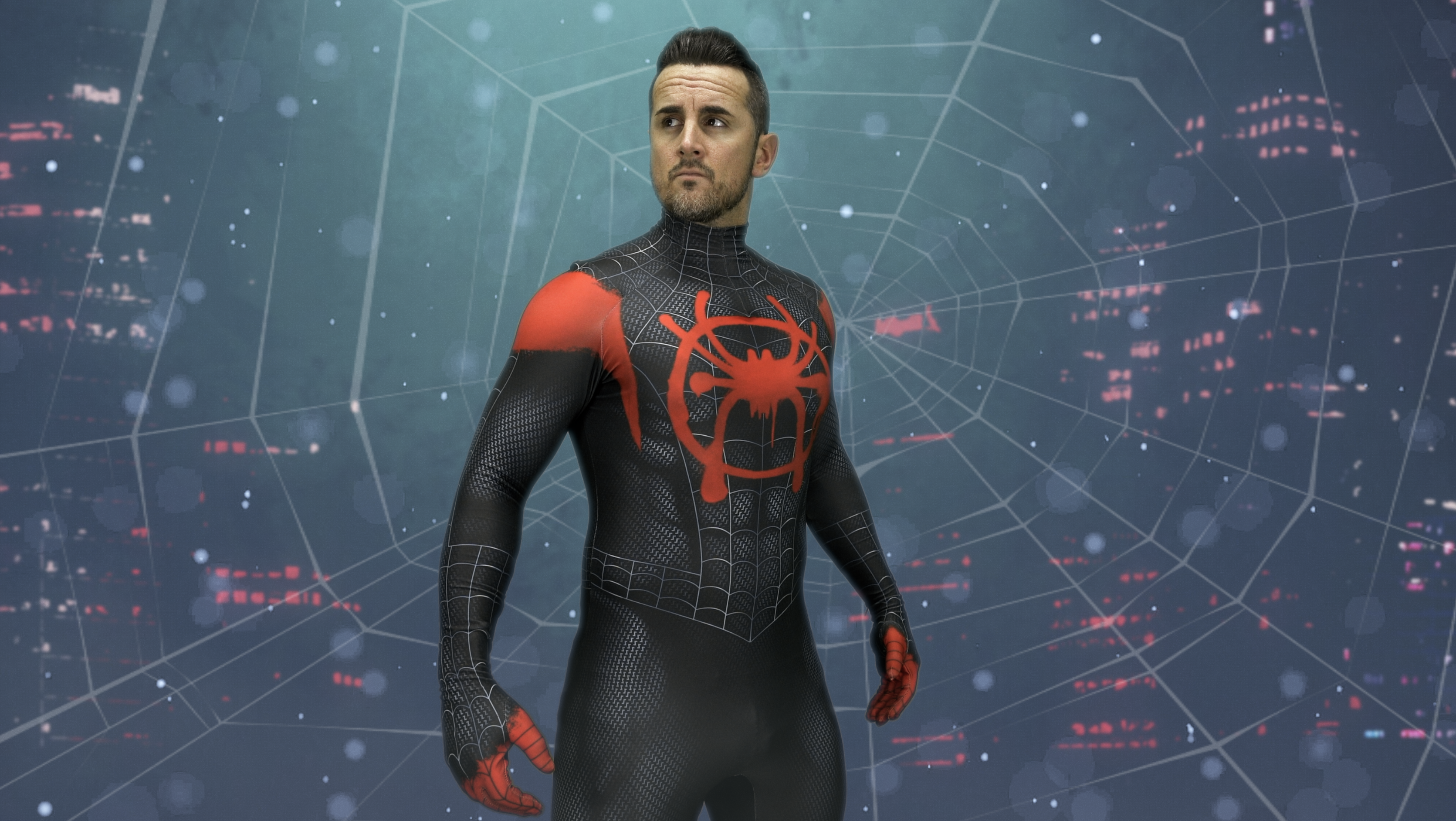 by John Mark Nathaniel Troncales
Date Added: 01/13/2022

by Naira gonzalez
Date Added: 01/12/2022

Ordered this miles suit and was amazed at how good the red and black look. the red really pops out and catches the attention of the eye and not to mention its super comfy. Im defiantly ordering a new suit soon cause I loved this one.